Problem
Cannot login to the Splashtop Streamer program to add a computer to your service.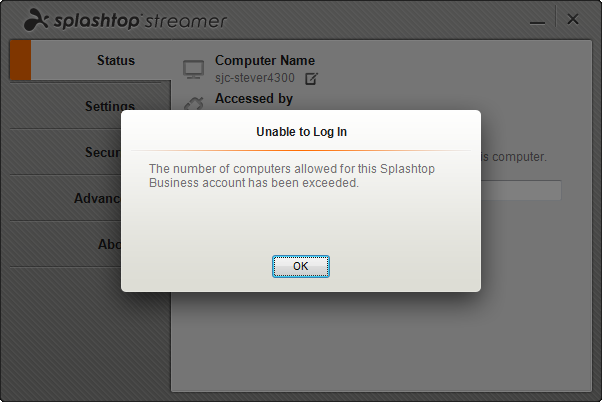 If you are seeing this message when adding another computer, then you are at the maximum number of computers for your license.
For the Business Access service, the Solo license is good for up to 2 remote computers. For Business Access Pro (& our legacy service), the license is good for up to 10 remote computers, 3 licenses is 30 computers.
If you have a Remote Support package, then you may be at the maximum computer limit for that package.
Solutions
Upgrade or convert your subscription service. More info in this article.
Delete some computers from your list