Setting up 1-to-Many Actions - Android
In v3.5.4.0 for Android Streamer, you can now perform APK file installation and File Transfer.
Available with Splashtop Remote Support Premium and Splashtop Enterprise Technician Licensing
1. Log in to my.splashtop.com and select Management > 1-to-Many Actions.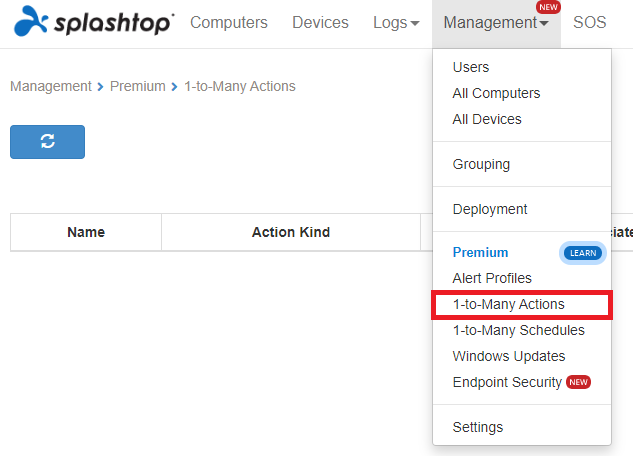 2. Select Create Action and select which action you'd like to set up.
The new File Transfer feature is now available in the drop down options. Highlighted below.
3. Set the Action Name and the Action Settings. Each 1-to-Many Action has different Action Settings to review.
4. Click Save and Run to set up for executing the action now. Click Save and Schedule to set up executing the action at a later time.
5. Select which Android Devices you want to run the action on and Run.
Feedback:
Having issues or have a suggestion? Please open a support ticket.