Web Support Form Management is a part of the features available in Service Desk. Technicians have the capability to design a personalized support form that can be seamlessly integrated into your support website through an iframe. This enables end users to effortlessly initiate support requests whenever they require assistance, providing the benefit of resolving customer issues in real time.
Requirements
Splashtop Enterprise with technician licenses
How to customize the Web Support Form?
The web support form feature is enabled for all public channels by default.
Log into the web console (my.splashtop.com/my.splashtop.eu), navigate to the Management tab, and select Channels under the Service Desk section.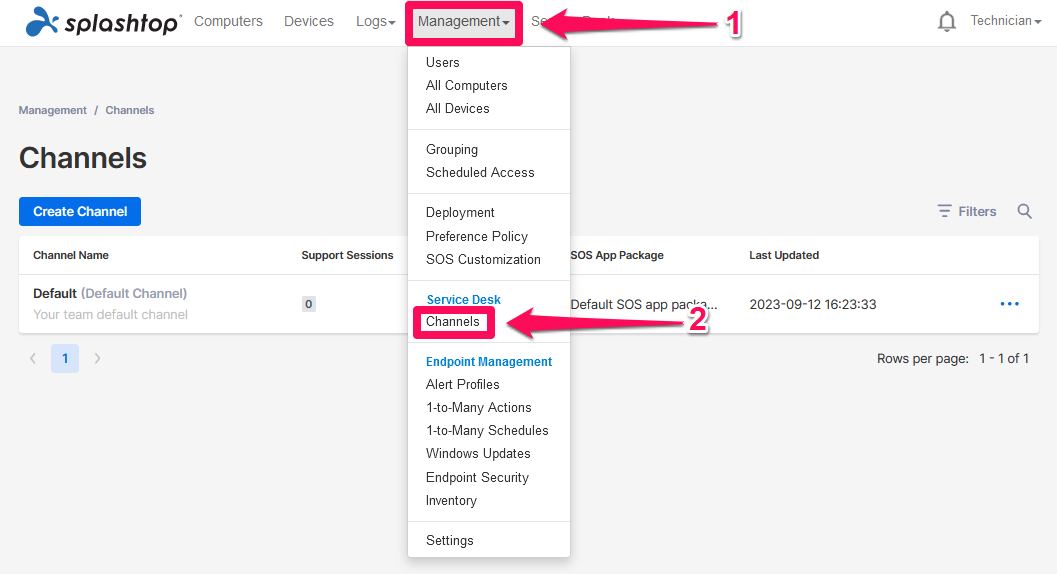 Create a web support form by clicking on the ellipsis icon located beside the channel, on the drop-down menu select Manage web support forms.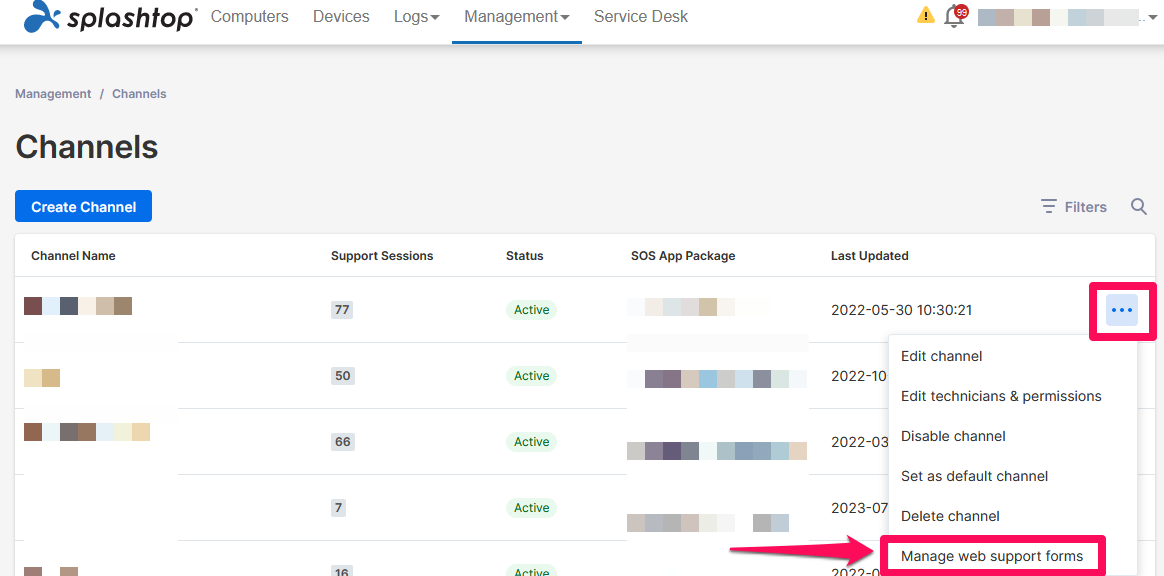 Then click on Create Form button.

Step 1
Enter the From Name and, if necessary, designate a dedicated technician.

If you leave the Technician field unassigned, incoming support sessions will be placed as "In queue." This status will be viewable to all technicians in the channel, giving them the option to select and manage these support sessions as they see fit.
Click the "Next" button to save your modifications.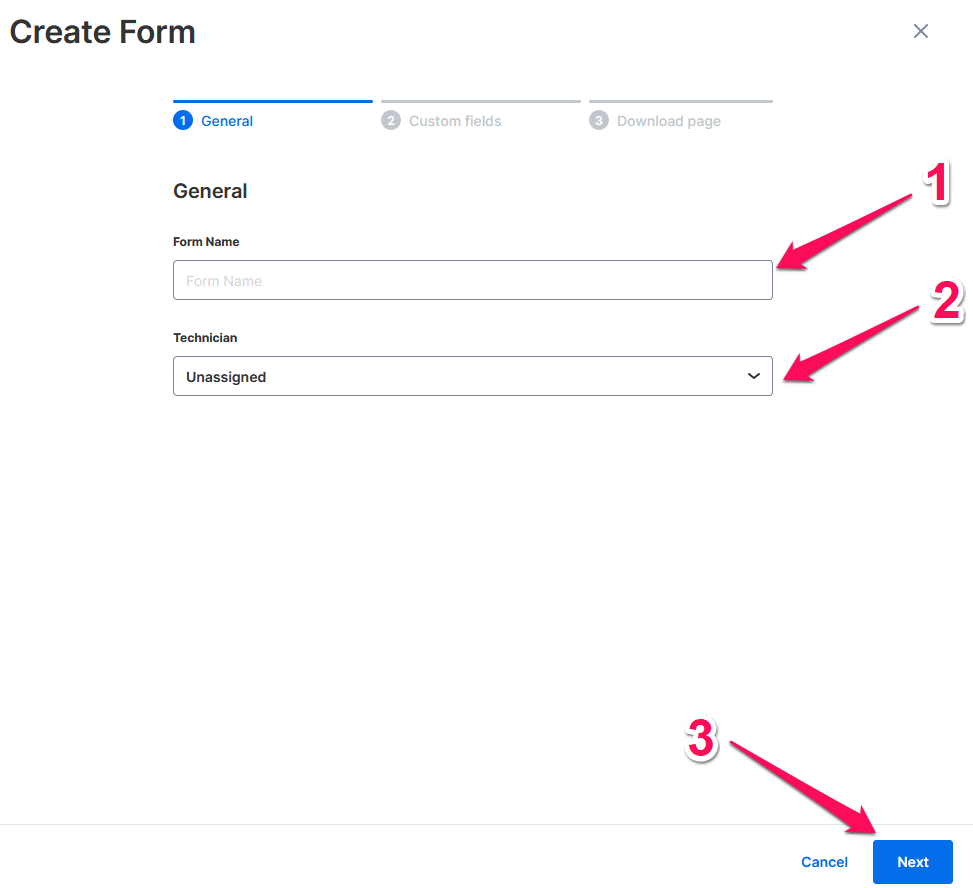 Step 2
Next, you have the opportunity to design the appearance of the customer request fields as you desire.
A. Short Text Field
B. Long Text Field
C. Combo Box
D. Button: Hover to change button text
*You can make a field required by toggling it. Or add additional fields by clicking the plus icon.
Click the "Next" button to save your modifications.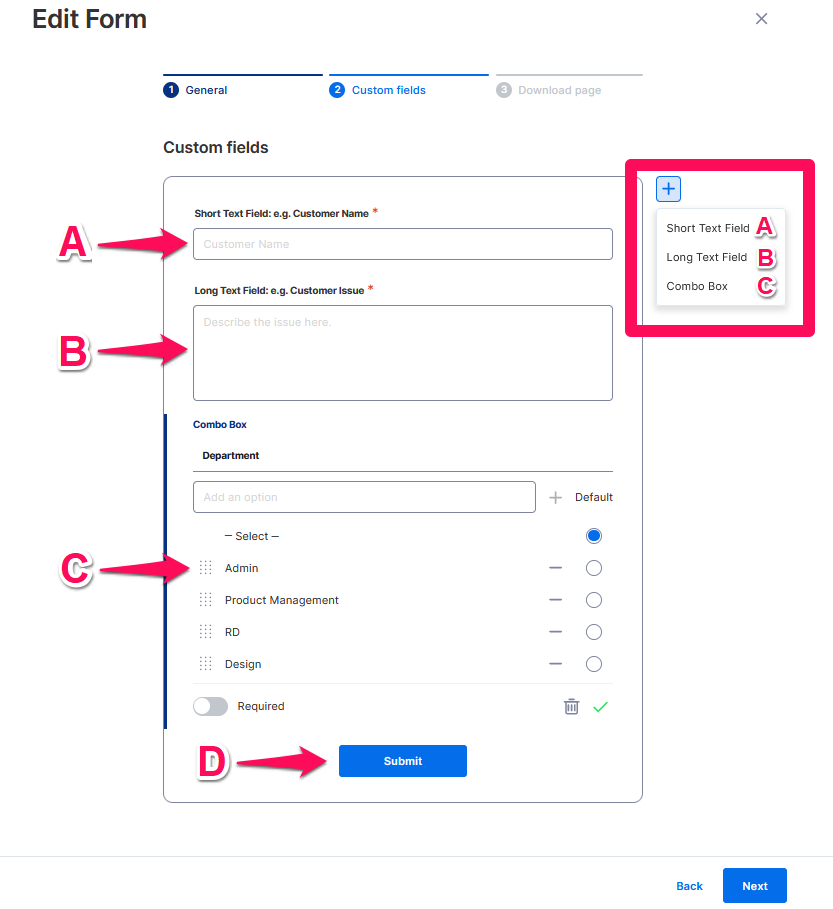 Step 3
Select a design for the download page that will appear after the form has been submitted.
Users have the option to download the app directly onto the specific computer they require assistance with, or they can access support on other devices using a PIN code or download link.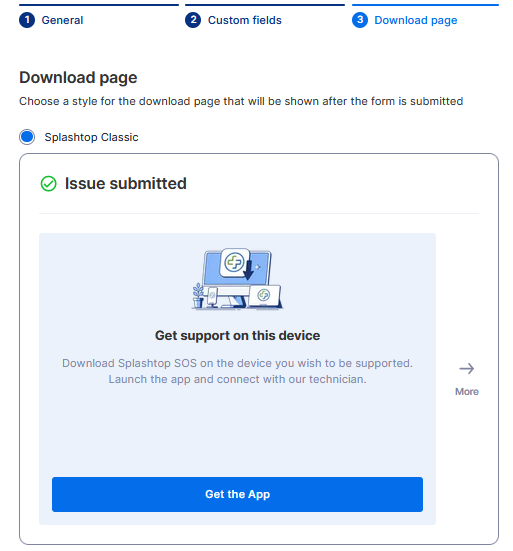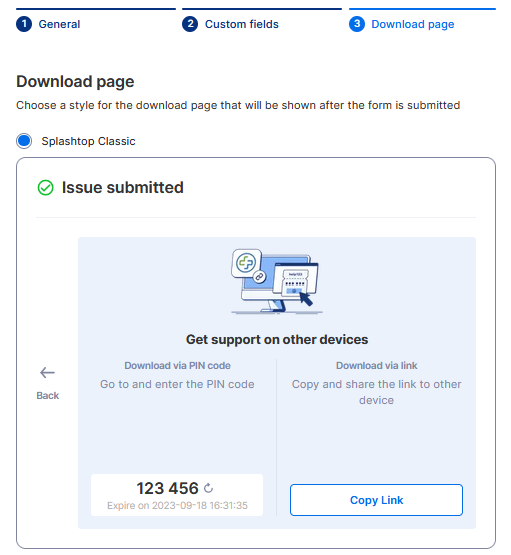 You can also opt for a white-labeled version of the application, without Splashtop logo.
Select "Hide Splashtop brand" and click "Create" to complete the creation process.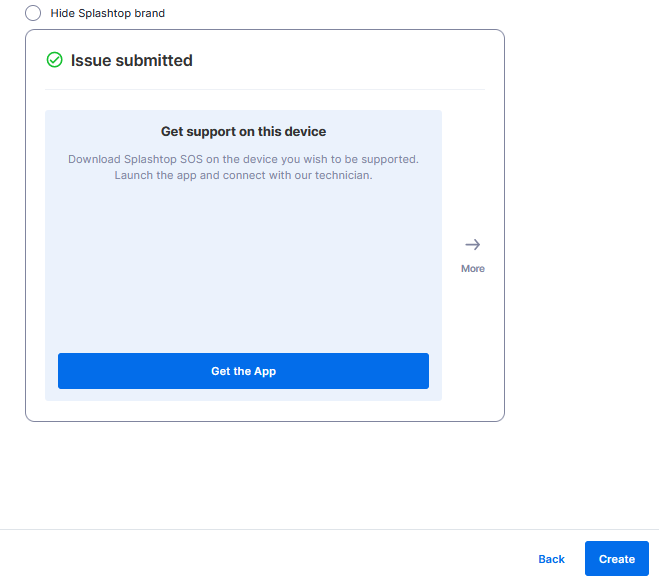 All done! Now, you can see and manage your support form in the channel!



Click the "Snippet" button, and it will open a window that allows you to customize the form's width/height. After you're done, click "Copy Code Snippet" to embed it in your website.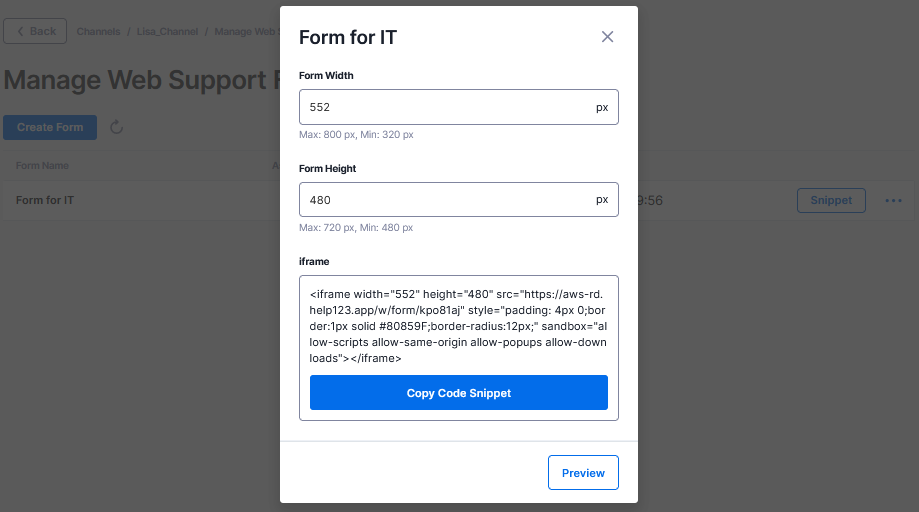 Once the user submits the request, the session will become visible in your channel.