At times it is useful to know if the user is busy on the remote computer before you attempt to connect to it. Splashtop provides a feature to check for "User Activity." It detects keyboard and mouse activity to give you an idea if a computer is being used or is idle.
Requirements
Windows or Mac streamer 3.2.4.0 or newer
Windows or Mac Business app 3.2.4.0 or newer
Where to view
From the Business app (purple icon):
Click on the gear icon, "Info". 

Then you will see all the information about the computer, including the User Activity.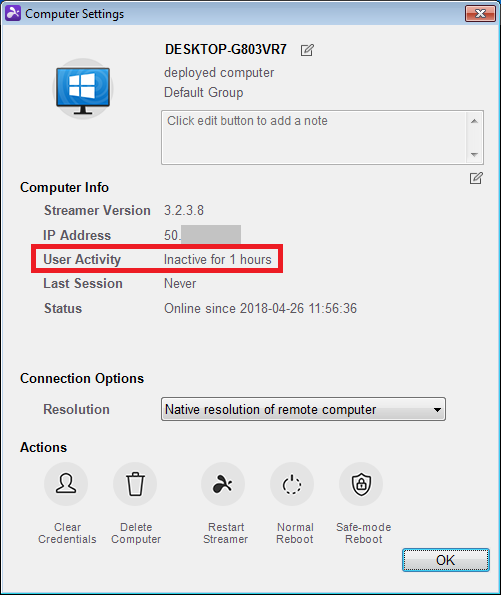 From the web console (my.splashtop.com):
Hover mouse over a computer name 

Click on the gear icon to the right of a computer, then choose "Properties"