Introduction
System Hardware and Software Inventory can be viewed an exported from its own in-house dashboard.
View System Inventory for one computer
1. Log in to my.splashtop.com and select Computers. For the computer you want to check System Inventory for, click the gear icon and select Check Inventory.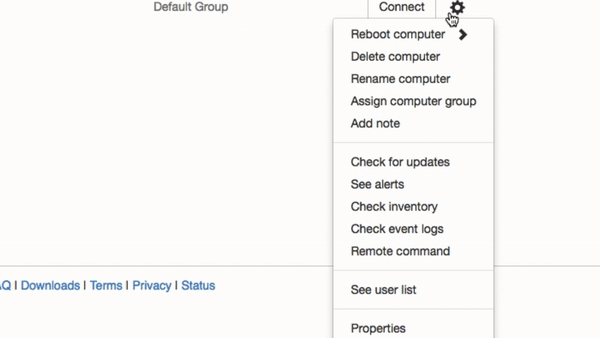 2. Select the date for the snapshot that you'd like to check, then select Apply. In the dropdown menu, you can also select different reports for System Inventory: System, Hardware, and Software.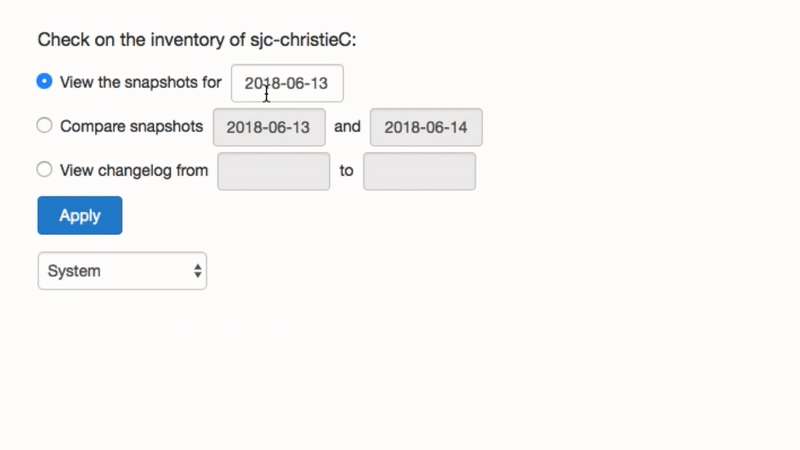 View System Inventory for all computers
As an Admin, log into my.splashtop.com > Management > Inventory. Computers that are online under Management > All Computers will show the latest computer inventory. This in-house inventory dashboard will allow users to export and view inventory all at once.
NOTE: Splashtop Streamer will need to be on Version: 3.5.2.0 for a computer's inventory to appear in this dashboard.

From the dashboard, you can view your Splashtop Streamer computers along with their properties.

There are filters to select if you only need to see specific columns.
Note: The filter on the web console will not reflect in the exported CSV file. The CSV file will list every hardware and software columns we provide.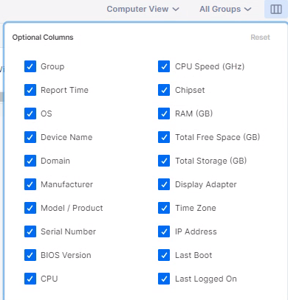 Clicking on any computer will bring up a consolidated report for the specific computer.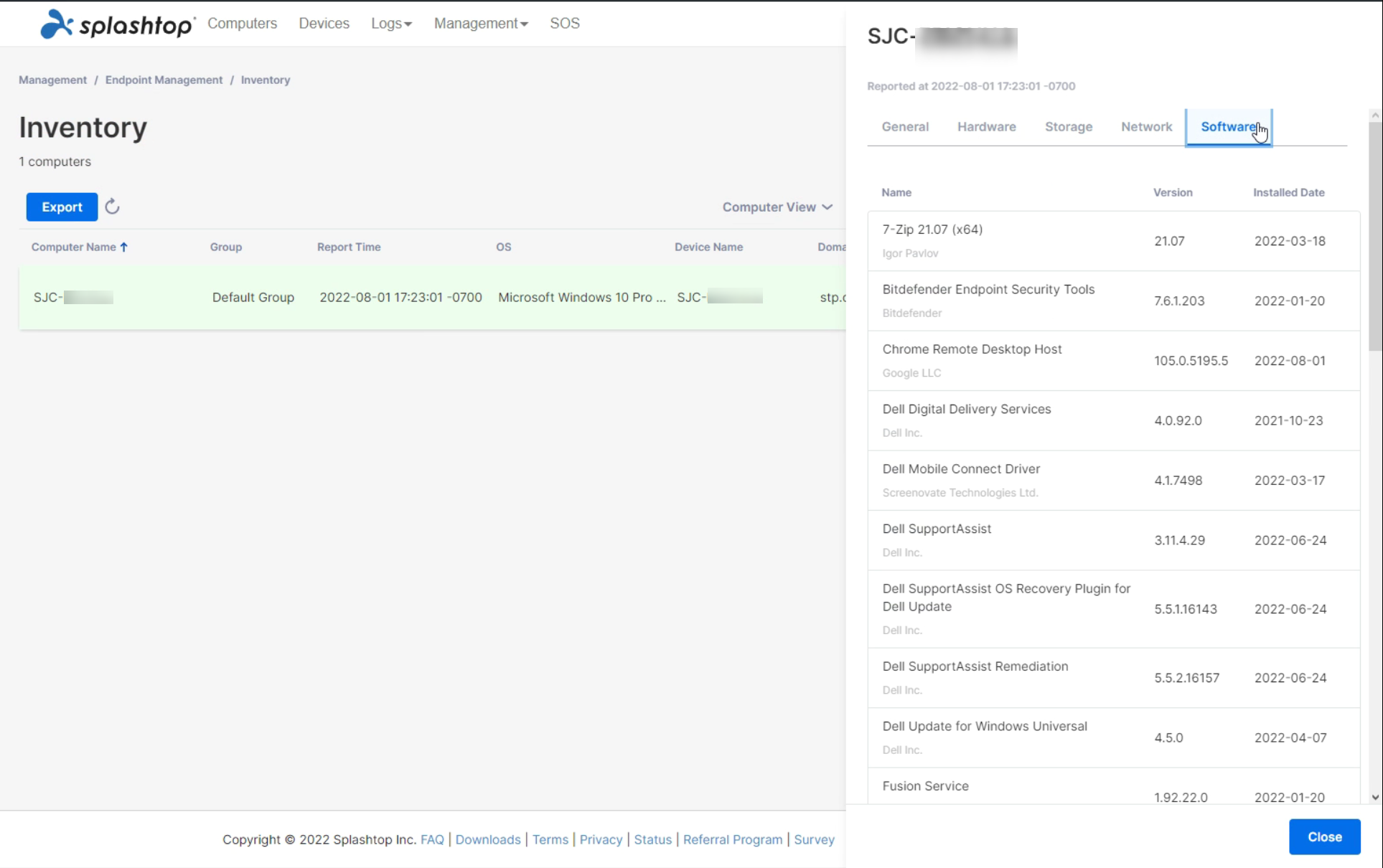 Click the blue "Export" button and a pop up menu where the option for System/Hardware Inventory and Software Inventory can exported to a CSV file.
Export computer list
1. Log into my.splashtop.com and select Management -> All Computers.
2. Scroll down to the bottom of the page and click the "Export.." option.

3. Choose which option to export and click Download.

Note- We poll for inventory twice a day, 12 hours apart. If the first poll is successful, we no longer poll for that day. This is scheduled automatically on our backend and is not customizable.