There are some installation and activation options available. 
1. Installation of Splashtop Streamer
Option 1: Install from Google Play Store manually on individual devices
Splashtop Streamer is published on Google Play Store for download and install, you can find it at: 
https://play.google.com/store/apps/details?id=com.splashtop.streamer.csrs

Option 2: Install by sending the deployment link to user
You can go to my.splashtop.com > Management > Deployment, click Deploy button to show a deployment page, if there is no available deployment package, you can create one. 
You can follow either the Option 1 or Option 2 to download the Splashtop Streamer app.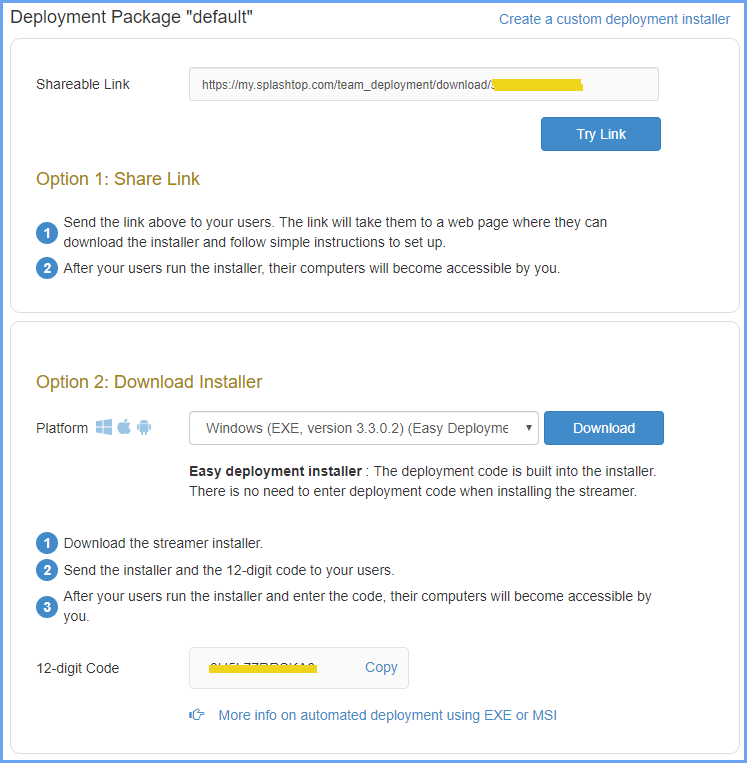 Option 3: Mass installation through MDM/Android for work
 If your organization has MDM, or Android for Work, Splashtop Streamer can be pushed to Android devices with MDM solution. 
For example, in the following screenshot, Splashtop Streamer is added as the authorized app for BYOD, then, MDM can push it to Android devices.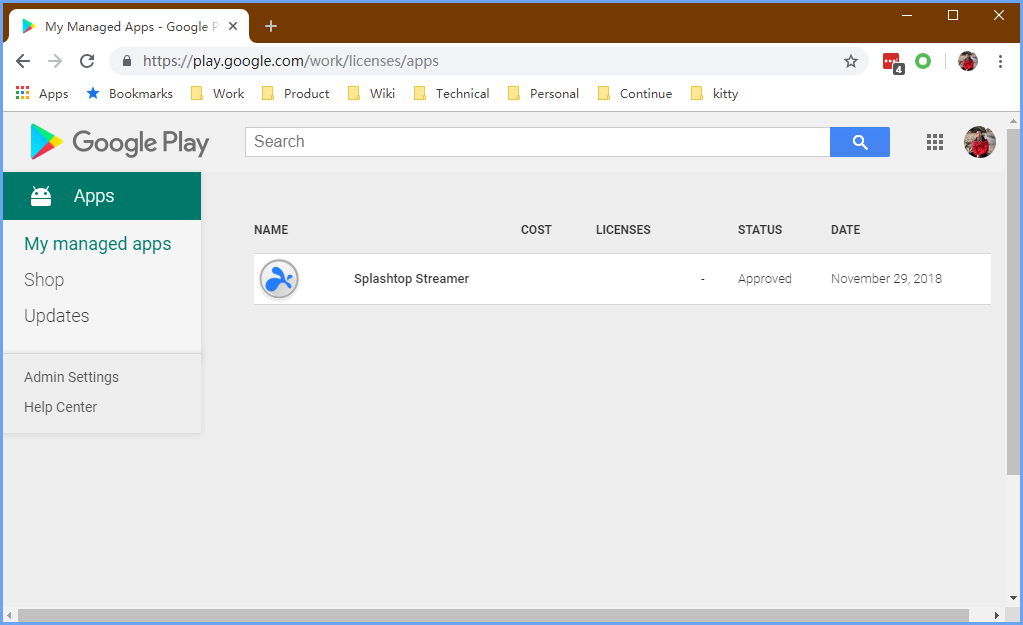 2. Activate Splashtop Streamer
Option 1: Manually activate a Streamer with deploy code
In above installation option 2, there is the deploy code for user to activate the Streamer. 
Launch the Splashtop Streamer on the Android device, and on the screen for activation, input the deploy code to activate it. 
Option 2: Configure the deploy code through MDM/Android for work
Splashtop Streamer support Android for Work's Managed configuration to remotely push the deploy code to device for activation. 
Just specify the Deploy code in the RESTRICTION_DEPLOY_CODE field. 
Option 3: Push configuration file to automatic activation
(Coming soon)
Option 4: Integrate with 3rd party and call API to deploy
If you are a solution provider, like MDM, Helpdesk, MSP etc, you would like to integrate Splashtop services and you would like to activate Splashtop Streamer from your piece on the Android device, we have SDK for this purpose, please contact us to get more info. 
Useful links