Fill out this contact form to trial or subscribe to the SSO feature.
Splashtop now supports logging in my.splashtop.com and Splashtop Business app using the credential created from your SAML 2.0 identity providers. Please follow the below instructions to apply for an SSO method for your team.
Insert the IDP/X.509 cert info
1. Go to my.splashtop.com with the owner account, then Management/Settings
2. Scroll down to find Apply for the new SSO method link.

3. Insert a name for your SSO method. Choose IDP Type. Then insert the IDP SSO Login URL, IDP Issuer and X.509 Certificate info from your setup on Okta, Azure AD, JumpCloud or ADFS.
(Please note, for X.509, you need to copy the contents from IdP then paste it to the field below.)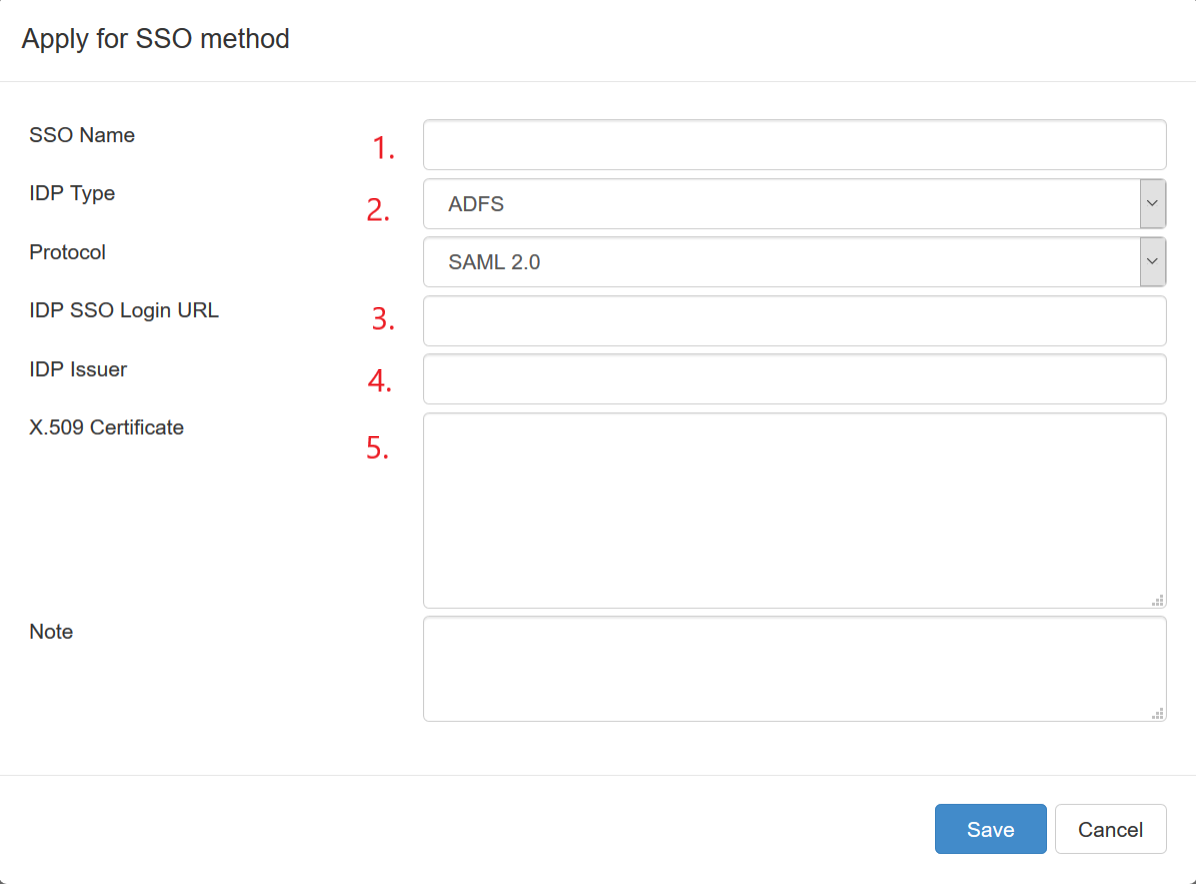 4. After clicking Save, the validation team will verify the info inserted, and also send you an email to verify the domain.
5. We will activate the SSO method after verifying the domain.
6. After the SSO method enabled, please on the same Single Sign On section, check the SSO methods you would like to use.

Note:
At the beta stage, you can use an SSO account to log in my.splashtop.com and
a. (Official) Splashtop Business app for Windows 3.3.8.0.
b. A special version Splashtop Business app for Mac (v3.3.7.3). Here is the download link for v3.3.7.3: Link.