Review of settings available in Splashtop Streamer
Enable Auto Launch
This checkbox allows the Splashtop Streamer to turn on when your computer boots up, so you can connect to your computer as soon as it boots up and is connected to the internet.
Sound
These different options allow you to control how sound is controlled when remotely connected into your computer.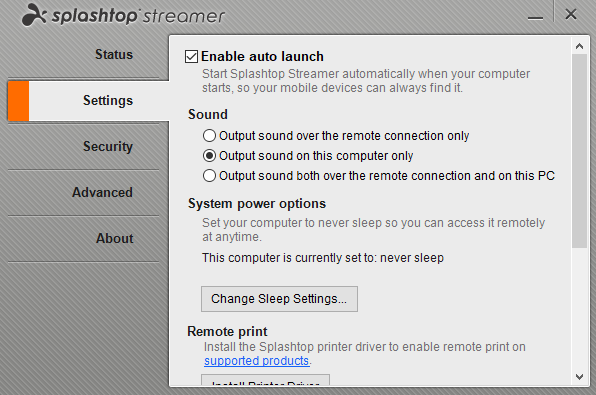 Remote Print
Installing the required driver here will allow you to print files from your remote computer to a local printer through the Splashtop connection.
Idle Session Timeout
Adjusting the timer here allows you set Splashtop to disconnect any sessions that have been left idle for a certain amount of time.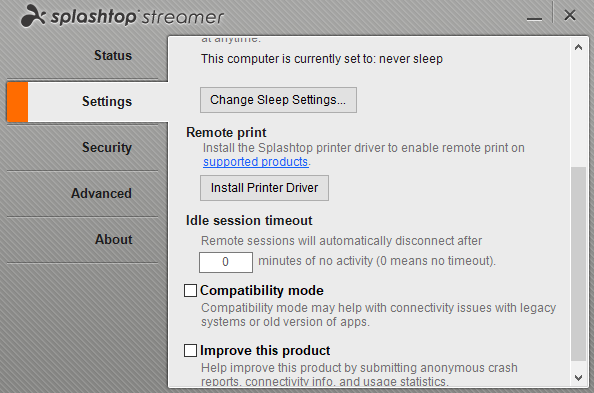 Require Additional Password to Connect
These options here allow you to control any additional password you might want on your computer before being able to connect via Splashtop.
Request Permission to Connect
This setting pops up a box on the remote end that requests for permission to connect before the connection is established.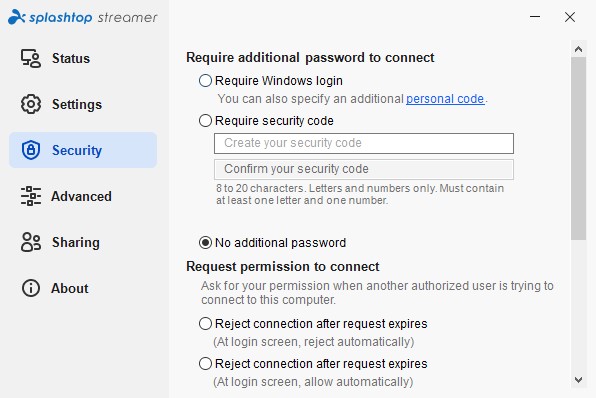 Enable Lock Screen at the end of Session
Enabling this will lock your remote computer to the computer User select screen after disconnecting via Splashtop.
Enable Blank Screen
Enabling this will black out the screen of the computer you are connecting into, so that no one can see what is happening on your remote computer.
Lock Keyboard and Mouse
Enabling this lock's the remote computer's and mouse from interfering with your work.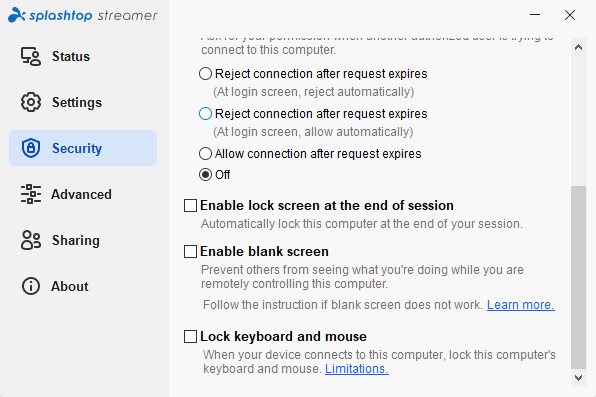 Advanced Settings
Screen Capturing Options - Mac
Screen Capturing Options - Windows