Fill out this contact form to trial or subscribe to the SSO feature.
Splashtop now supports logging in my.splashtop.eu and Splashtop Business app using the credential created from your SAML 2.0 identity providers. Please follow the below instructions to create an app from Okta console.
Create an app on Okta console
Log on your Okta console using your Okta account.
If you are using a normal production account:
Please go to step 3.

If you are using a developer account:
Click Admin to go to the admin console.


(Please note that if you see Developer console on the top left of the admin console, click it to switch to Classic UI before continuing.)



Go to Applications page to click Add Application, then Create New App.




Select SAML 2.0, then create.



Give a name, don't change any other settings, then next.



Fill in or select the value following below info,
Single sign on URL: https://my.splashtop.eu/sso/saml2/okta/acs , check "Use this for Recipient URL and Destination URL"

Audience URI (SP Entity ID): https://my.splashtop.eu
(Note: Do NOT add a trailing /, https://my.splashtop.eu/)

Default RelayState: okta-login
(Note: This is for IDP-initiated login.)

Name ID format: EmailAddress
And do not change any other settings, so it will be like:

Then press Next.


On the last page, select "

I'm an Okta customer adding an internal app

" , then Finish.
Go to the Application you just created, go to Sign On tab, then click View Setup Instructions.

Assign users to the created app
Go to the created app, click Assign / Assign to People (Group) to assign users who will use SSO.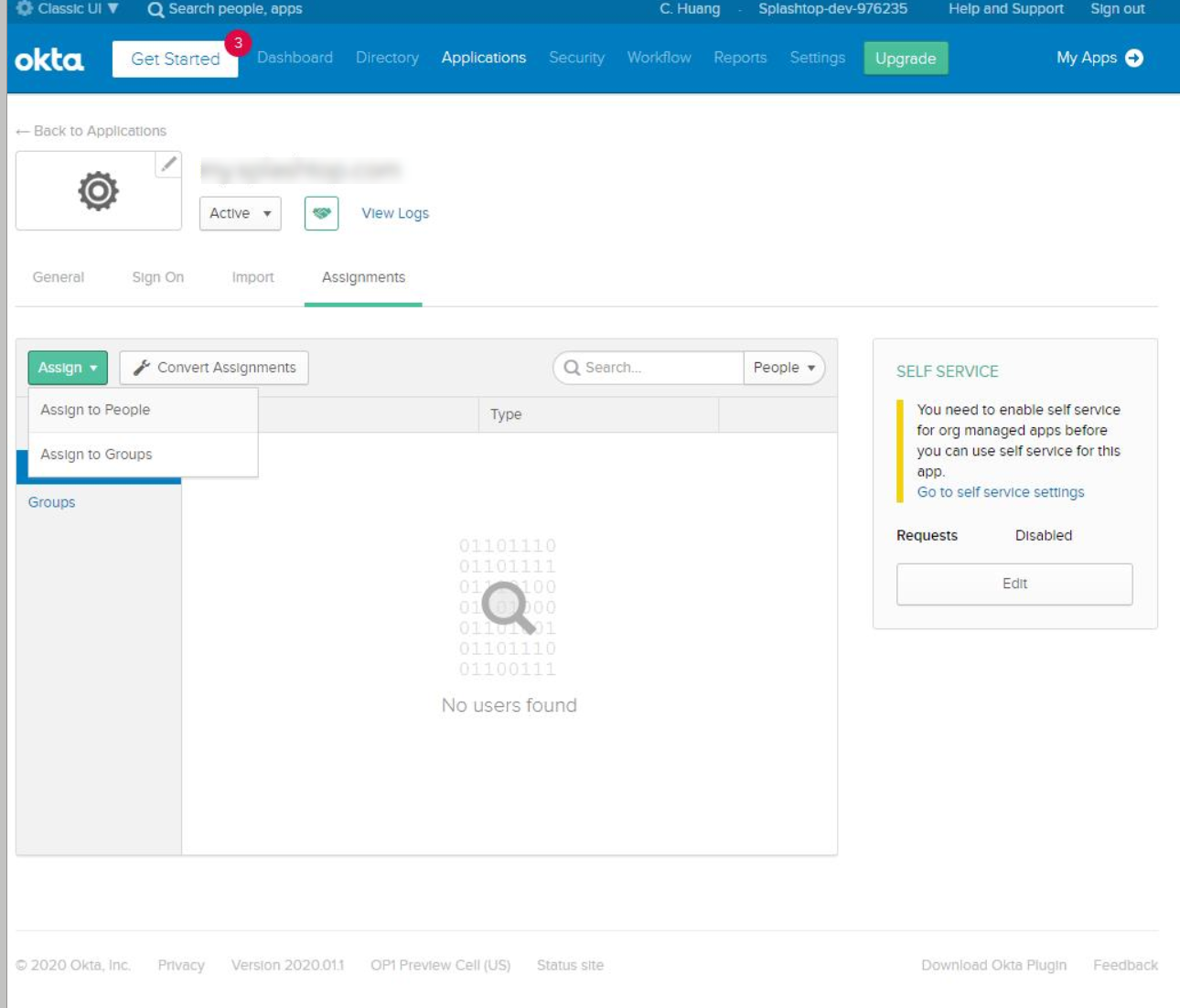 Apply for an SSO method from my.splashtop.com
Now you have the info of Identity Provider Single Sign-On URL, Identity Provider Issuer and X.509 Certificate.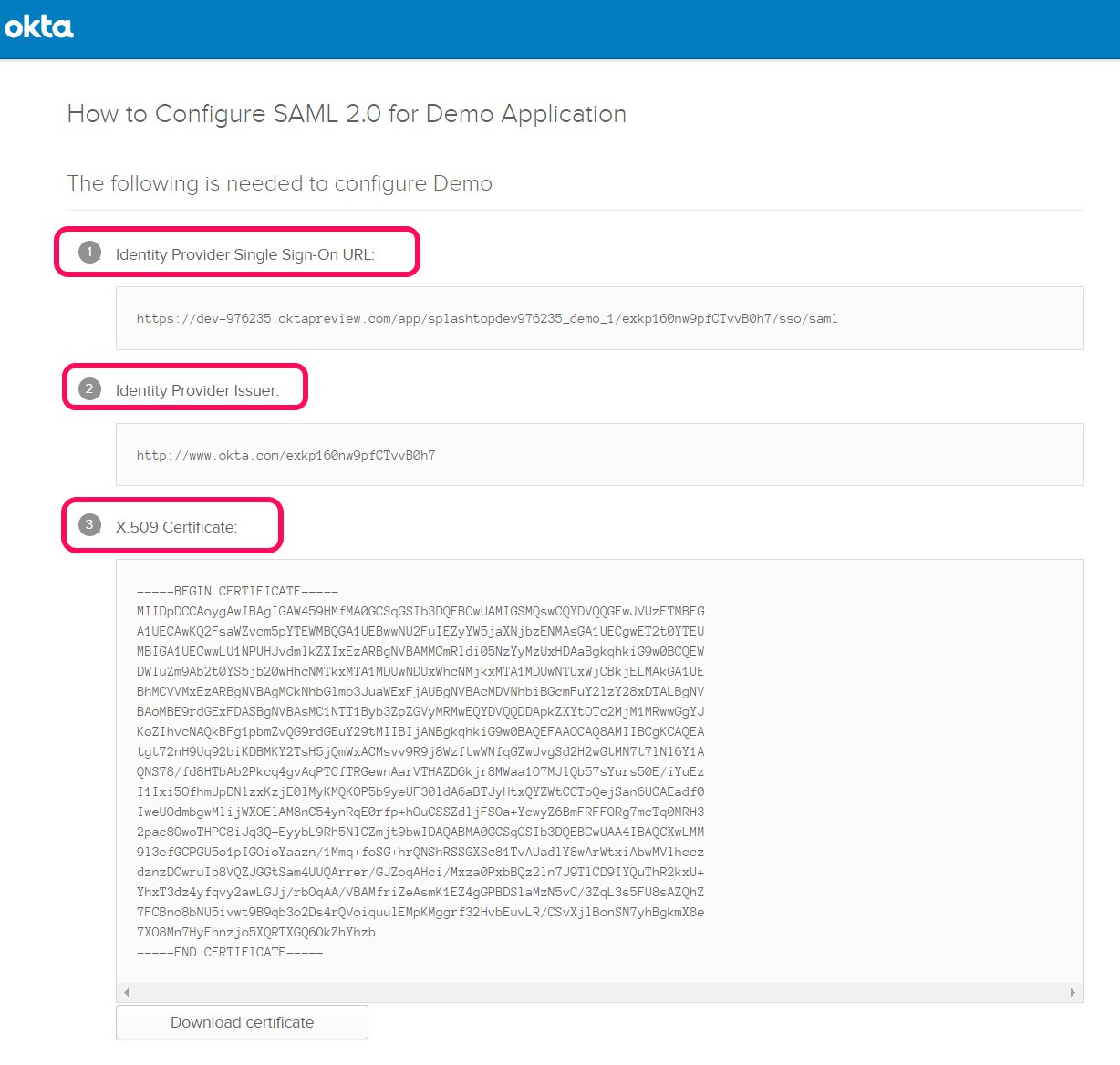 Please follow below instruction to insert the info on our web portal (my.splashtop.com) to apply for enabling the SSO with Okta:
https://support-splashtopbusiness.splashtop.com/hc/en-us/articles/360038280751