Starting with version 3.4.0.0, you can connect in with SOS and switch between computer users without reconnecting (for users of Splashtop SOS).
Requirements
SOS with mobile or SOS with computers service (www.splashtop.com/sos)
From macOS 11.0 Big Sur and above, the feature of switching user in SOS session is not supported
Steps
Connect to a computer with SOS.
From the toolbar, click on the Actions icon and you will find "Switch User".

3. Enter a valid administrator credential for the remote computer (entered by the remote user or you).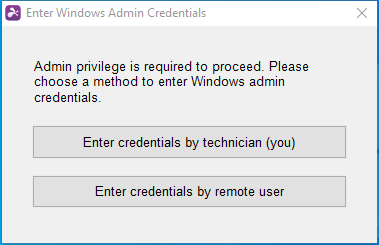 4. Ask the remote user to press 'Yes' at the UAC prompt. (Only the remote user will see this screen)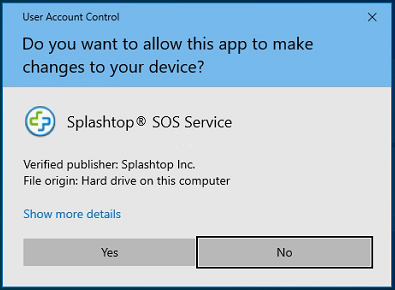 5. After the 'Reconnecting...' message shown below, you will be brought to the lock screen where you can switch users.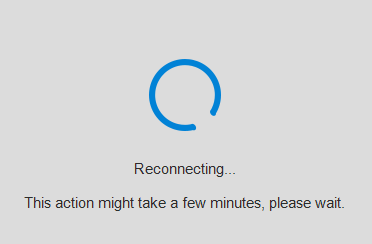 Note: Switching users via the Windows start menu (shown below) will disconnect the SOS session. You will need to use the 'Switch User' button shown in Step 1 to stay connected.