Splashtop software now includes native support for both M1 and Intel based chipsets!
As of Business App version 3.5.2.0 + on macOS 10.10+ with M1/M2 chipsets, users will no longer need to install Rosetta as we provide native support.

macOS versions older than 10.10 (Yosemite) will no longer be supported in our upcoming software updates and will still need to install Rosetta and use Splashtop apps versions 3.5.0.4 or earlier.
v.3.5.0.4 is the final update supporting macOS versions prior to 10.10 (Yosemite).
For versions 3.5.0.4 and earlier please use Rosetta installation below:
Currently, Rosetta needs to be installed if using Splashtop Business app/Streamer version 3.5.0.4 or earlier. If you have macOS 10.9 or earlier you will need to use version 3.5.0.4 or earlier to use Splashtop apps.
Unattended Access
As of the 3.4.4.0 Streamer update, audio is now working correctly. Please update the Streamer to version 3.4.4.0 or later version to stream audio.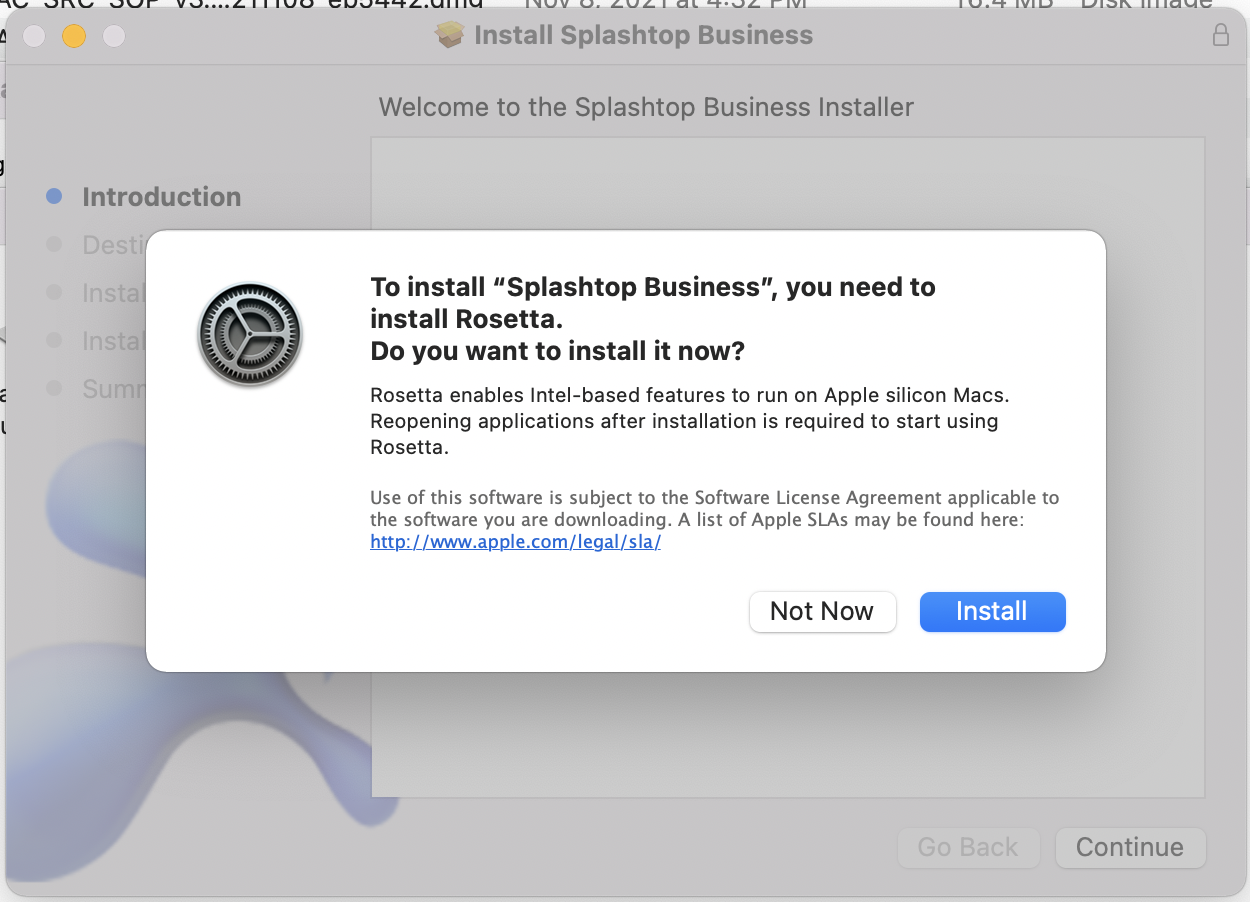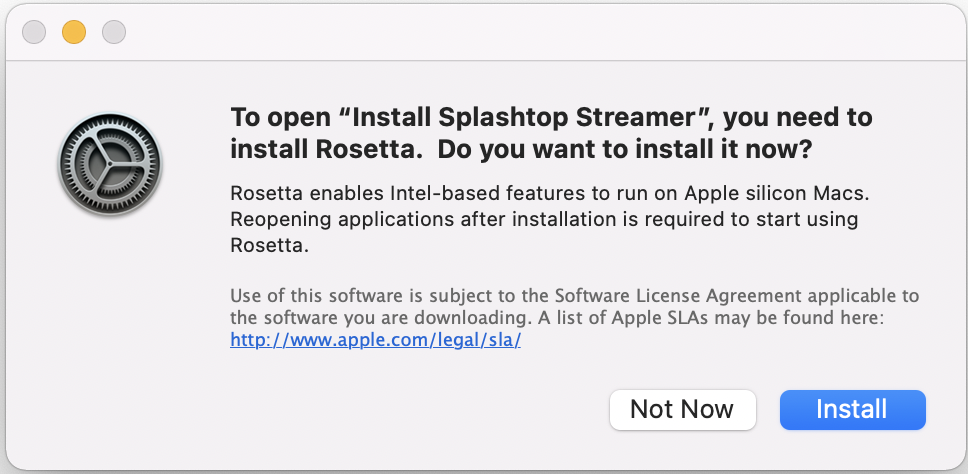 Attended Access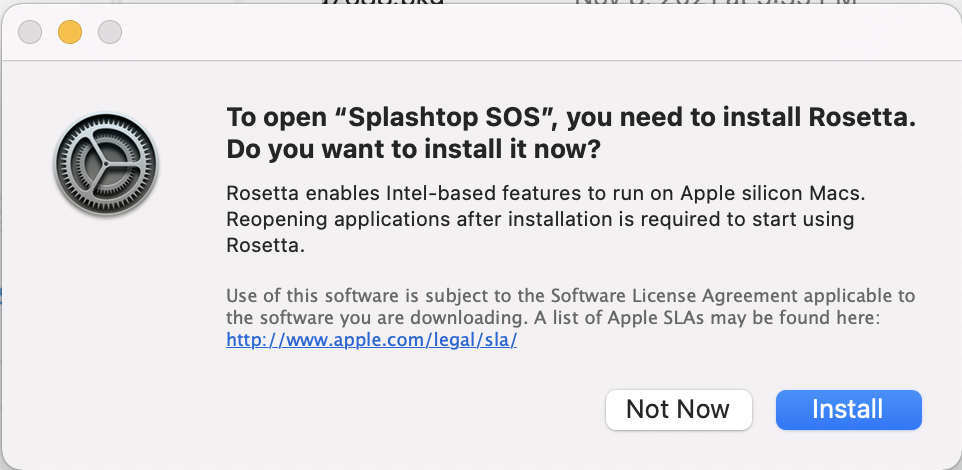 If you are unable to get it to work, please open a support ticket.