Unattended Access
As of the 3.4.4.0 Streamer update, audio is now working correctly. Please update the Streamer to version 3.4.4.0 to stream audio.
Splashtop Streamer is able to run on Apple Silicon Mac, but there's an known issue for Apple Silicon devices:

Streaming audio is not supported since the sound driver is not able to be installed. We are currently working on it.
Attended Access
Currently, Rosetta needs to be installed before installing the Splashtop SOS App. We are working with M1 hardware to include native support.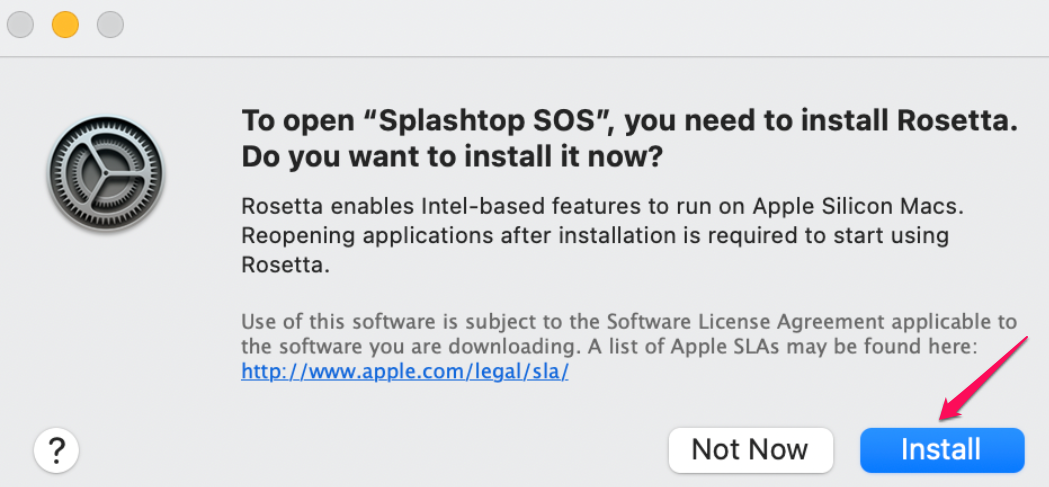 If you are unable to get it to work, please open a support ticket.