When deploying the Splashtop Streamer MSI via Group Policy (GPO), in some cases you may notice that the installation occurs in Chinese. This is because Microsoft assigns a specific ID number to each language. Please see the codes here.
When a software package is added to GPO, GPO is selecting the language with the lowest numerical code as the default language. Out of all the languages supported in the streamer MSI, the language with the lowest code is 1028 - Chinese (Taiwan), which is why you may encounter this issue.
In this case, there are two methods to install the streamer:
Method 1:
1. Under Splashtop Streamer Properties, click "Deployment". Then click "Advanced..." at the left bottom of the window. Please see the screenshot below.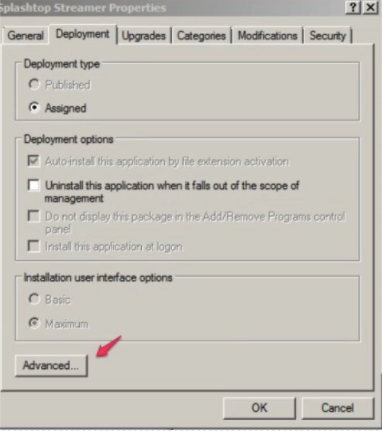 2. Check the checkbox "Ignore language when deploying this package" in the deployment options. This will allow the installation to proceed regardless of language (the language will still be in Chinese). Please see the screenshot below.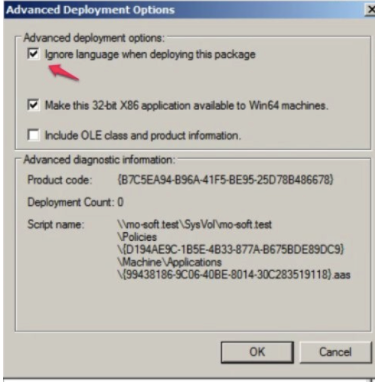 Method 2:
If you have experience with Orca, you can edit the MSI to remove all supported languages other than English. This helps you to create the software package in English only. Click on "Summary Information...". Remove all the extra values except for 1033 and select "OK". Please see the screenshots below.