We have gathered some " I-beam cursor disappeared" reports from users, if any of these situations pertain to you, please try the related suggestions to solve them.
1. I-beam cursor is not visible when running in dark mode/theme.
2. If I change the cursor size in the remote session, I-beam cursor will disappear when I move the cursor to the notepad.
Workaround:
Please first make sure you're running Splashtop Streamer v3.4.8.0 or later. If it still does not work.

1. Open regedit on the remote PC you connect TO. Press Win+R and type regedit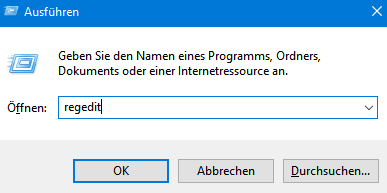 2. Navigate to the following path: Computer\HKEY_LOCAL_MACHINE\SOFTWARE\WOW6432Node\Splashtop Inc.\Remote Server

3. Right-click on an empty field and click New > DWORD-Value (32-bit)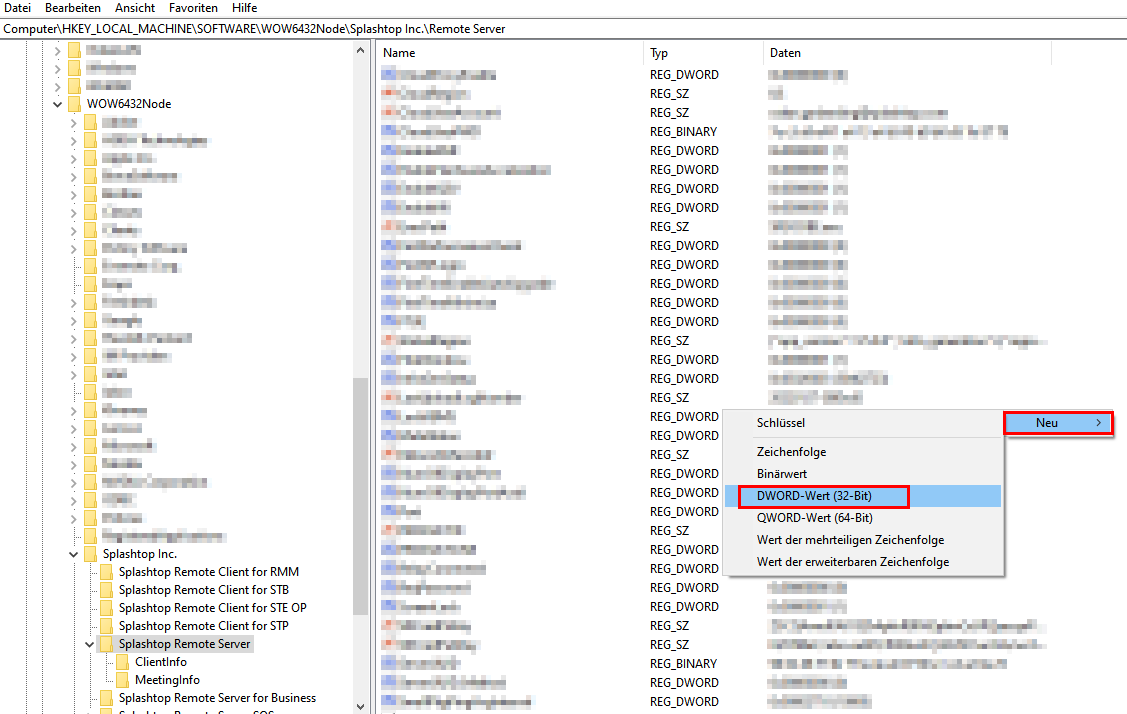 4. Name it CursorConvertMode

5. Double-click on it and enter 1 into the Value field: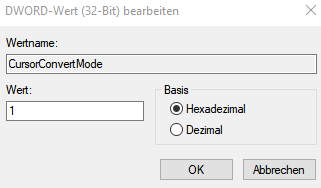 6. Now press OK and restart the remote session.