You are able to export Access Permissions for each user into a CSV file. This will show you which computers/groups the users are a part of as well as their role and status.
1. To export User-based access permissions as a CSV file, go to the Users page at my.splashtop.com --> Management --> Users and select the users you want to export permissions.

2. Once the Users have been selected, click on the actions drop-down menu and select "Export access permission"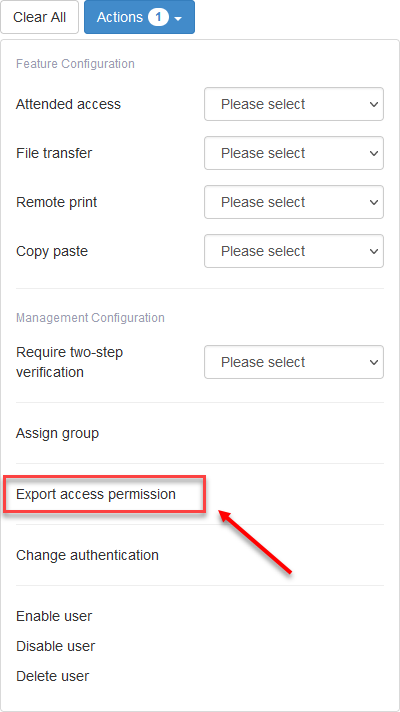 3. Click on "Export" to confirm the number of users selected and to continue with the export

4. Once the Export button has been clicked, look for a message in the top right that indicates the task has now been scheduled. You will receive a link in the email to download the file. Click on Download to download the CSV File (It will be inside of a ZIP file).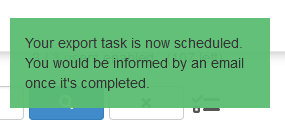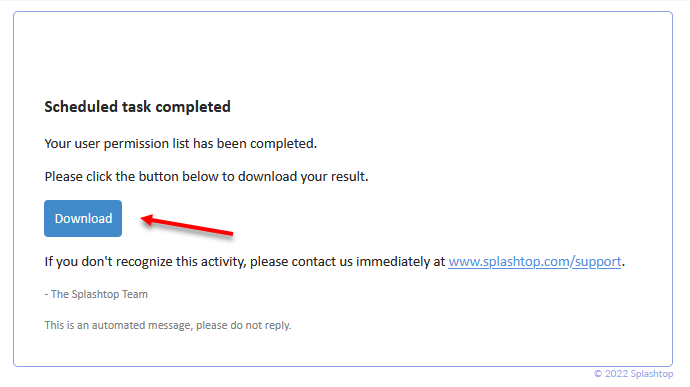 The file will be downloaded as a ZIP file. Once extracted, you should see a CSV file inside the ZIP. Open the CSV file to see all of permissions and computers that the selected users have access to



Group-Based Access Permission Export
With Enterprise, SOS+, SRS-Premium subscriptions, Team Owners and Admins can export a CSV file of group-based access permission in the team.

* Business Access subscriptions are not supported with this feature at the moment.