A secret token is required to be configured on your IdP portal so the SCIM provisioning can work. You can log on my.splashtop.com to generate your secret token for SCIM Provisioning.
How to generate
1. On my.splashtop.com / my.splashtop.eu, go to Management / Settings. Scroll down to find SCIM Provisioning Token. Then click Set up an API token.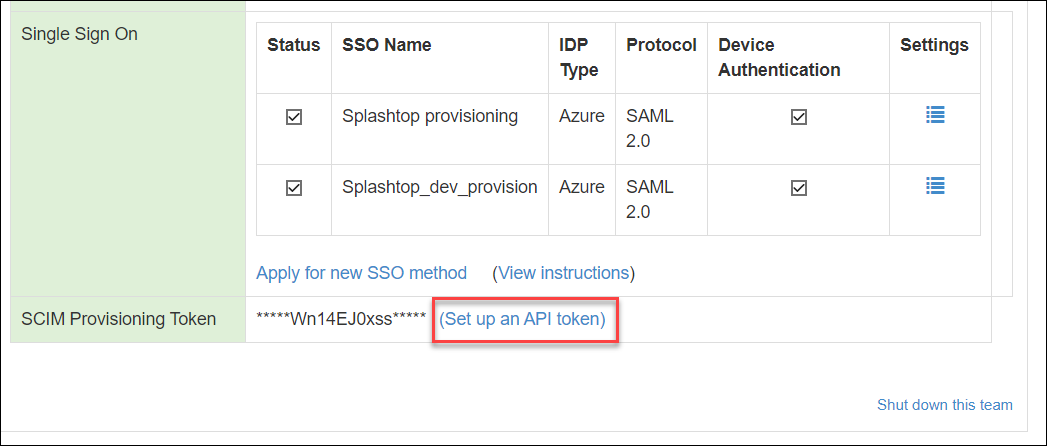 2. Click Generate button to generate one.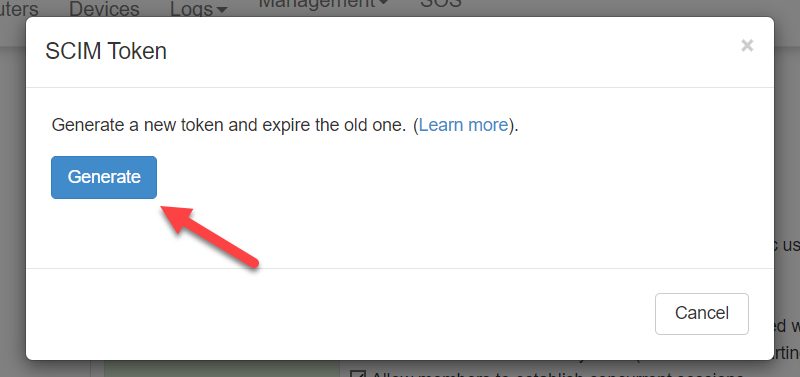 3. Click the copy icon to copy the API token.