Access permissions determine which computers a user will have access to.
All access permission settings are configured through the my.splashtop.com web console by the team's Owner or Admins.
Group Access Permissions
If you want several users to follow the same access permissions, you can create a group, add all the users to that group, and set the access permissions for that group

By default, the users will have access to only the computers in the same group. You can set "Only specific..." to choose multiple groups of computers or specific computers only.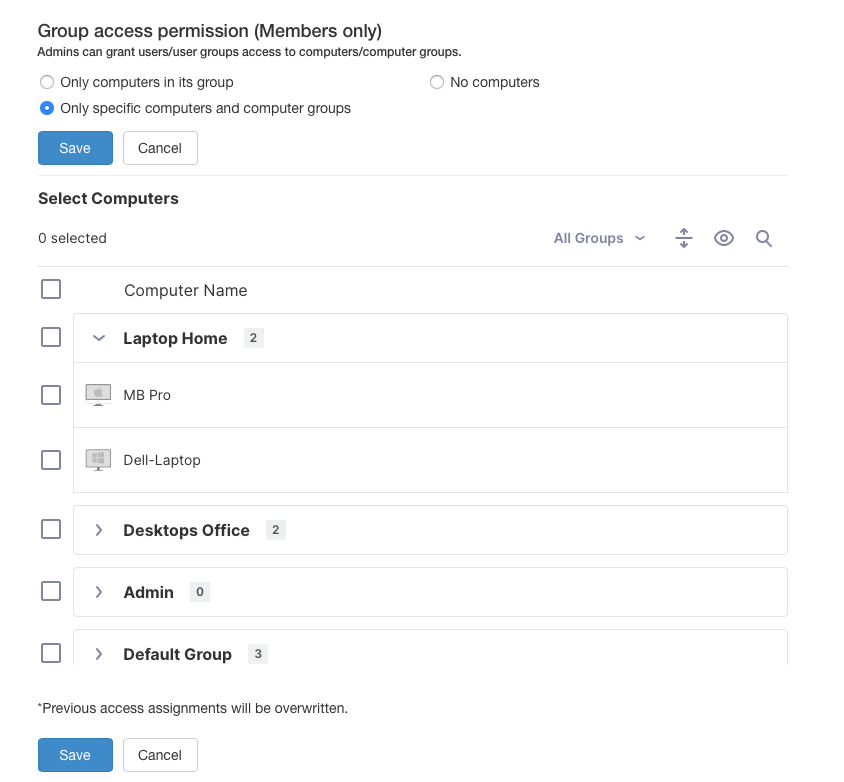 User Access Permissions
Additionally, you can choose a specific user account and set the access permissions for the specific account. This will override any group permissions settings even if you change the group permission settings, unless you change the settings back to follow the group access settings. This is useful if you want to give each end-user only access to their own computer(s).