Splashtop SOS AR is intended to assist mobile workers that require assistance from another technical or managerial expert or colleague. You can aid on-site staff or clients in order to address problems (product setup, fixing hardware issues, etc.) remotely with visual aids.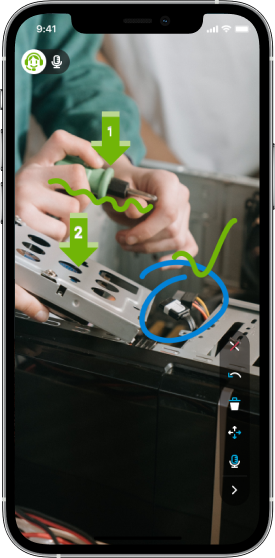 SOS AR is still under Beta testing at the moment, if you'd like to participate, instructions for joining are below!
**Please note that we only support connections between iOS or Android devices, connecting from Windows or Mac is not available for the moment.**
Joining the Beta
1. Submit your request
Click here and fill out the form to become a beta tester.
2. Verification email
Once the beta sign-up process is complete, we will send you an email stating that you're a beta tester.
3. Download the app
Refer to the instructions below.
Getting Started

1. Download SOS AR
Download SOS AR on the App Store for your iOS device.
*SOS AR is currently only available in iOS 13.0 or newer.
Download SOS AR on the Google Play Store for your Android device.
2. Share your SOS AR with your supporter
a) Open the SOS AR on your mobile device, then tap "Start".
b) Enable camera and microphone access to AR draw and audio.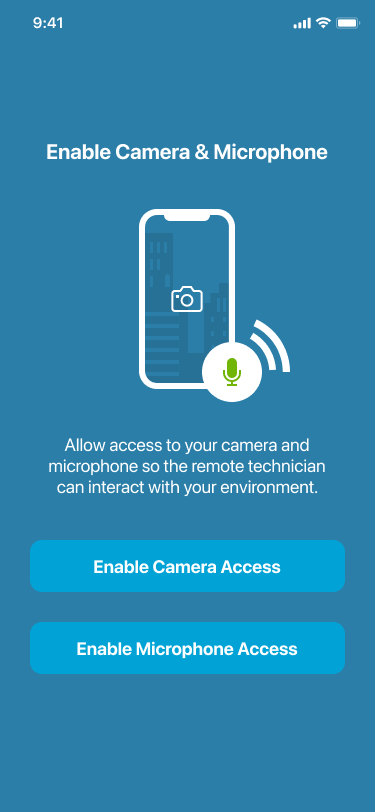 c) Tap on the generated 9-digit ID, it will be copied into the cache of your mobile device, then share it with your supporter.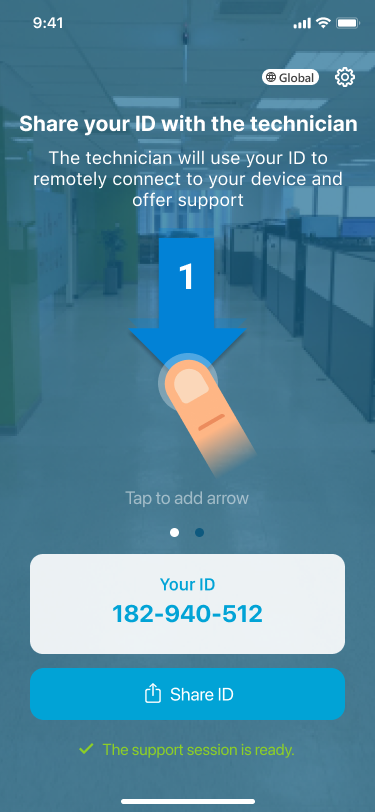 d) There are several ways to share your ID such as message, mail, notes...etc, simply tap on the "Share ID" button to see the available options.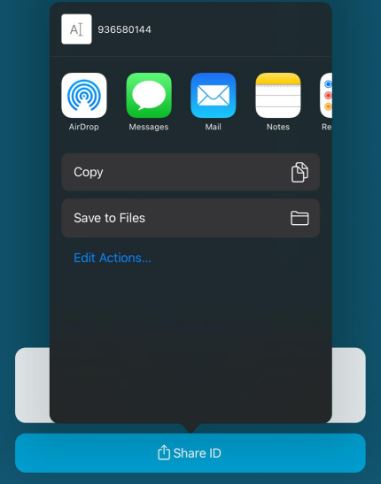 3. Establish a session
a) Supporter needs to open the Splashtop Business app on their device, then insert the SOS AR ID, and finally, tap the connect button to establish the session.
b) As soon as your supporter connects with the ID, a pop-up will appear for you to allow or reject the connection.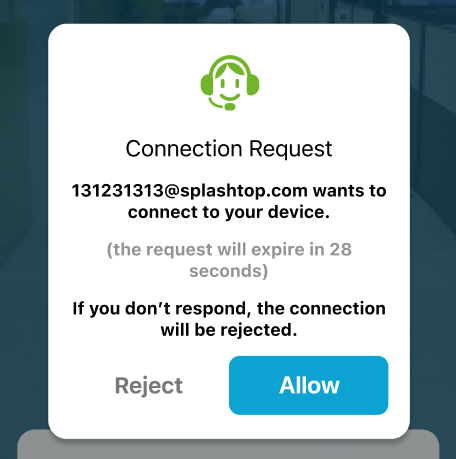 4. Use SOS AR
Once the connection is established, the camera image(rear camera only) of your device will be transmitted to your supporter's device. You can also utilize our microphone feature to communicate with your supporter.
AR toolbar:

Disconnect: Disconnect the session