Overview
Splashtop Connector allows users to connect to computers that support the RDP protocol directly from within the Splashtop Business app, without using VPN or installing any remote access agent.
Remote Desktop Connection Broker (RD Connection Broker) manages incoming remote desktop connections to RD Session Host server farms.
Splashtop Connector supports connecting to RDS farm through RD Connection Broker, here is the typical diagram of deployment.

Pre-requisties
Splashtop Connector version

1.1.0.2

or higher
How to configure?
1. From RD Web Access, download .rdp file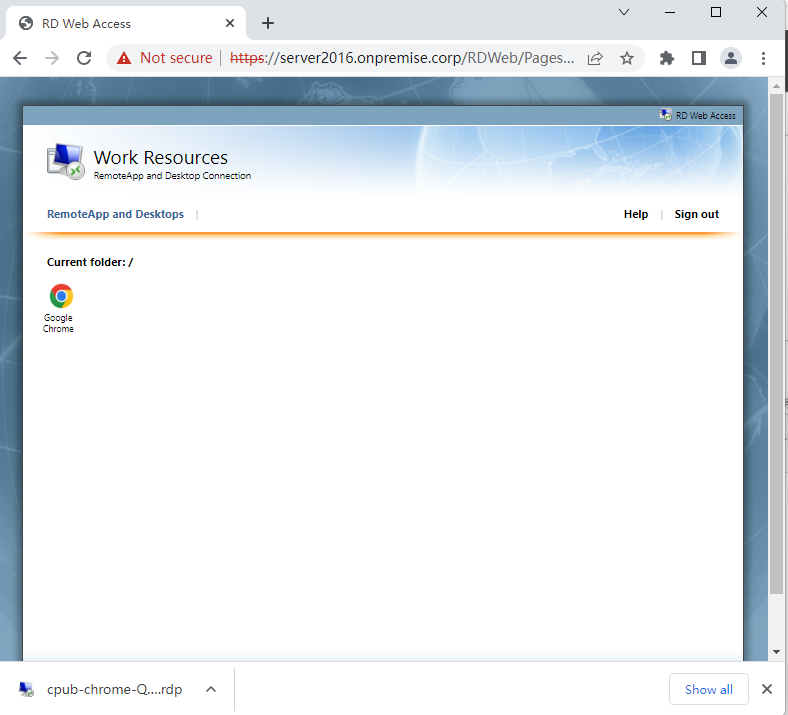 2. In Splashtop Connector, when setting up the profile, load the .rdp file exported from RD Web Access, Save and Enable the file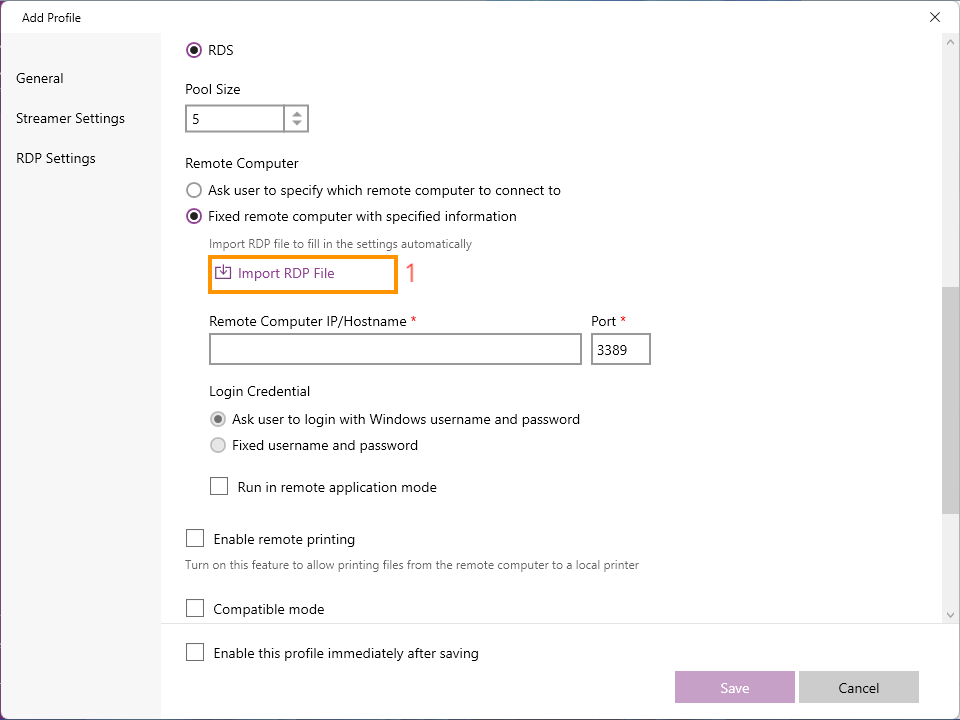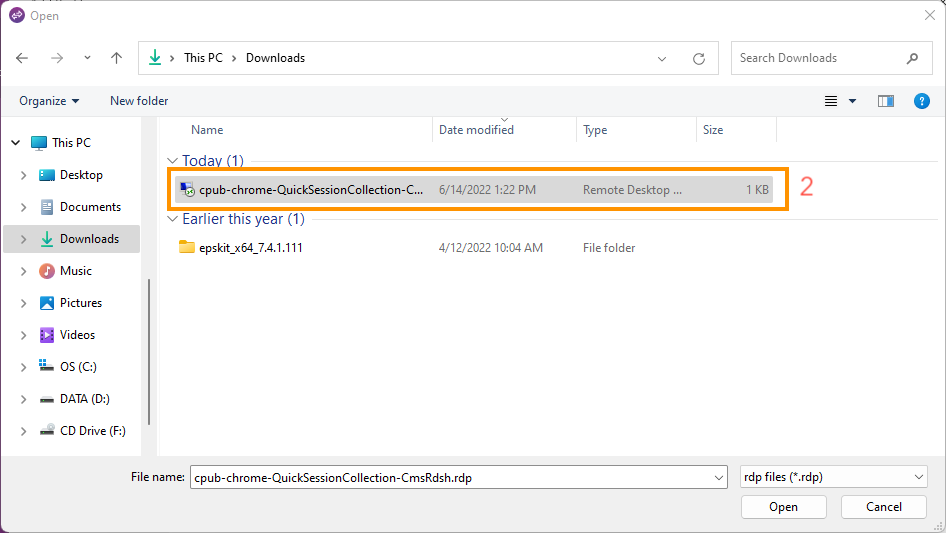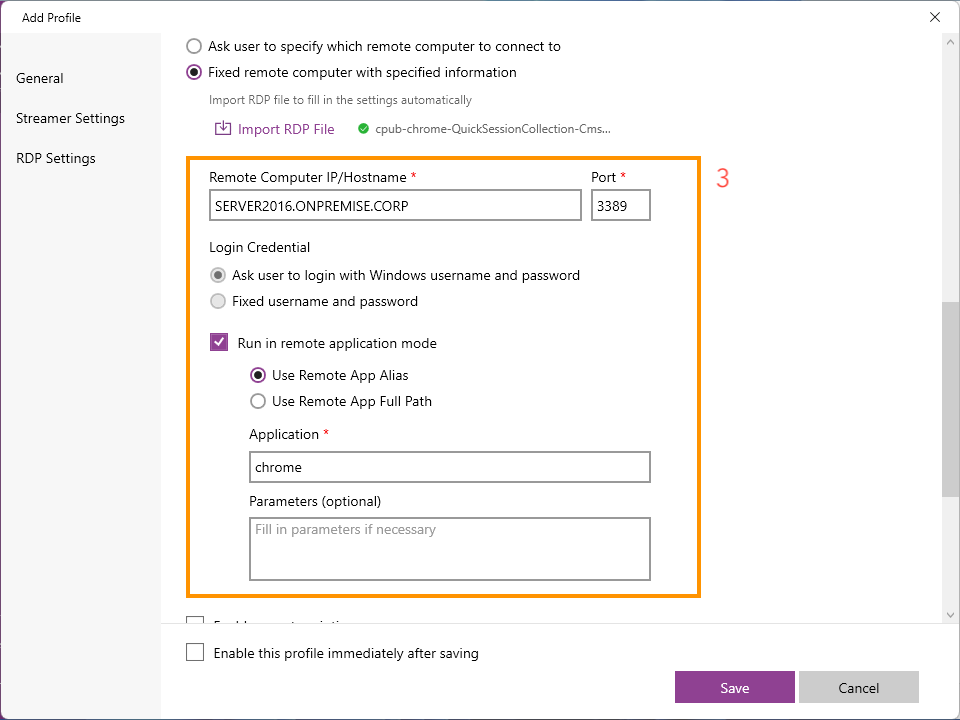 3. Now, when you connect to the remote RDS desktop or remote app from Splashtop Business through Splashtop Connector, the session is connected through the Connection Broker. You are ready to leverage the Connection Broker to access the RDS farm.