If you would like to use Chromebook to access your remote computer with Streamer installed, you have two choices to do this:
Use Splashtop Business app for Android
If your Chromebook supports Android, you can download the Splashtop Business from Play Store to connect to your computers with Streamer installed. This is recommended approach to use Chromebook to access your computer.
https://play.google.com/store/apps/details?id=com.splashtop.remote.business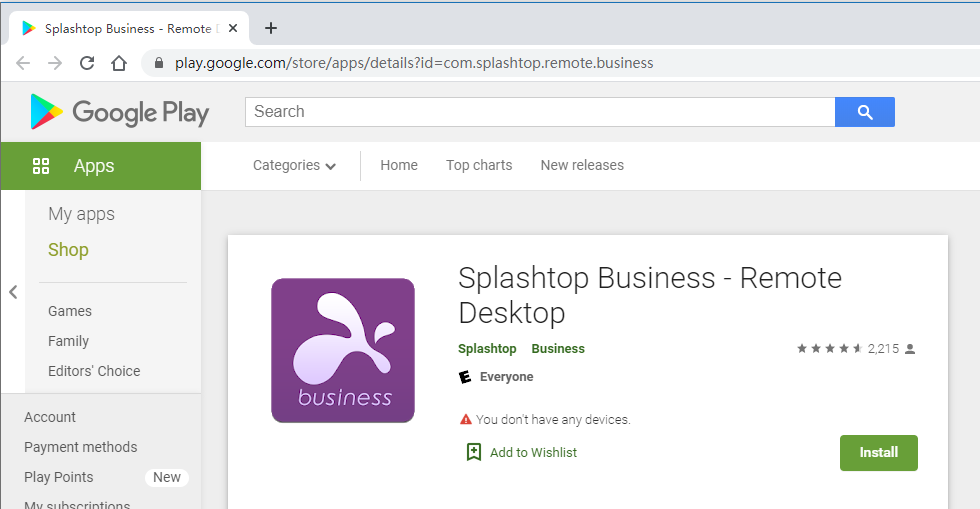 Refer to the following page to check out if your Chromebook supports Android:
https://support.google.com/chromebook/answer/6401474
Access Remote Computer by Web App
Web App is a new feature that allows you to initiate connections from your browser to your unattended remote computers. No installation is needed on your local computer!
Web app is currently available on Enterprise accounts: https://support-splashtopbusiness.splashtop.com/hc/en-us/articles/4630897874203-WEB-APP
Note: 1.Please be aware that Chrome app is no longer supported by Google and stopped the updates since 1/25/2023. Please use Android app and web app for better performance and full features.
2.Currently remote controlling for Chromebook is not supported.