If you would like to remote into Android-supported Chromebooks using our SOS subscription, users will need to install Splashtop SOS through the Google Play Store and provide technicians with a 9-digit code. 
Check if your Chromebook supports Android apps: https://sites.google.com/a/chromium.org/dev/chromium-os/chrome-os-systems-supporting-android-apps?visit_id=637989291935175934-2202145617&rd=1
Plans supported:
SOS/SOS+ 10/SOS Unlimited: https://www.splashtop.com/sos
Enterprise: https://www.splashtop.com/enterprise
How to Install Splashtop SOS for Android
If your Chromebook supports Android apps, you can install Splashtop SOS from the Google Play Store.
https://play.google.com/store/apps/details?id=com.splashtop.sos&hl=en_US&gl=US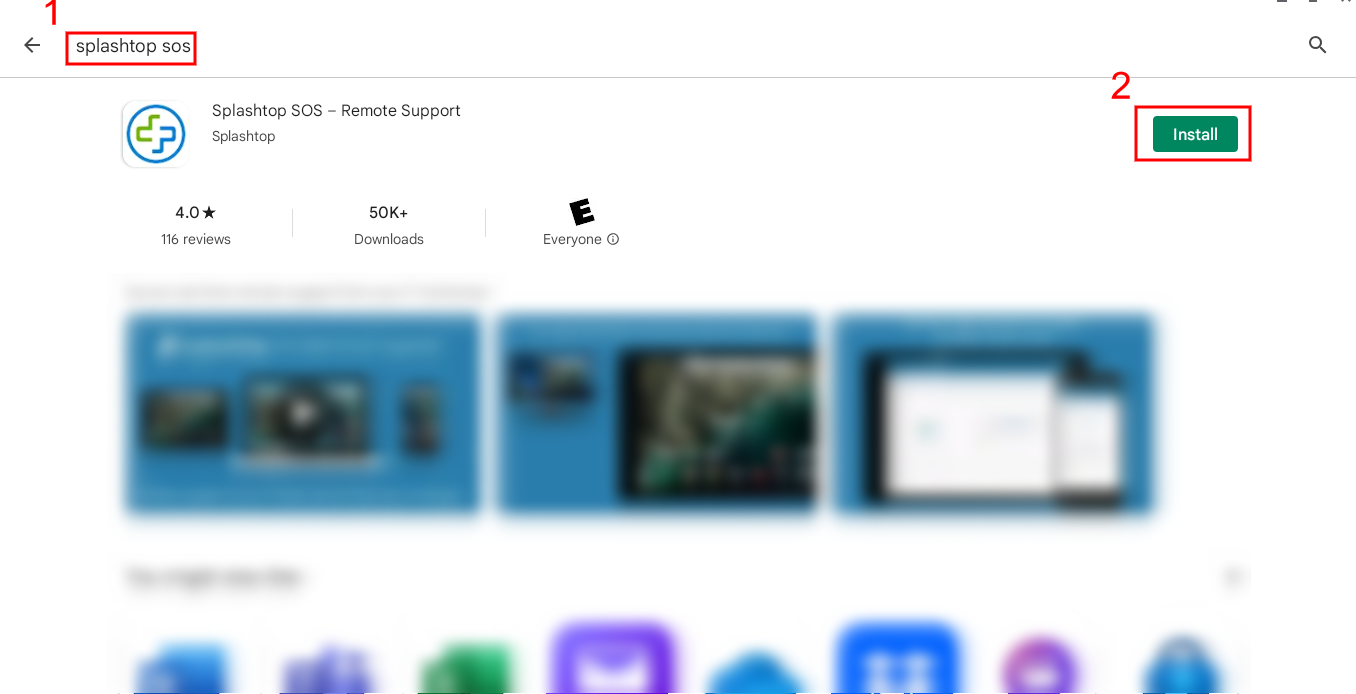 After installing the Splashtop SOS app, click "Open"
Opening the Splashtop SOS app for Chromebooks
You have just installed and opened the Splashtop SOS app for your technician to remote into your Chromebook. You will need to configure settings on your Chromebook for the app prior to your technician remoting in.
When the app is open, you'll be prompted with our Terms and Policy. Please select "AGREE".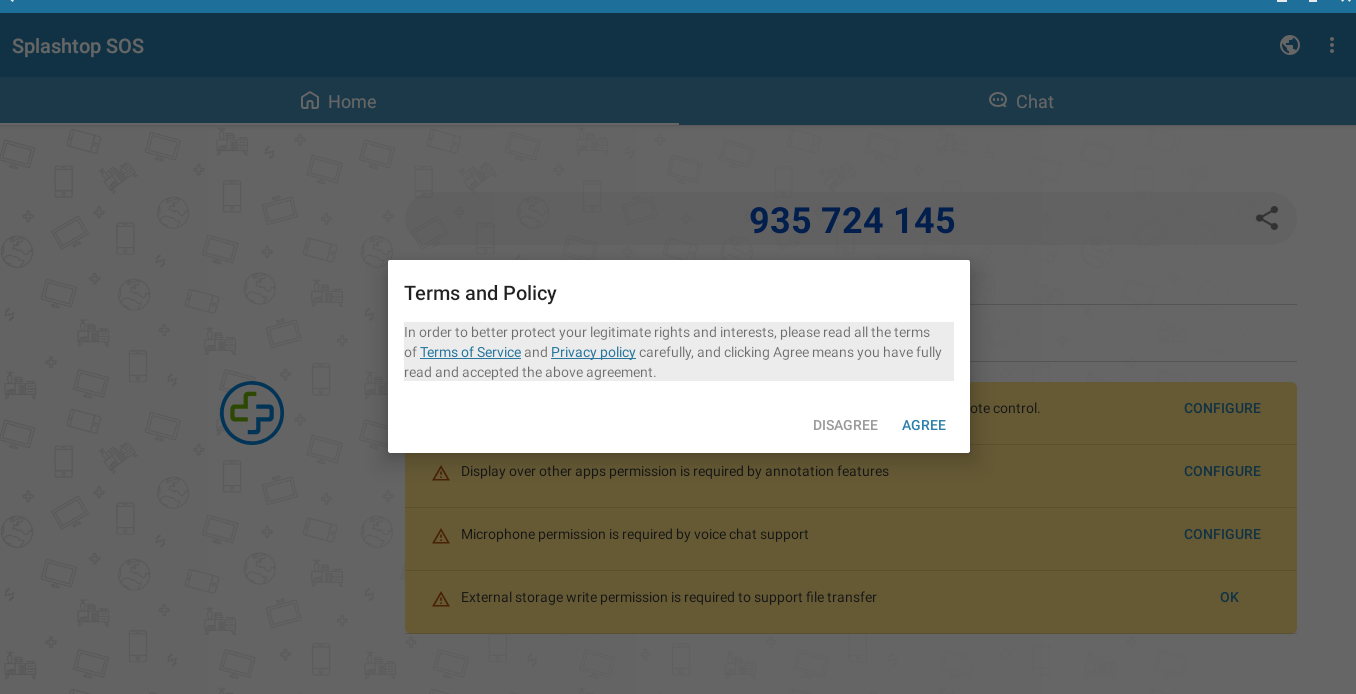 Messages in yellow boxes are settings that need to be configured for technicians to remote in.
Accessibility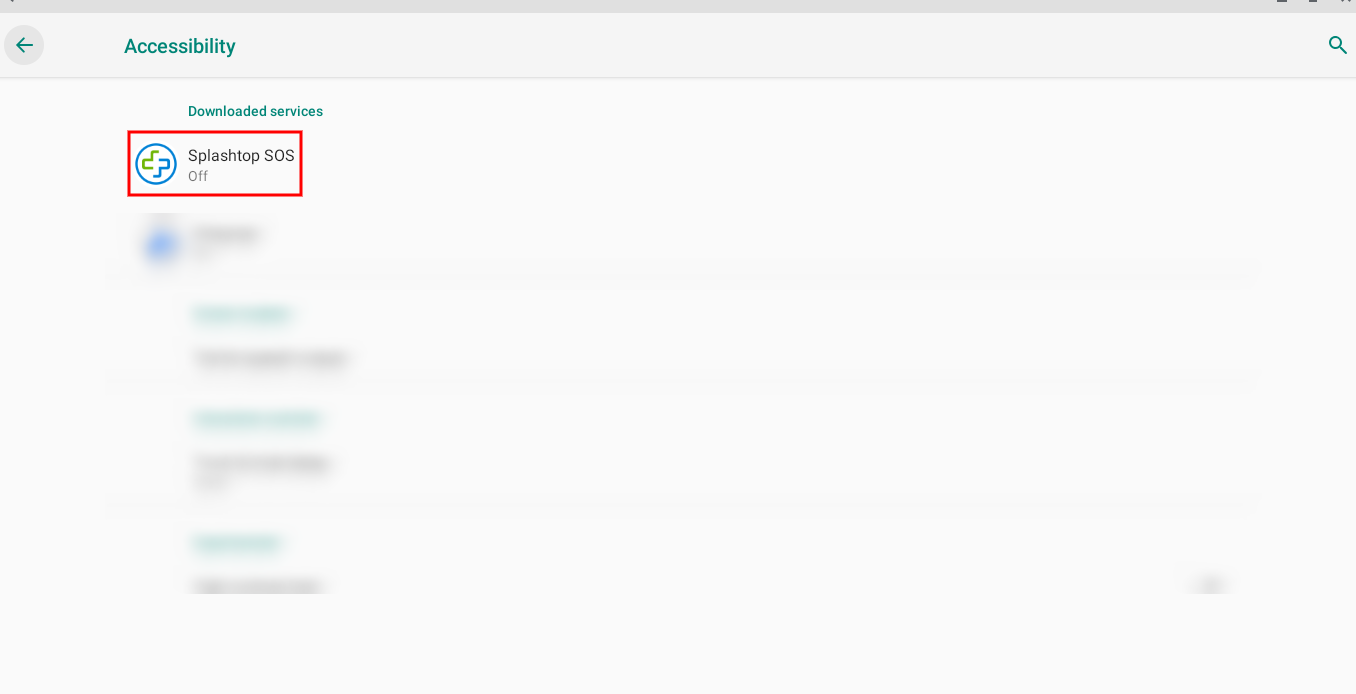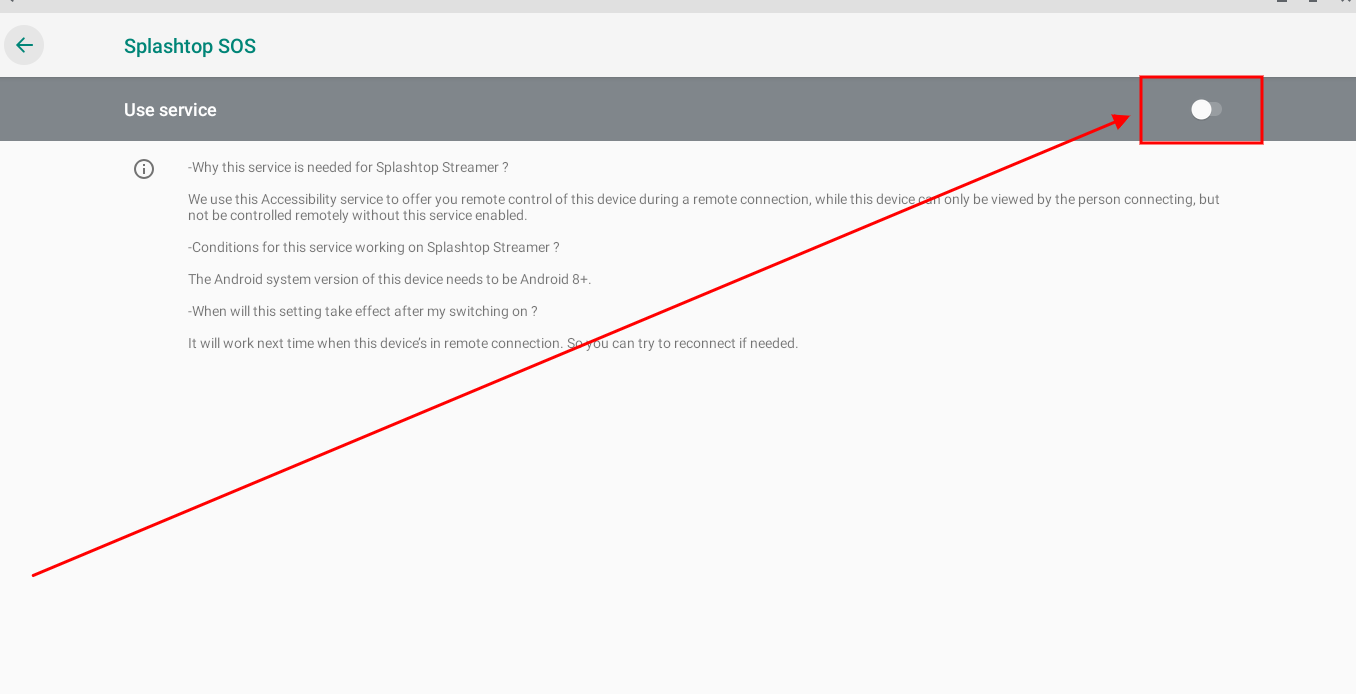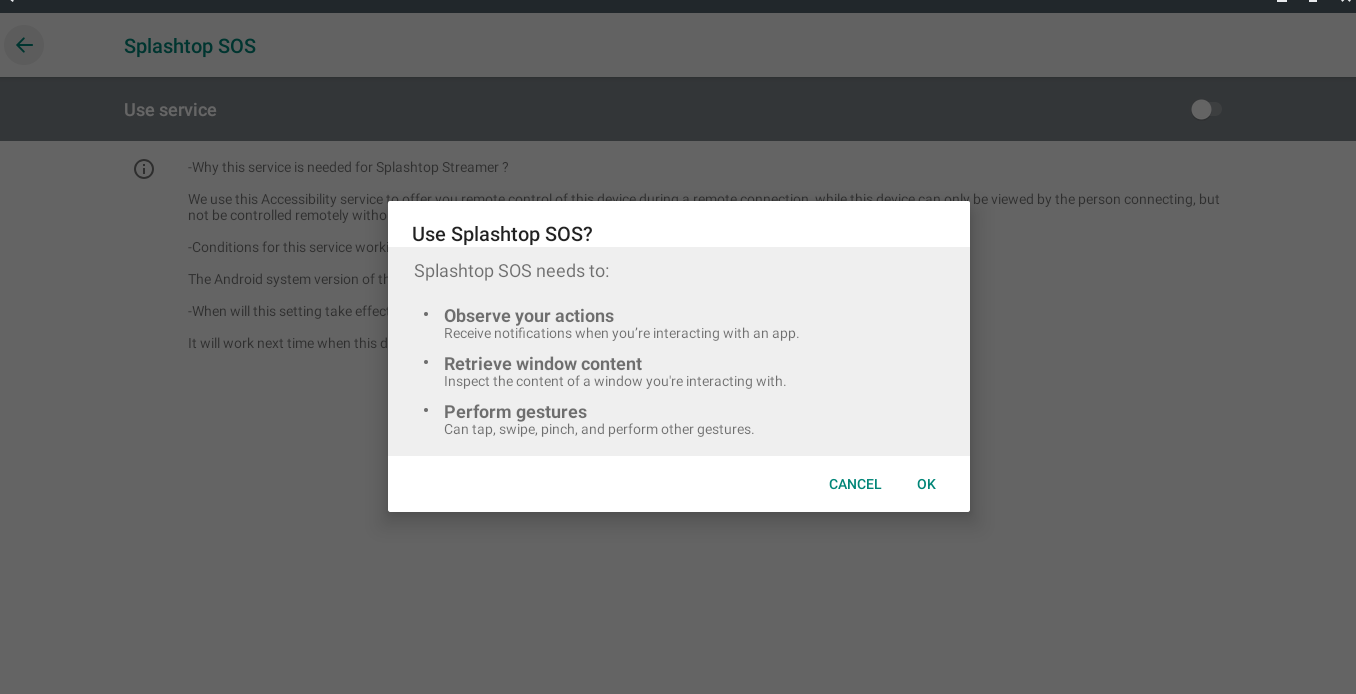 Display over other apps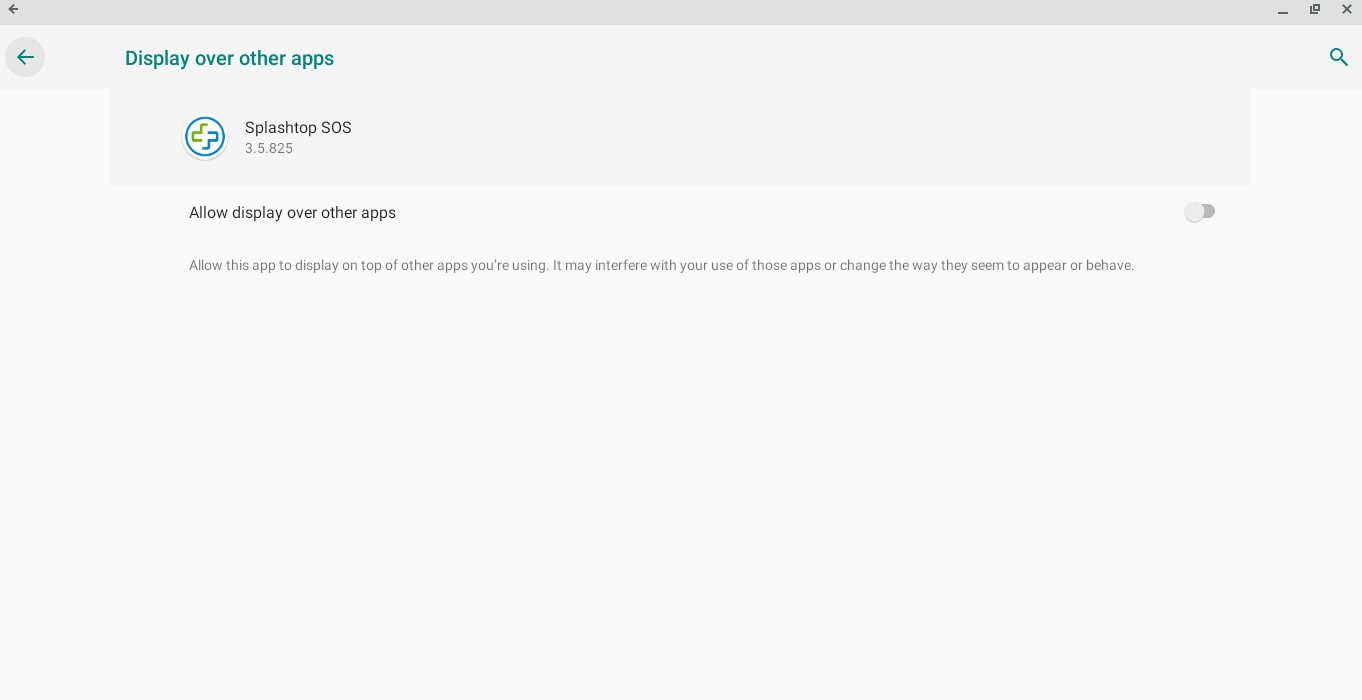 File Transfer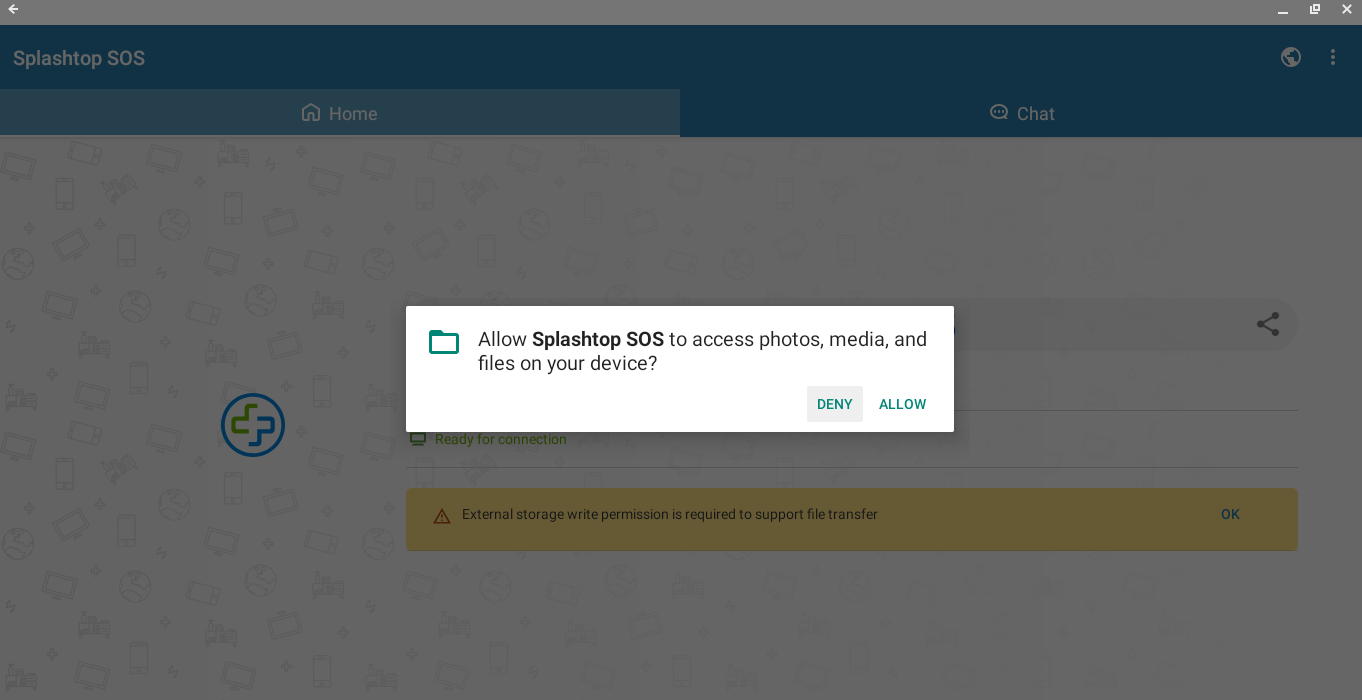 Voice Call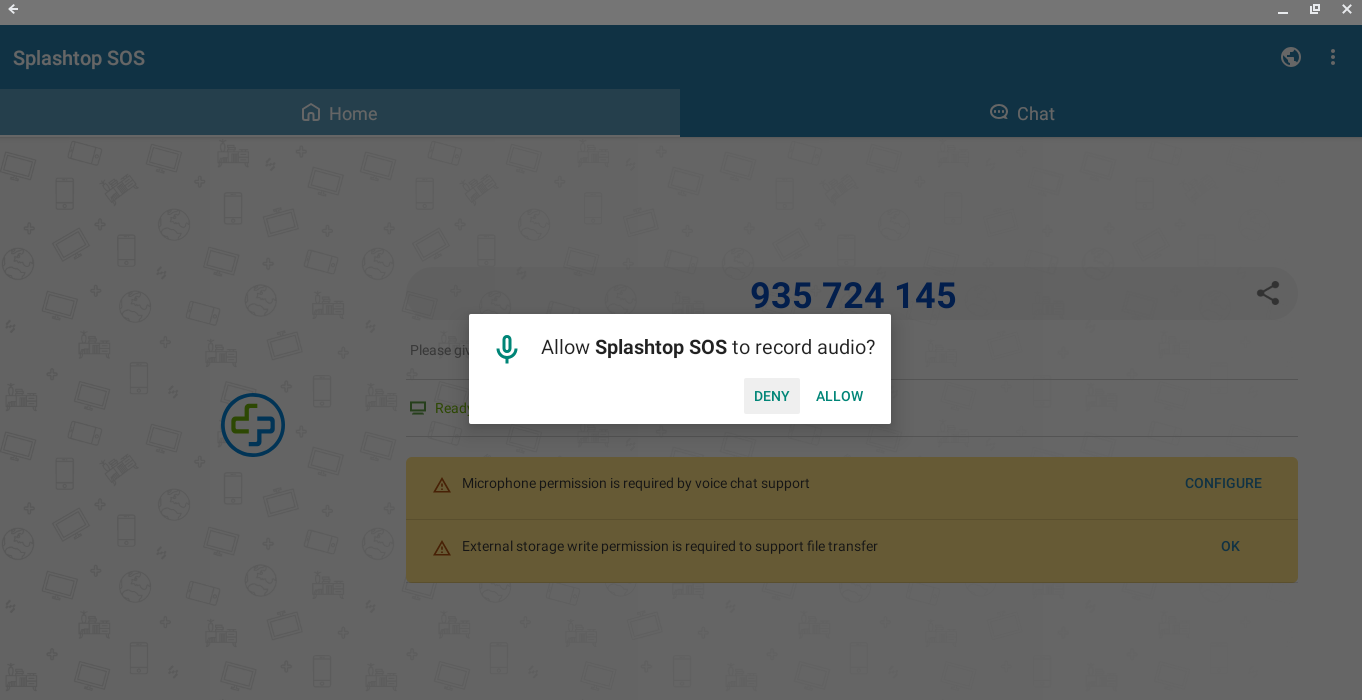 After you configured all those settings, the technician can remote into your Chromebook when provided the 9-digit code.
Note: There's a known ChromeOS bug where SOS app will need to be maximized/in tablet mode to function properly. Make sure SOS app is maximized prior to remote connection.