If your Splashtop PDF Remote Printer is saving your files as PDF rather than sending them to your local computer to print, it's possible that the printing port was misconfigured or changed.
Follow the simple steps below to get the printer to a working state:
Please note that this is ONLY for our PDF Printer, not the older XPS printer.
1. Since the remote PDF printer only appears during a remote connection, please make sure that you're connected to the computer you can't print from and make sure that you are following these steps on said remote computer, not your local computer.
2. Click on the Windows button located on the bottom left corner of your screen or click on the Windows key located on the bottom left corner of your keyboard to bring up the Start Menu that you see below. (If you are connecting into your Windows computer from a Mac, press on the Command key instead)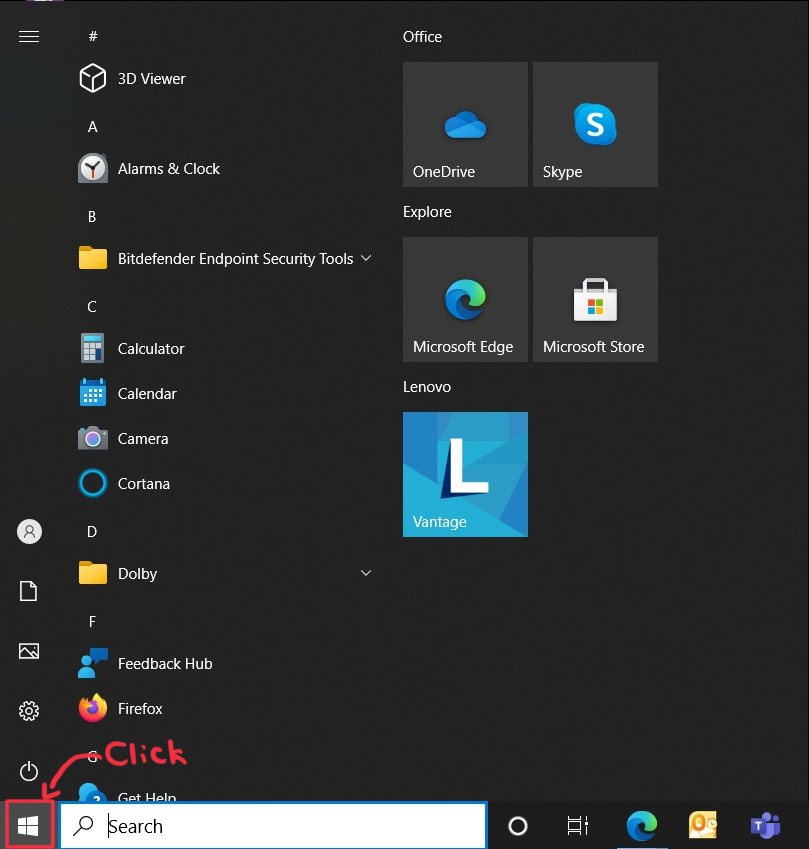 3. In the search bar, type in Printers & Scanners and click on the category that is labeled as such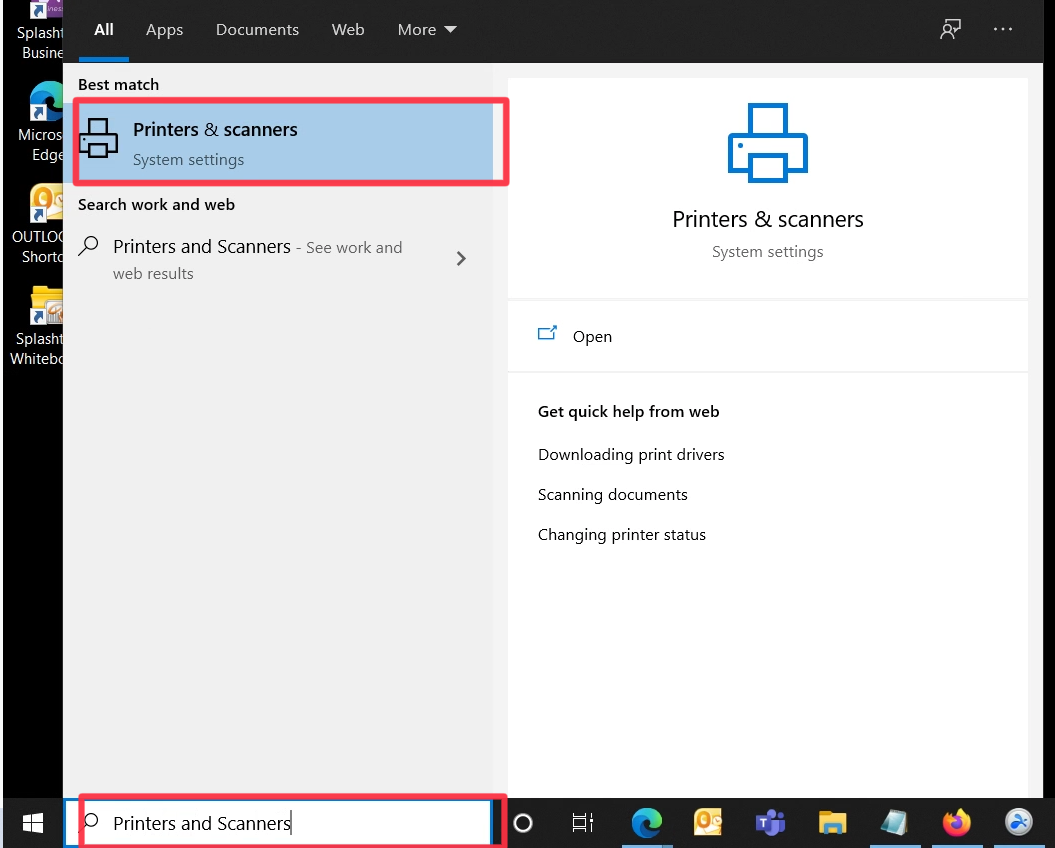 4. Locate the Splashtop PDF Remote Printer (again you must do this over a remote connection in order to see it) and click on it once. When you see the three button menu click on Manage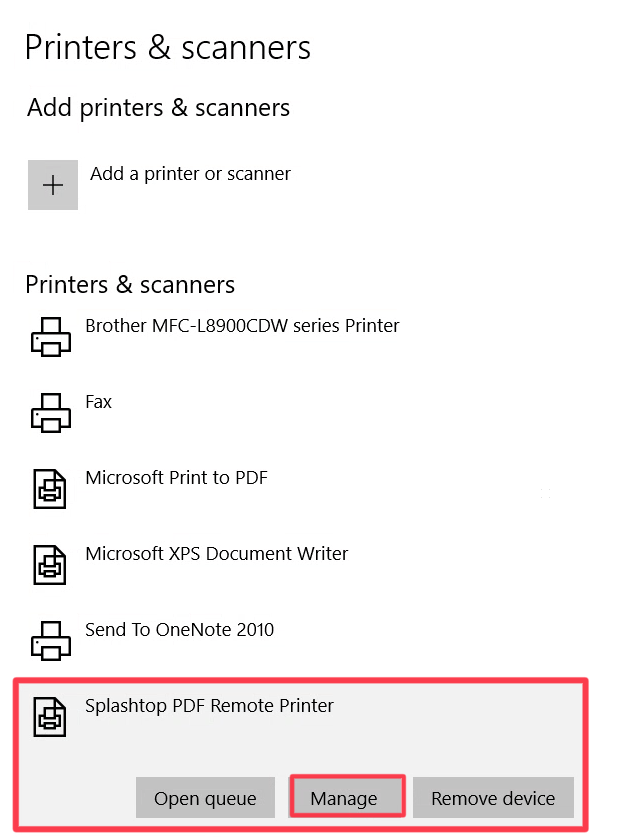 5. You will be taken to a management page for the PDF Printer. Click on Printer Properties and a small rectangular window will come up.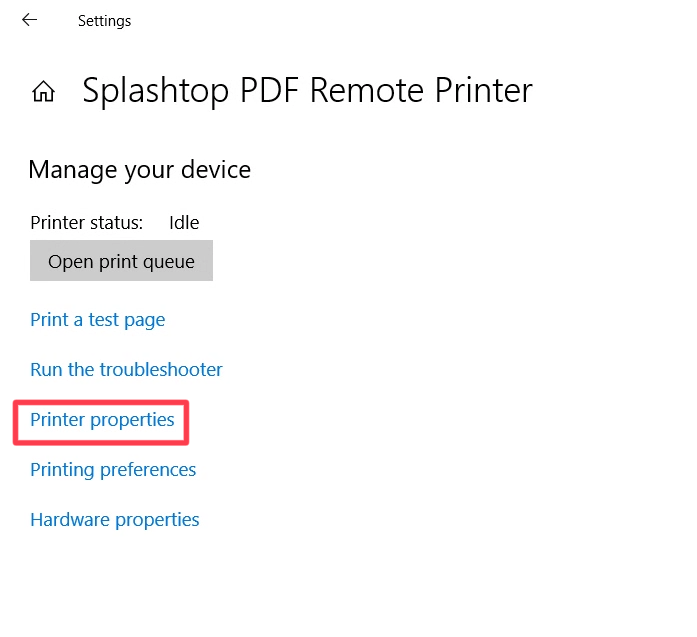 6. Click on the Ports tab on the menu at the top. In the Ports tab you will see a list split into the categories Port, Description, Printer. Locate the Port named MsPdfPrint and check its box then click on Apply and finally OK.
Note that Apply is grayed out here because this change was already applied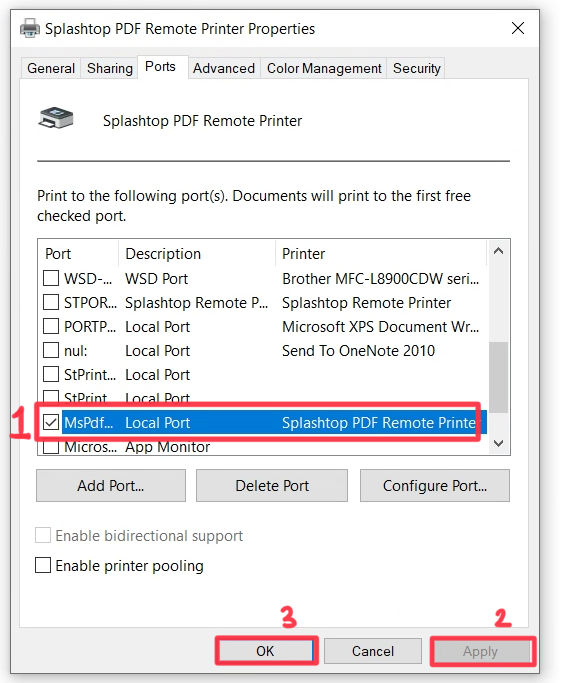 7. Print a page to test the changes. If it still does not work, please contact our support team for further assistance