This is a known remote print issue while connecting from M1 Macs with Silicon chips. Please see the screenshot for the error. This issue has been fixed in v 3.4.8.0. If you are on an older version of Splashtop streamer, please update to the latest version and try to print remotely again.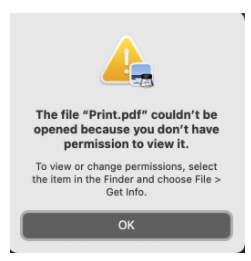 If you still see the error after trying to remote print, navigate to /Users/Shared/SplashtopRemotePrint, right-click Print.pdf file, and open with Preview. app as shown in the screenshot below. Try to remote print again.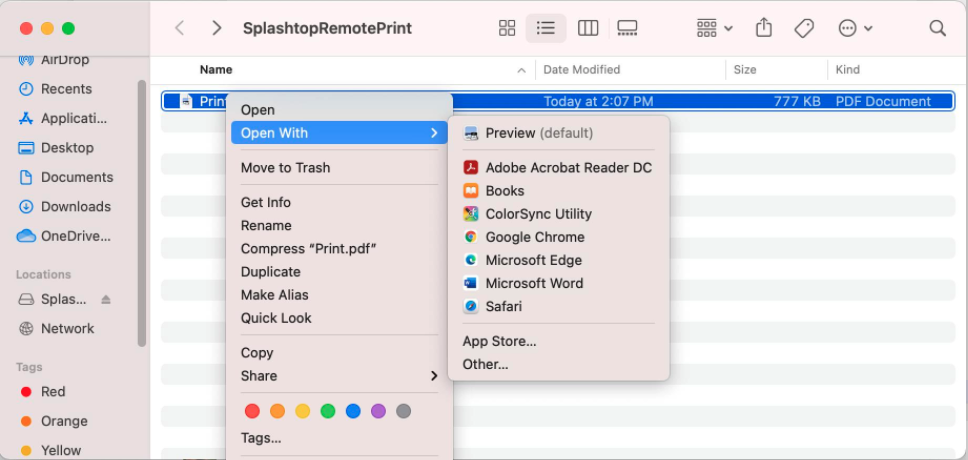 If the 'SplashtopRemotePrint' folder is not showing up, please follow the below steps:
1. Open 'Spotlight Search' by pressing the Command-Space bar
2. Type in 'SplashtopRemotePrint'.
3. Click on Folder and then select print.pdf
4. Right-click and reselect Preview (Default) again
If you are unable to get the remote print to work or have suggestions for us? Please open a support ticket.