Here are some reasons why you keep getting "Device verification required" prompts on a device that you feel that you have already verified. Since our software allows you to give access of your computers to others, we make certain to take steps like device verification to ensure your security. Please note that your security is our number one priority!
Sometimes you will continuously be required to verify a new device that you are using, even if you feel like you have already verified it. This usually happens because the port associated with your browser changes. When that port changes, our security system sees your browser as a new device.
Similarly, you may verify your device from the browser and then be prompted again when you try to login to your Business app. This is because our security system sees your browser as one device and your Business app as another.
With all that said, here are a couple of things that you can do in order to make logging in easier for you:
Have Splashtop remember your Business App:
When you login to the business app you will be able to select "Remember device":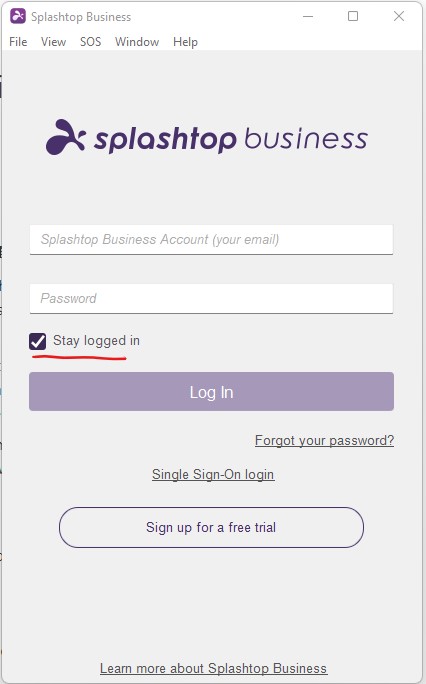 Have your Splashtop Team Owner allow others to save trusted devices.
The Owner can go to their Splashtop Account. Then they can go to Management settings and check the setting for "Allow users to trust devices for". Then they will be able to select an amount of time that the user can save trusted devices. Please note that unfortunately, this is only available to set for the entire team. You will not be able to enable/disable it granularly.