For Windows Vista or later (Windows 7/8/10, Server 2008, 2012), there is a new group policy setting which controls whether or not software can simulate Secure Attention Sequence (SAS). Ctrl-Alt-Del is one of the Secure Attention Sequence. The policy needs to be enabled for Splashtop software to send Ctrl-Alt-Del.
Steps to enable Secure Attention Sequence
1. On the remote computer (where you remote to), search for gpedit.msc, then execute to open Local Group Policy Editor.
2. Go to Computer Configuration / Administrative Templates / Windows Components / Windows Logon Options.
3. Double-click on Disable or enable software Secure Attention Sequence to open the configuration page.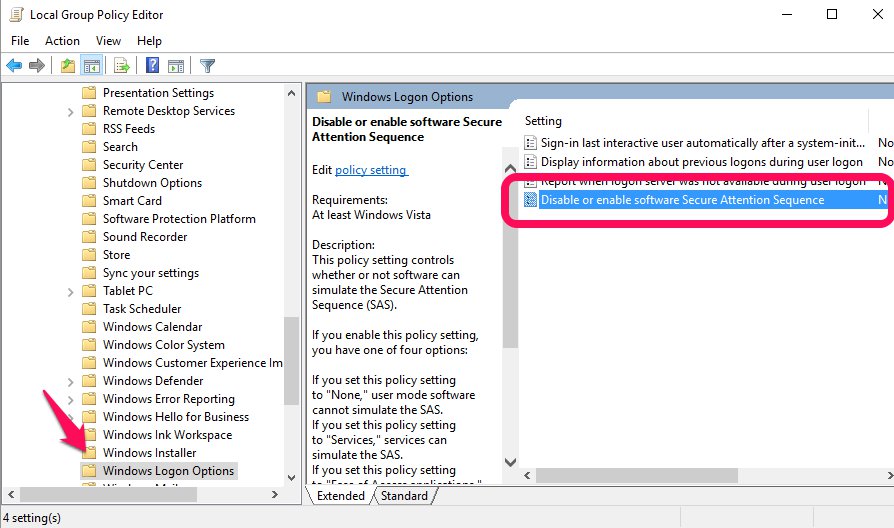 4. Check Enable. And In Options block, select Services in the drop-down menu.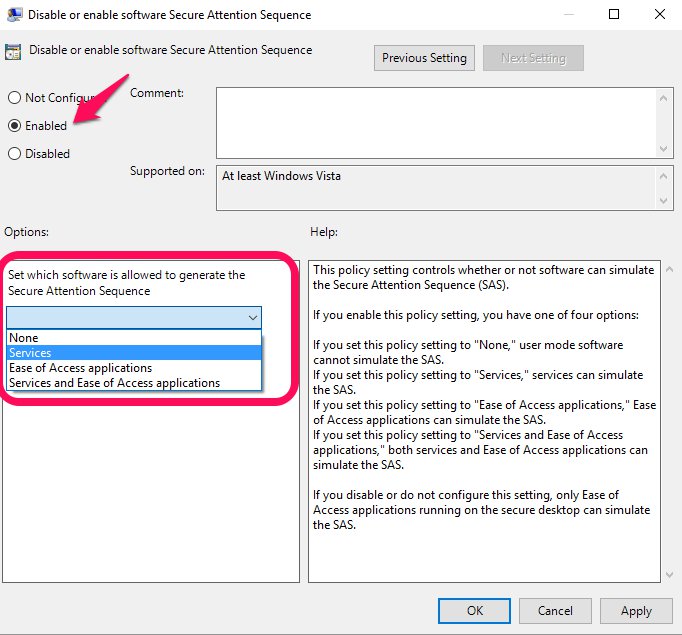 5. Apply, then Ok.
6. Now you are able to send Ctrl-Alt-Del in a remote session.