If you are trying to change your Splashtop owner account email on our web console (my.splashtop.com) and getting stuck in a loop to disable and enable two-step verification, you will need to disable the "Require two-step verification" granular setting for your owner account prior to changing your email.
Issue:
Owners of Enterprise subscriptions may want to change the email to a different email, but are unable to due to 2FA being enabled on both their Account Info and Granular Settings(Management > Users).
When the owner account wants to change their email by clicking "change email", the user will be prompted to disable their 2FA.

The owner will disable their 2FA in Account Info and see the change email button missing as well as other sections under "Settings" missing.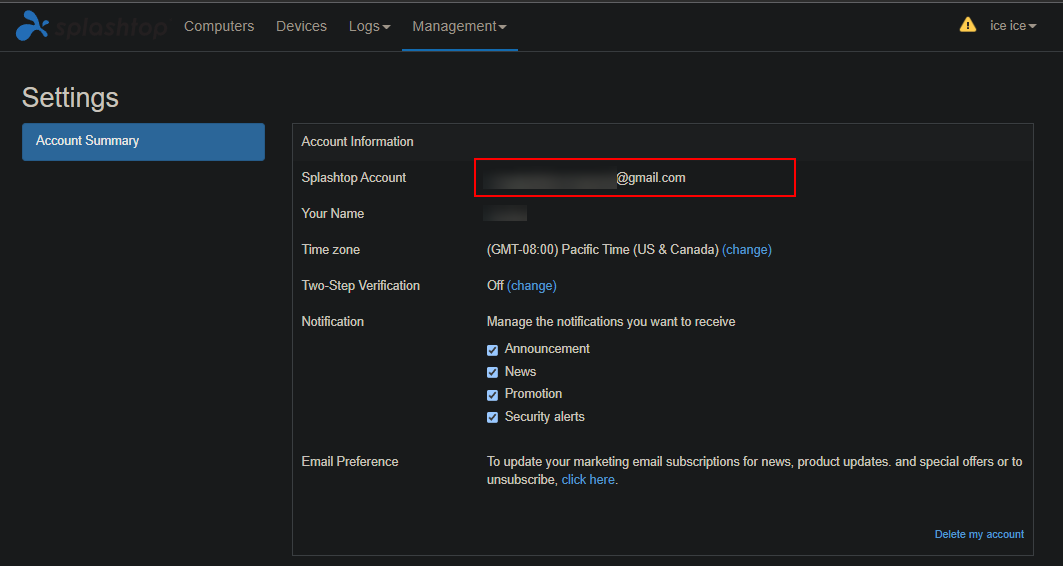 Resolution:
To resolve this issue, the owner will need to:
Re-enable their Two-Step Verification in Account Info by selecting "change"




Disable their Granular Two-Step Verification Setting in Management > Users




Disable Two-Step Verification in Account Info by selecting "change"




The owner can now change the email address