The Streamer is an app that needs to be installed on any computer that you want to Remotely connect to.

When you install Streamer using a Deployment Code, After the Install of Streamer, it will ask for an Access Code.

To get the Access Code, please follow the below Steps:

1. When we install Streamer by using the Deployment Code, After the Streamer is installed, it will ask for an access code.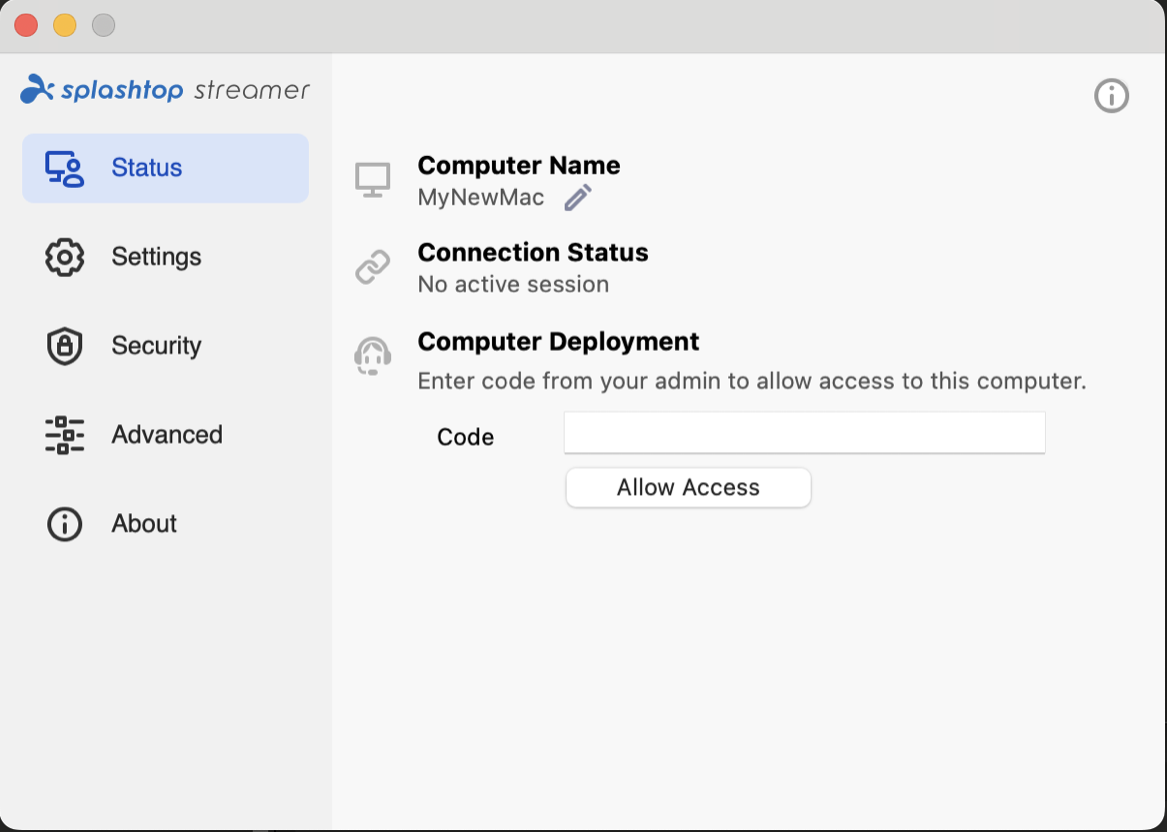 2. Go to my.splashtop.com, Click on Management > Deployment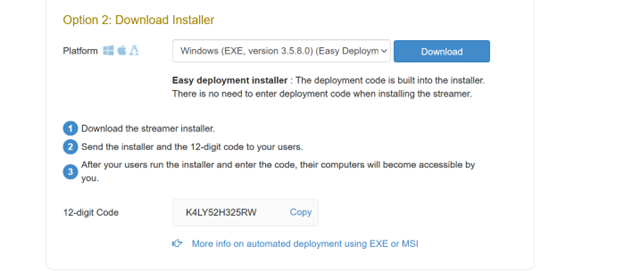 3. Enter in the code which is displayed in the Code Section beside the Deployment Package




4. After you enter the code, there will be prompt to Either Confirm or Reject. Click on Confirm and you should be all set.