If you have lost your Authenticator and do not have your recovery codes, please click this link to find instructions for getting your recovery codes from the support team.
Two-step verification, also known as 2-factor authentication or 2FA, is an optional but highly recommended security feature.
Once enabled, logging into Splashtop will require an additional six-digit security code, in addition to your Splashtop password. The security code will be generated by an authenticator app on your mobile device. (Text messaging is not supported.)
This means, even if someone has guessed or stolen your Splashtop ID and password, he or she will not be able to log into your Splashtop account and access your computers.
Video of Setup Process.
Watch video or see setup instructions below video.
Table of Contents
Setup Instructions
1. Log into your account at https://my.splashtop.com/account_info.
2. There will be a section at the bottom labeled Two-Step Verification. Click the change link to start the setup process

3. A box will pop up that will start the setup process. Click on Get Started to continue.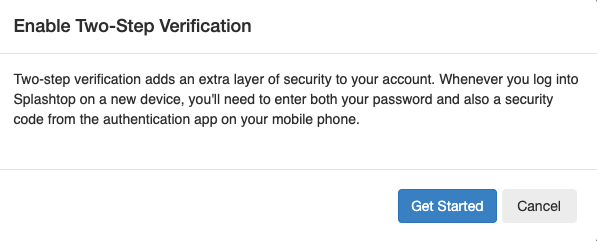 4. The next window states which authenticators we currently support. Please download one of the authenticator apps in the list onto your mobile device from your respective play store. After the app has finished downloading, please click on Next to get the QR code for pairing.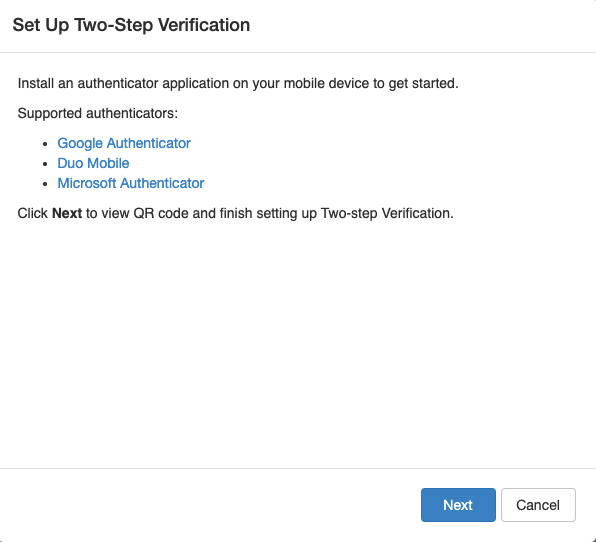 5. After downloading your authenticator app, follow the instructions in the app to pair your account. When pairing an account, you will be given an option to scan the QR code or enter the secret key. Use your phone's camera to scan the QR code on screen, or manually type in the secret key. After scanning, click on Next to go to the next step.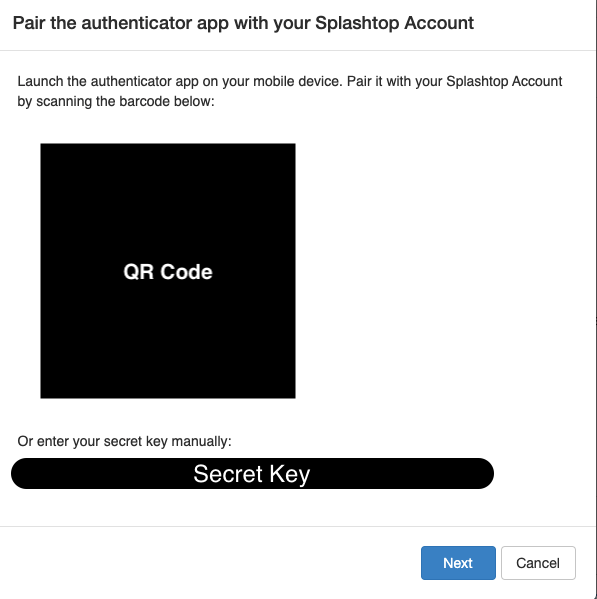 6. When pairing, the account will show up on the authenticator app on your phone, with six digit codes that refresh every 30 seconds.
7. On the next page, please enter a six digit code from the authenticator into the box, and then hit Check to make sure your codes are working. If it has paired successfully, you'll see a green check and you can then hit Next. If you see a red X, either there is a typo, the code has expired, or the pairing process was not successful. Please try entering in another code to test and if that does not work, delete the account from your authenticator app and start from Step 5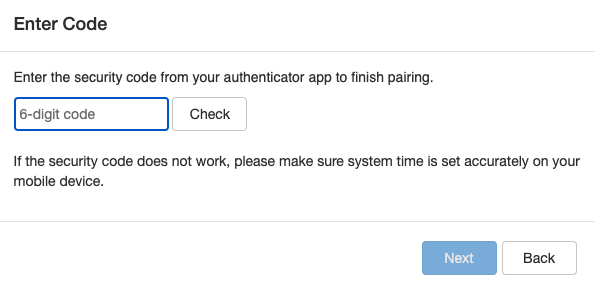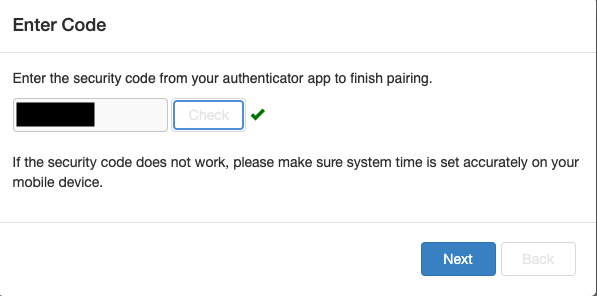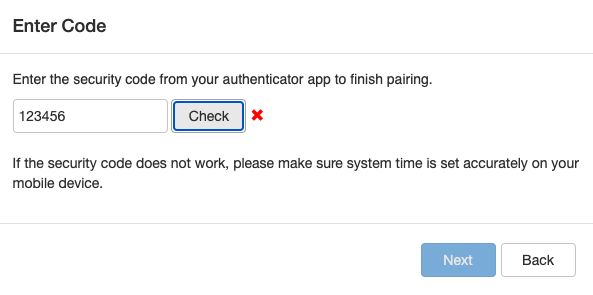 8. On the final page, you will see your 10 recovery codes. Please save the recovery codes in a safe place. If you switch phones and forget to export your authenticator or you lose your phone, you will not be able to log into your account unless you have your recovery codes. After saving, click on the checkbox labeled I have printed or saved these codes.
9. For the backup number, please use a number that can send text messages. If you lose your authenticator, you will need to text our 2FA phone number using the same backup number to get your recovery codes. Enter in the number and hit Check to see if the number is valid. Good options would be your mobile phone, a work mobile phone, or a Google Voice number.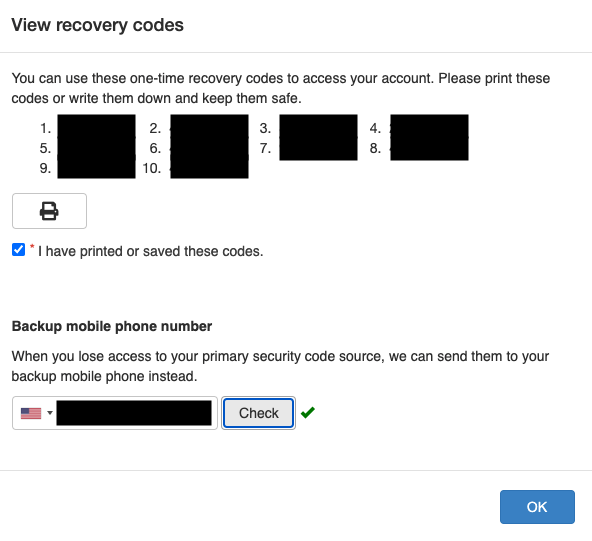 10. Hit OK to finish the setup process. You'll see one more box telling you the process is complete.
Authenticator Setup Instructions
Google Authenticator

1. Click on Get Started to start pairing.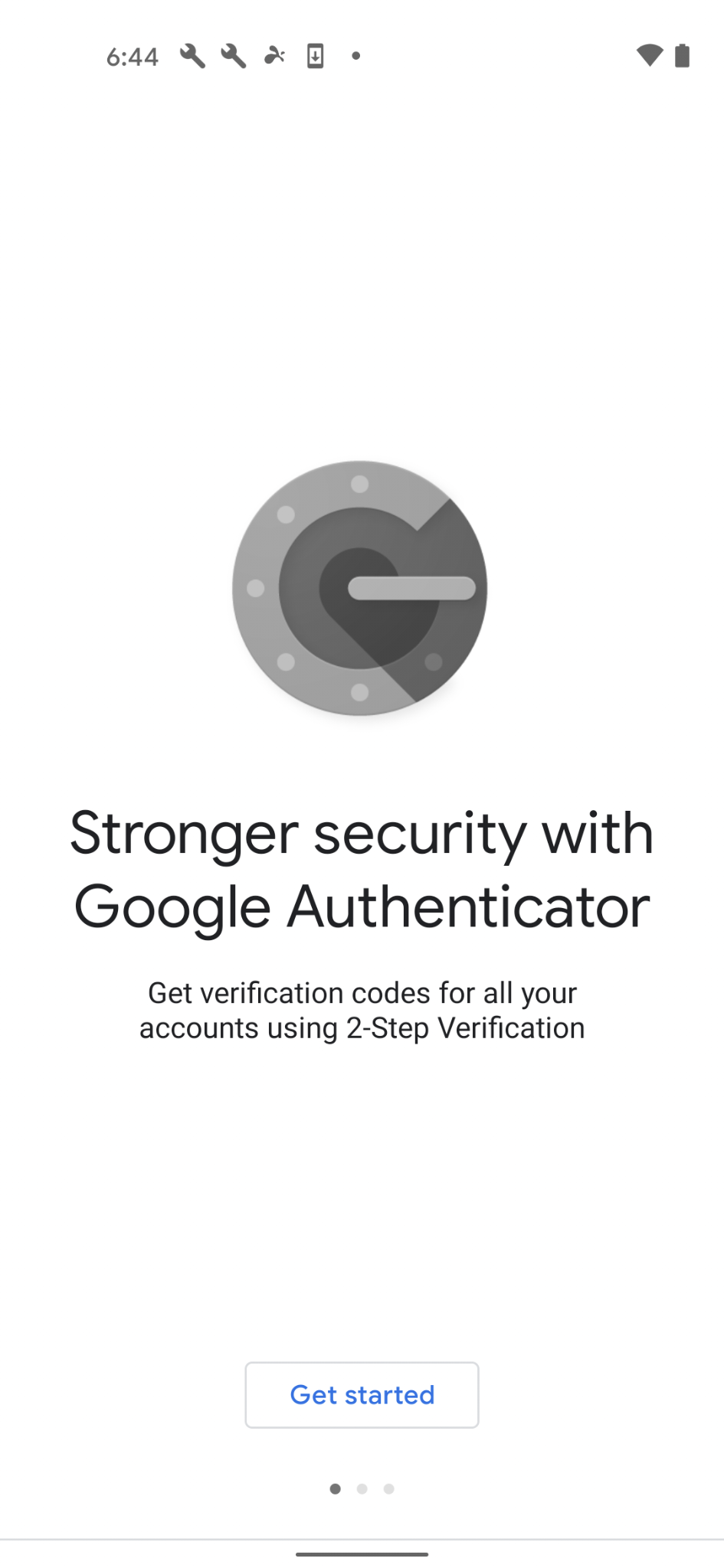 2. Click on Scan a QR Code to scan the QR code on your Splashtop console, or enter in the secret key manually.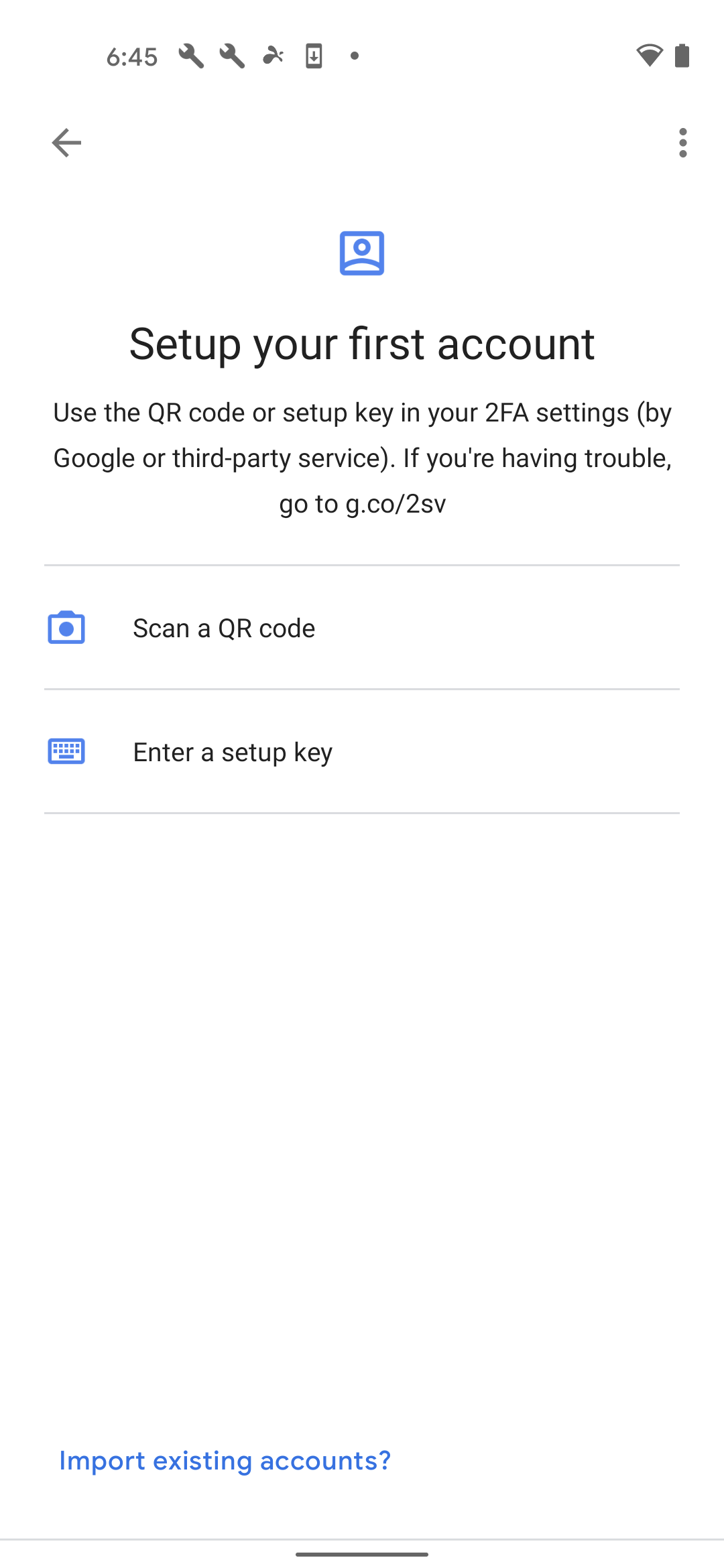 3. After scanning, you'll see the account in your app with the six digit codes.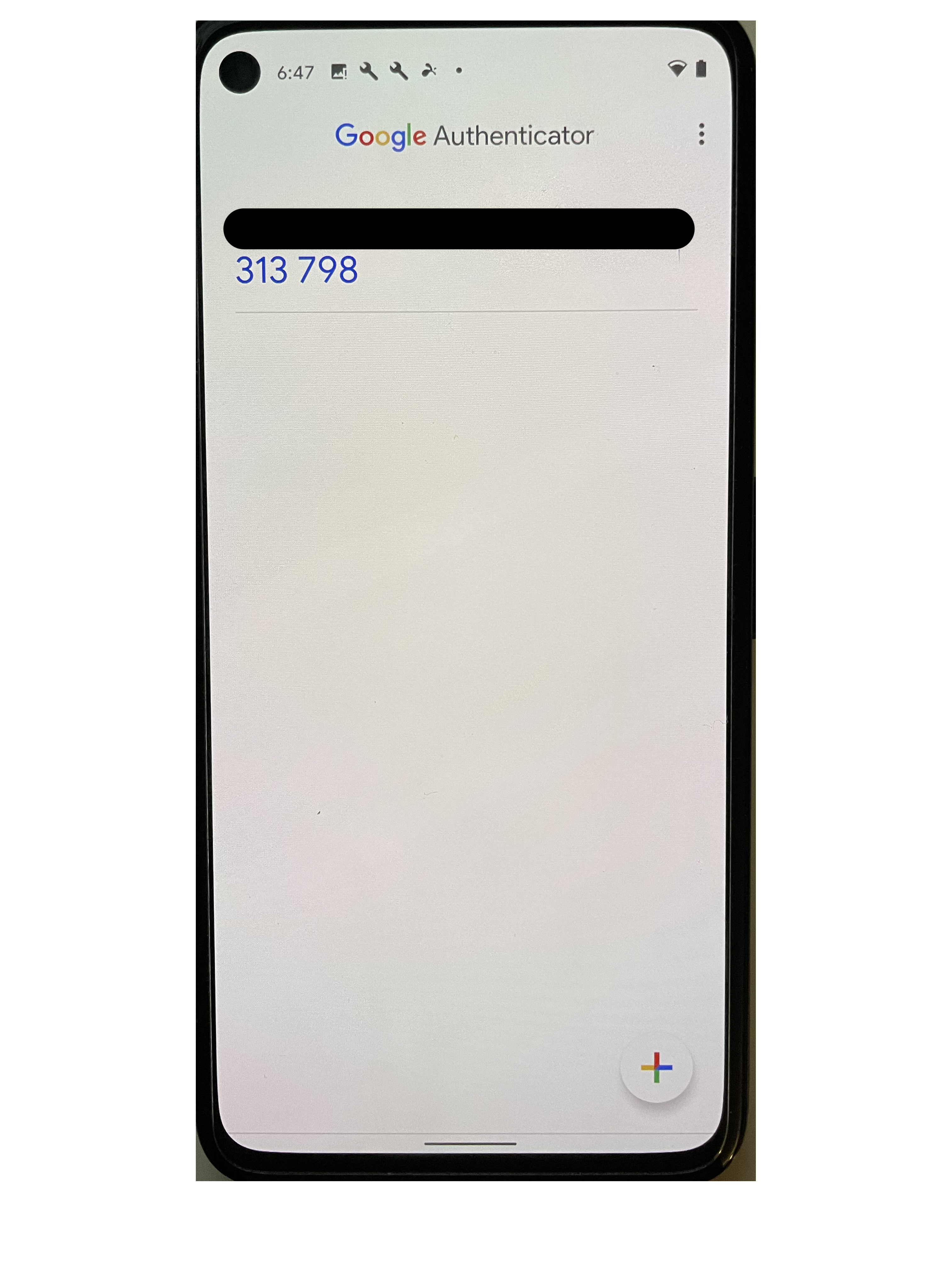 Microsoft Authenticator

1. Click on Scan a QR Code to scan the QR code on your Splashtop console.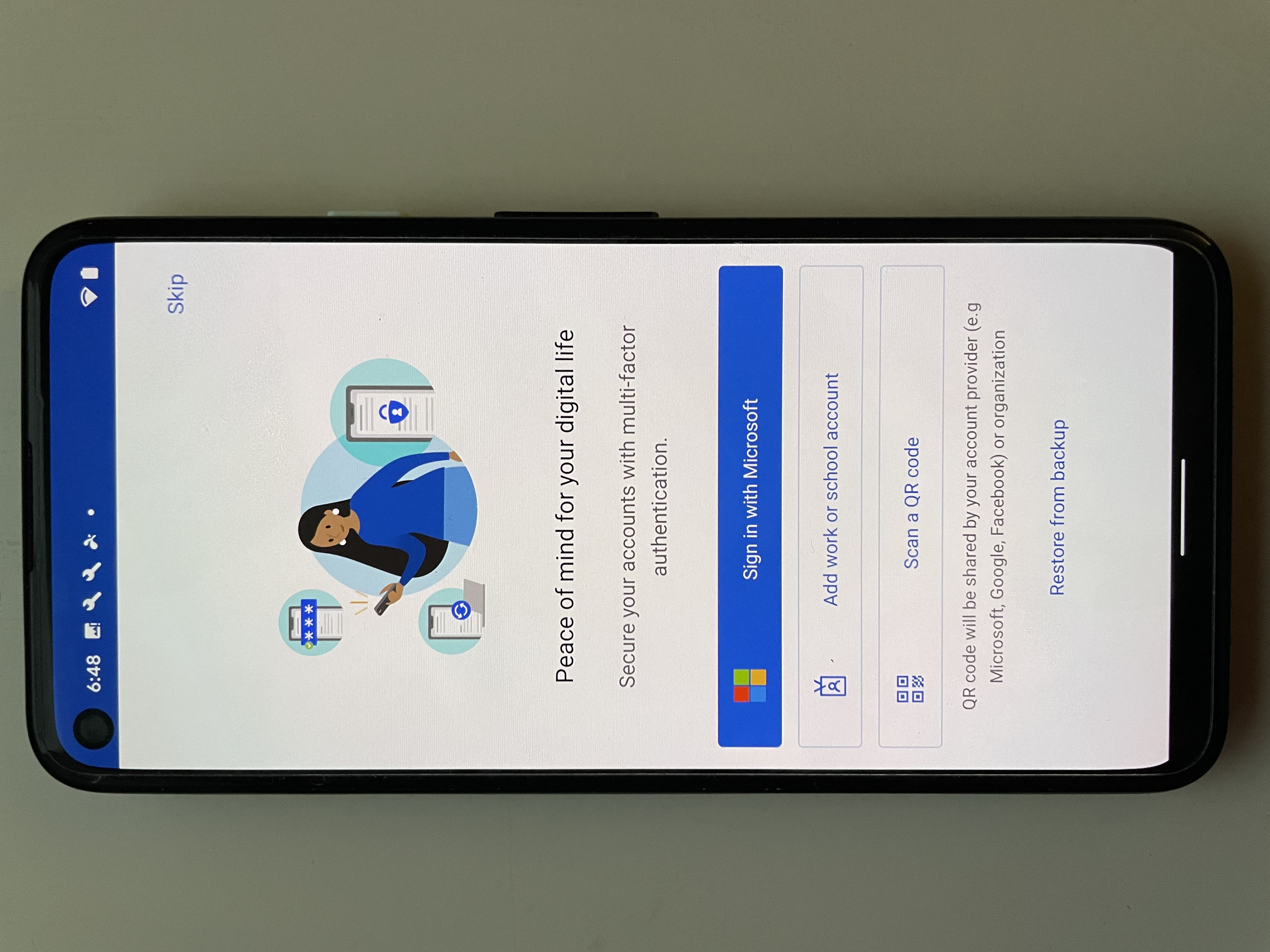 2. After scanning, the codes will show up in your app, shown as "gmail".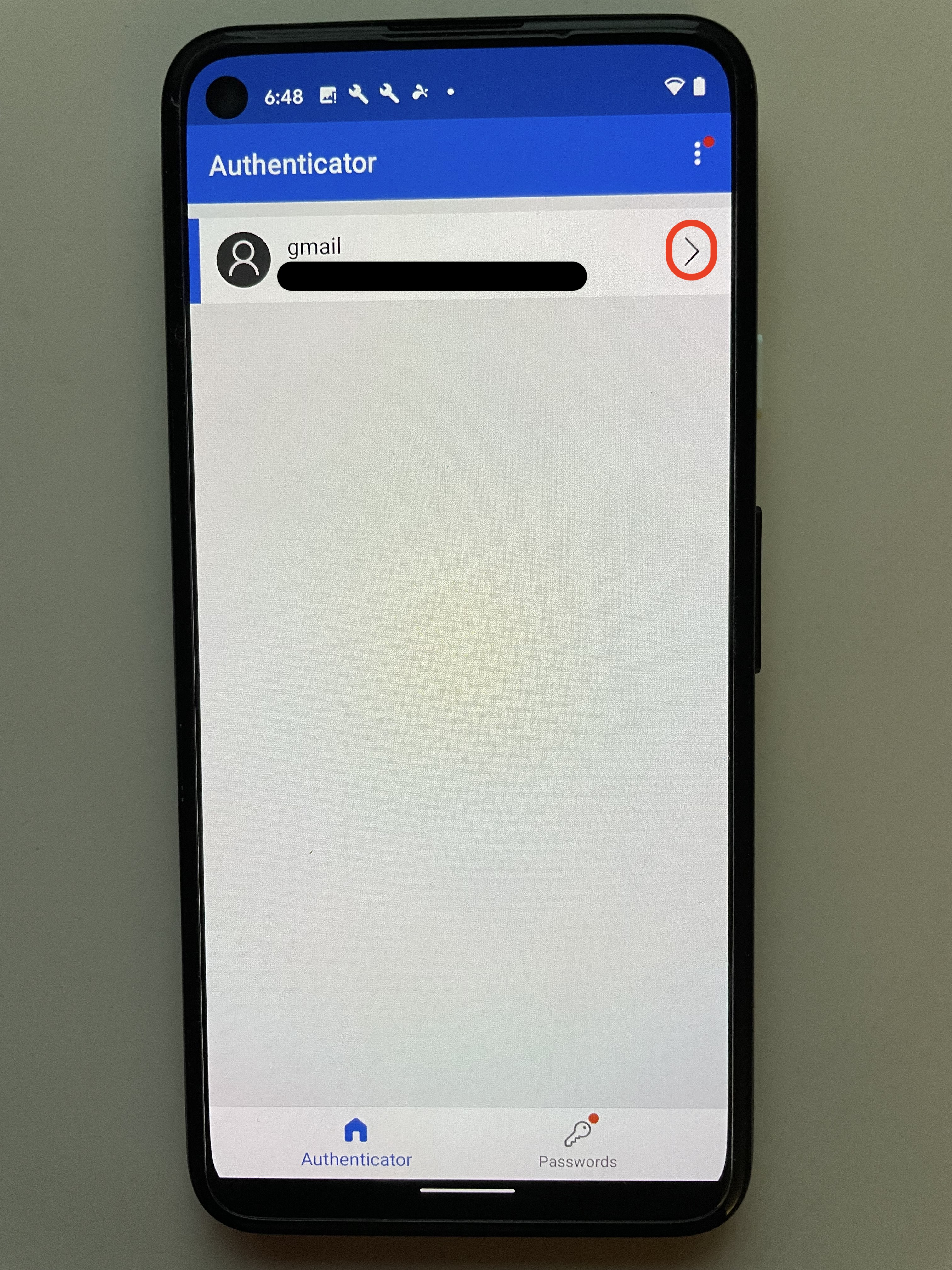 3. Click on the Arrow pointing right to view the account
4. Click on the Settings icon on the top right and change the Account name to Splashtop for more clarity.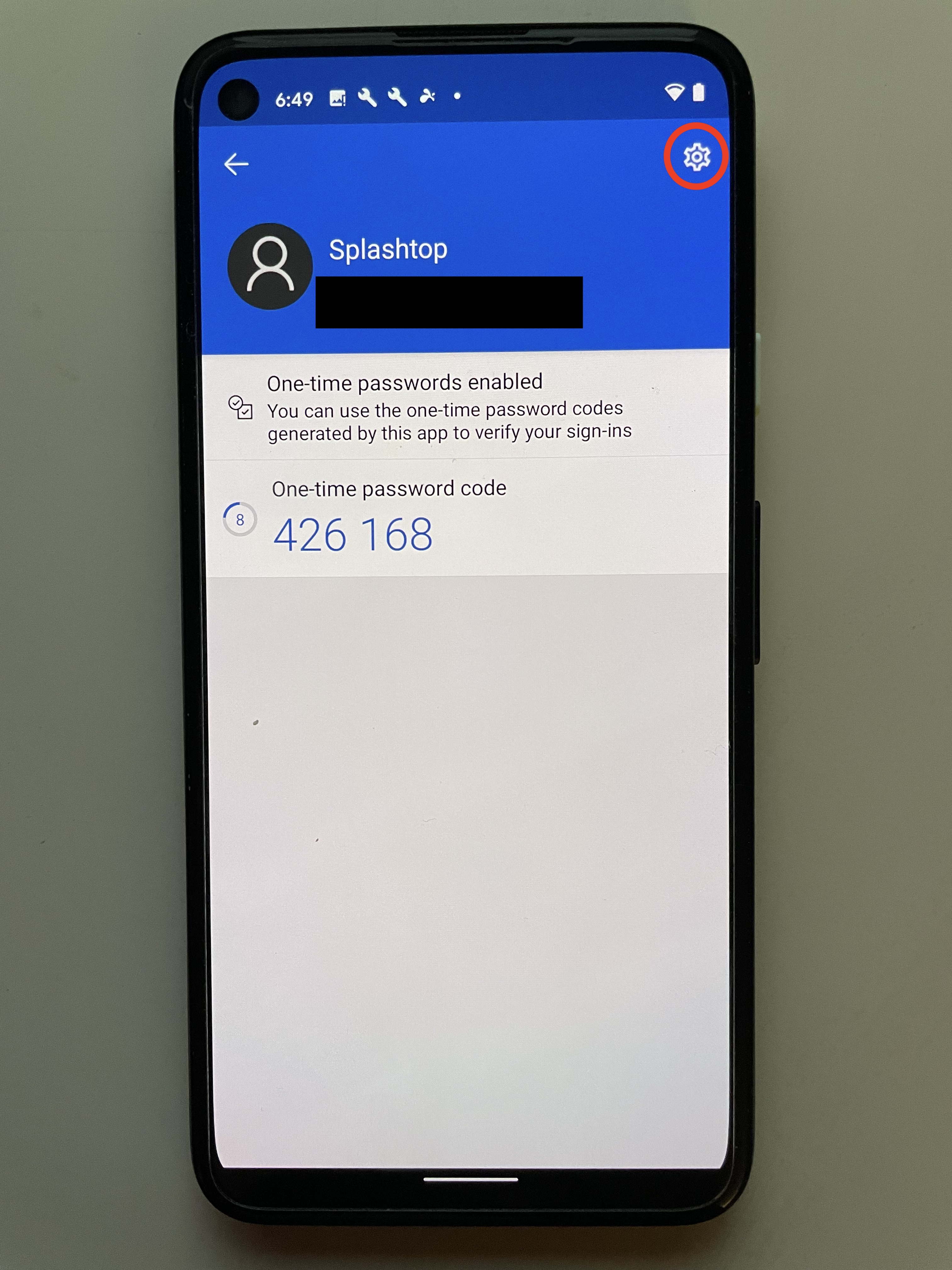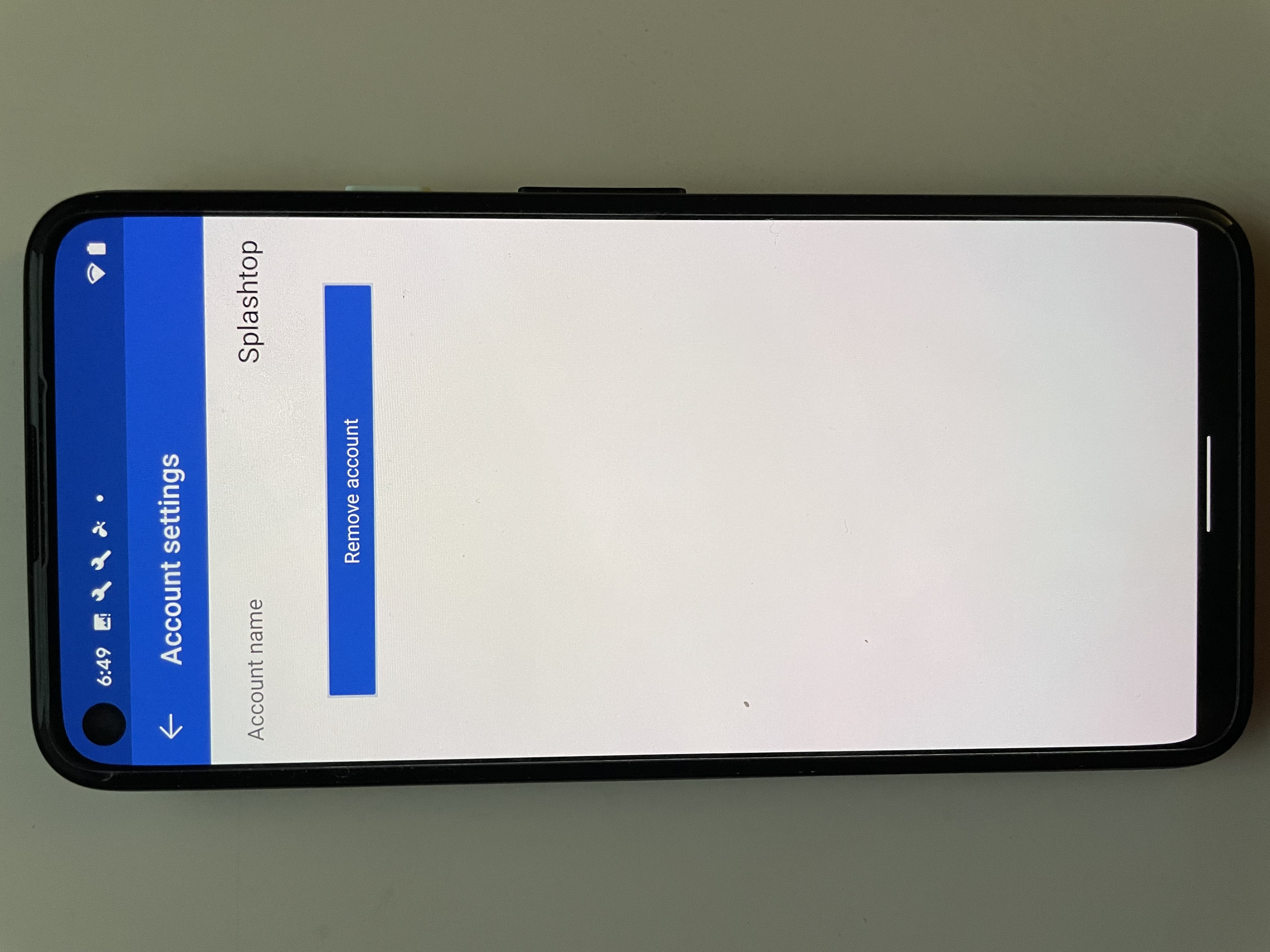 Duo Mobile

1. Click on Get Started to scan the QR code on your Splashtop console.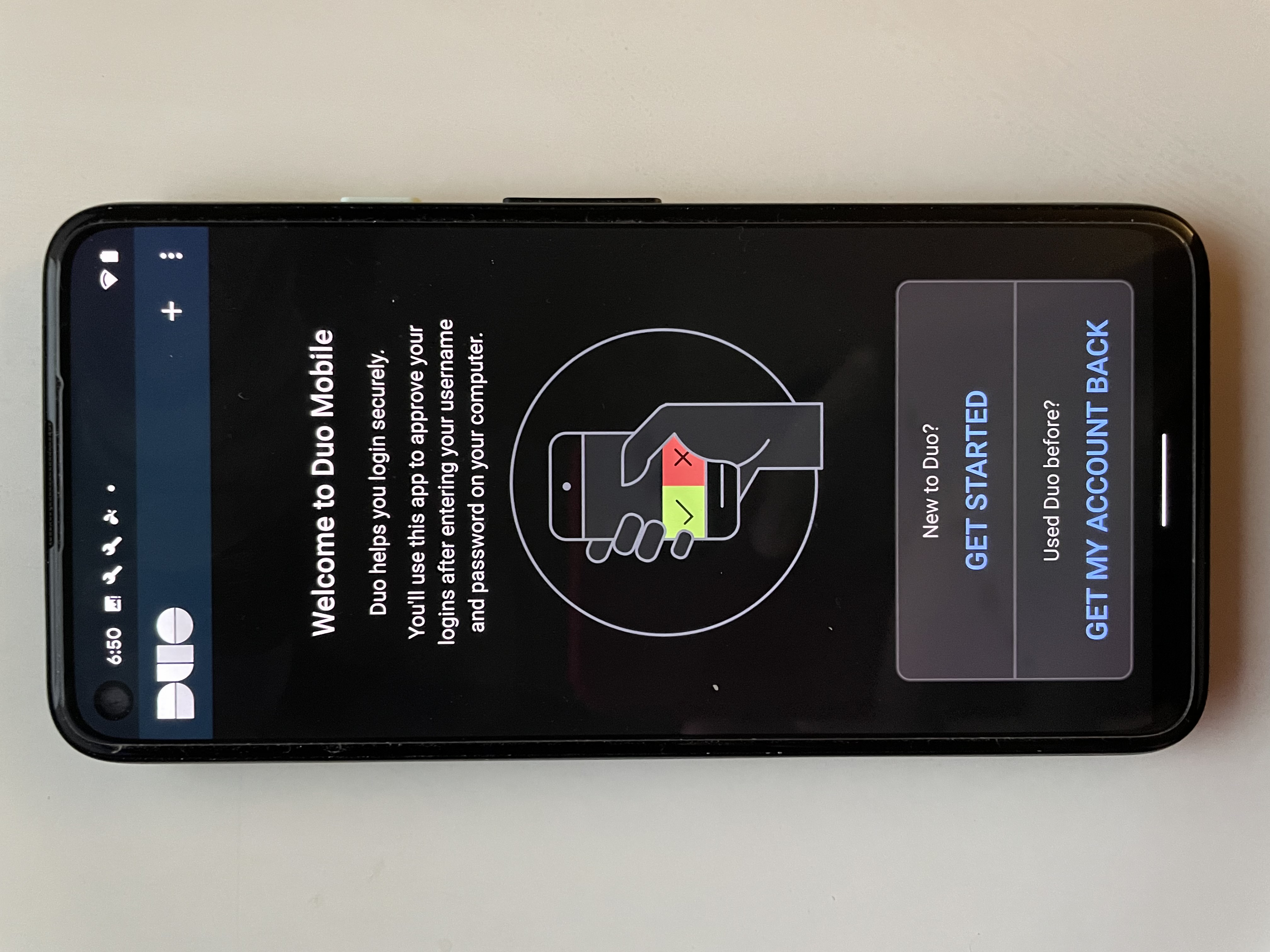 2. After scanning, you'll see the codes show up with your email, listed as Google.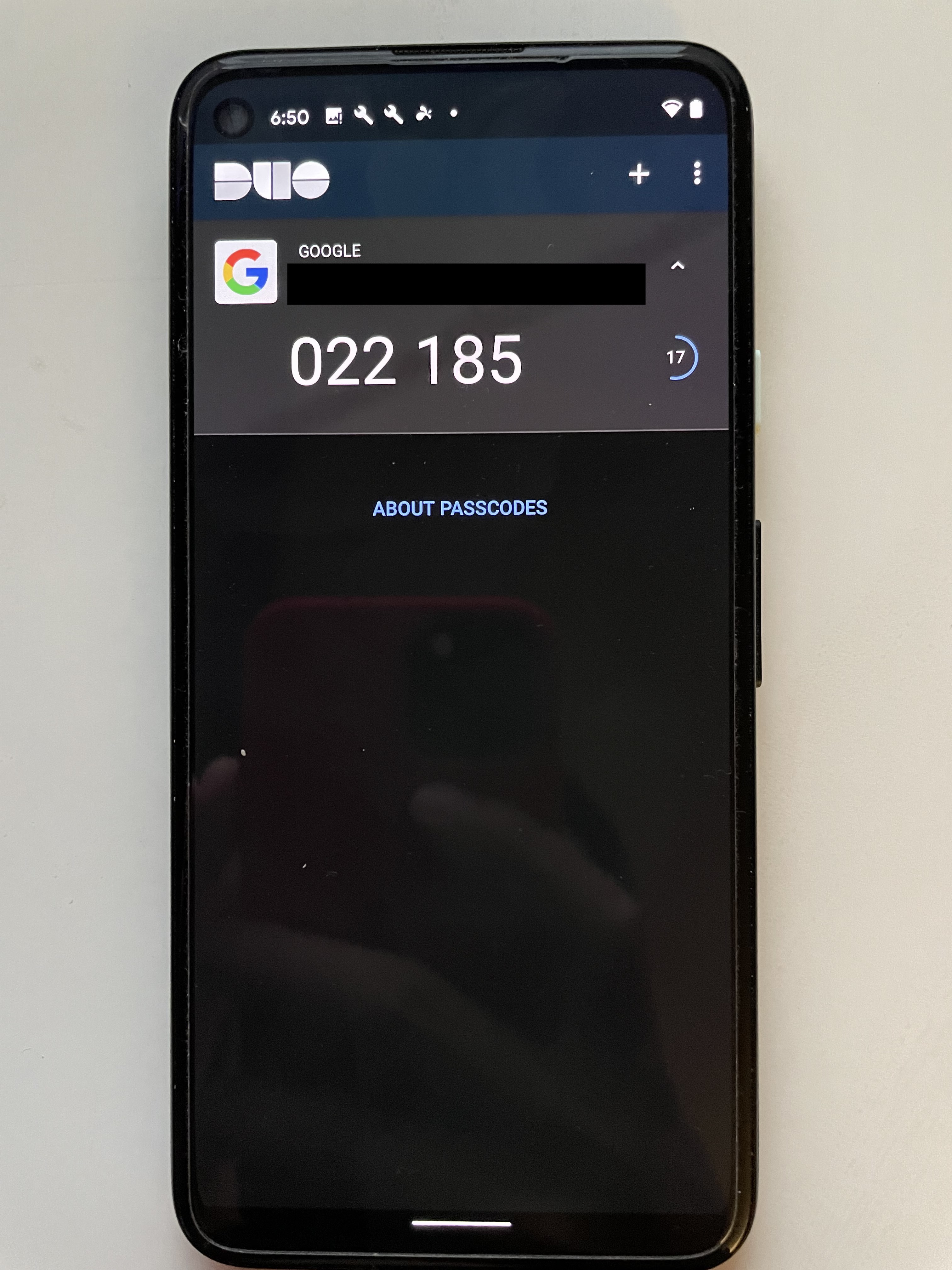 3. Press and hold the account to get a dropdown. Click on Edit Account.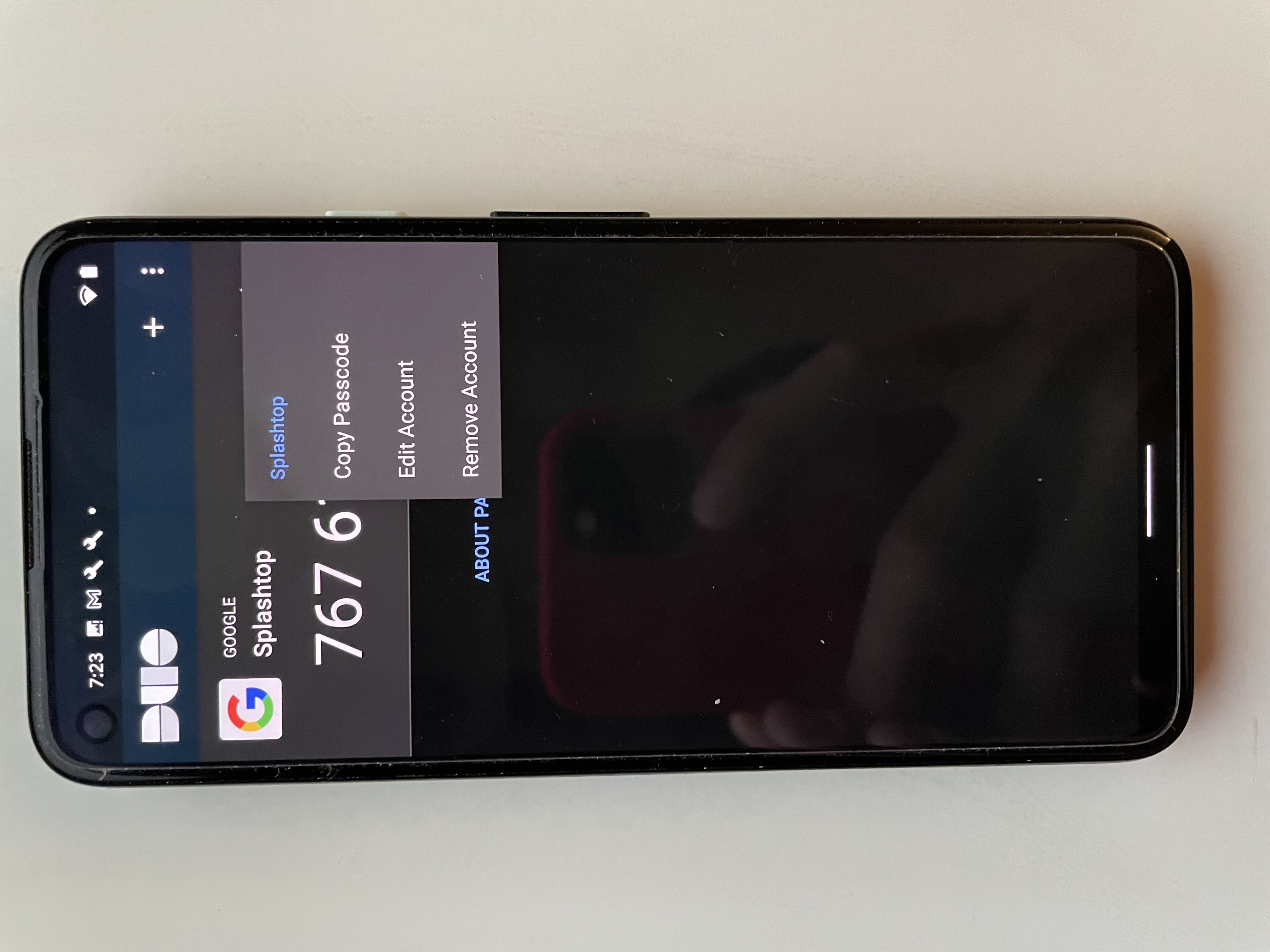 4. You can rename the account to Splashtop for more clarity.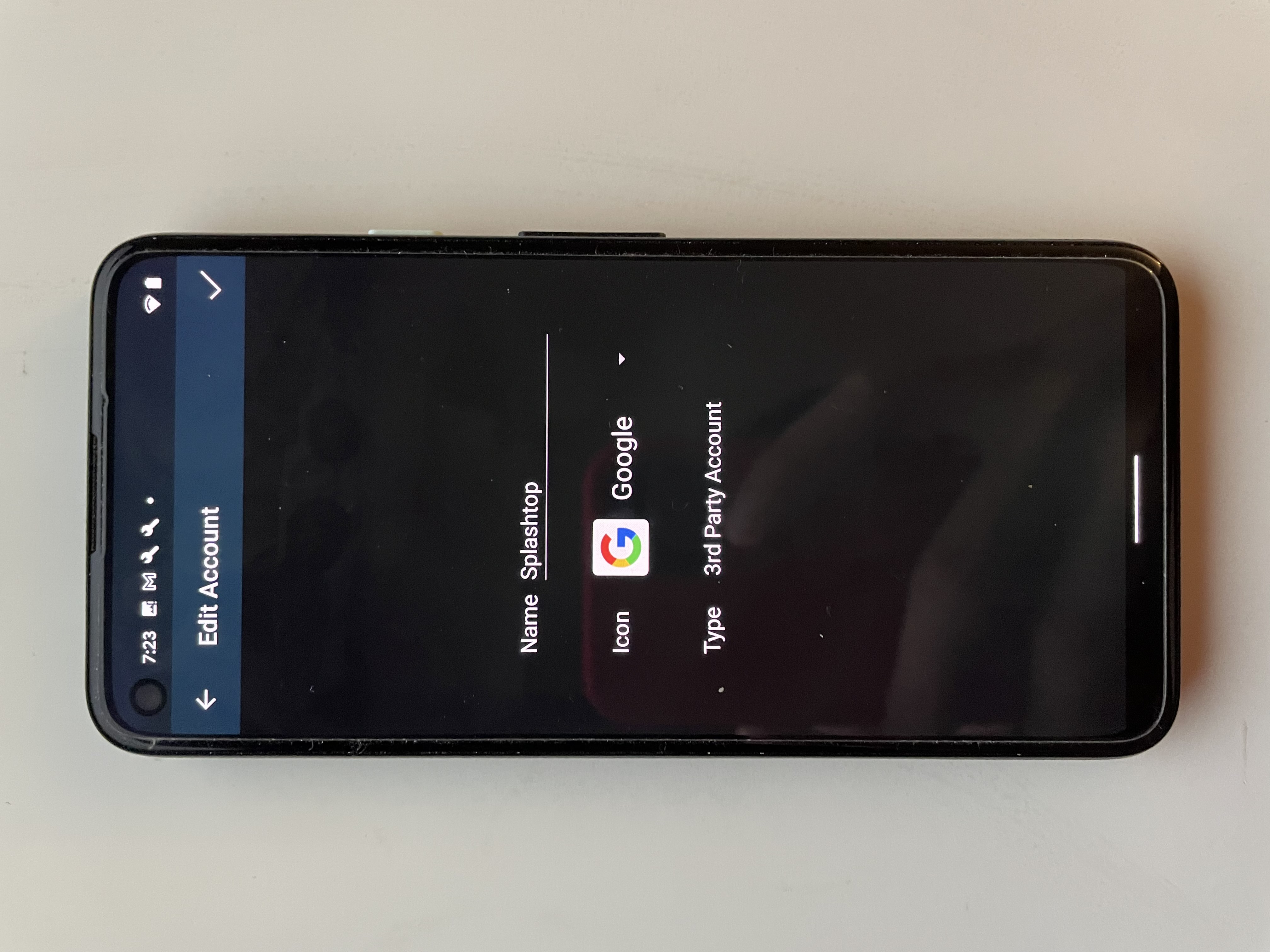 For Team Owners: Enforcing Two-Step Verification
Team owners can require users on the team to use two-step verification.
Log in at my.splashtop.com. Go to Management > Settings. There are two checkboxes in the Management section, one for requiring all admins and one for requiring all members. (Check both boxes to require everyone.)
Once checked, users will be prompted to set up two-step verification the next time they try to log in.
If you would like to enforce only specific users on your team to require two-step verification, this can be done through our Granular Control settings, currently only available with Splashtop Enterprise.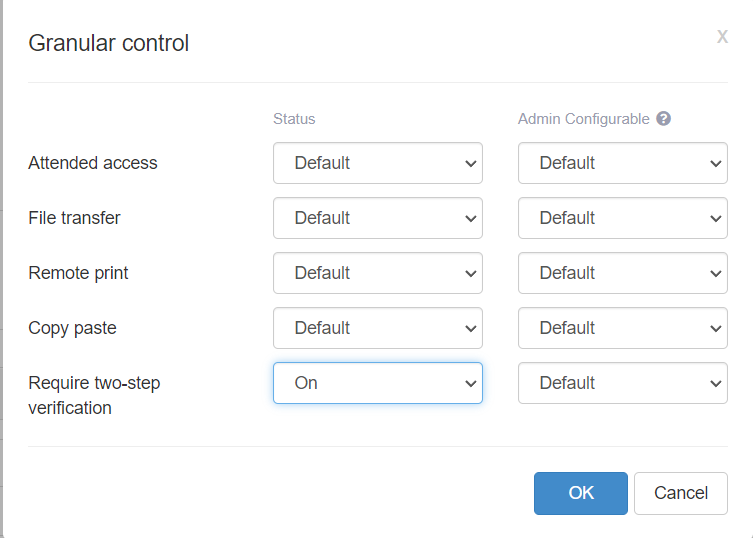 Additional Notes
Two-step verification applies when logging into my.splashtop.com or the Splashtop Business app.
Two-step verification requires the use of an authenticator app. Text messaging is not supported.
If you don't want to have to enter the security code every time on a device, you can check "trust this device" when logging in on that device. You can see (and delete) the list of trusted devices at Account Info.
Enabling two-step verification disables device authentication.
If you keep encountering error when entering the security code from your authenticator app, please make sure system time is accurate on your mobile device:
1. On iOS devices, make sure Settings > General > Date & Time is set to "Set Automatically".
2. On Android devices, please click "Sync now" under authenticator app's Settings > Time correction for codes.