Splashtop Alerts is currently only available in Splashtop Premium Beta and requires v.3.2.2.0 Streamer or higher.
Setting up Premium Alerts
1. Log in to my.splashtop.com and select Management > Alert Profiles.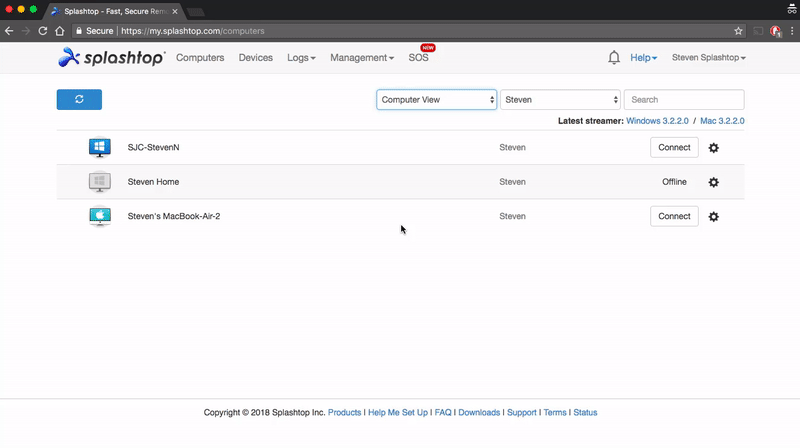 2. Select Create Profile.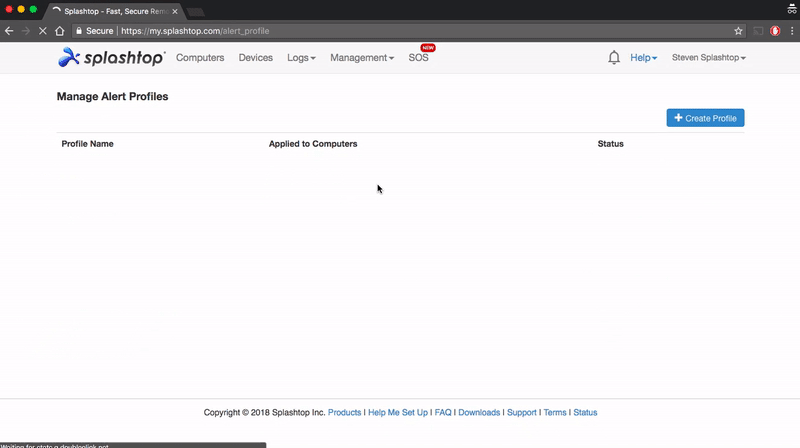 3. Add the Alerts and click Save.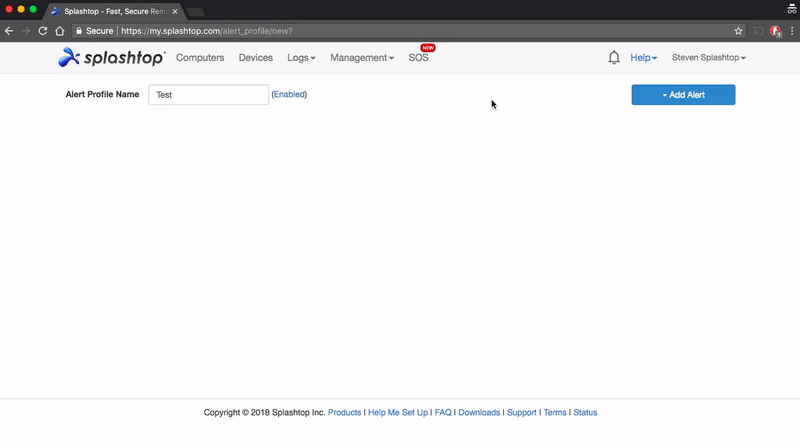 4. Assign computers to each Alert Profile.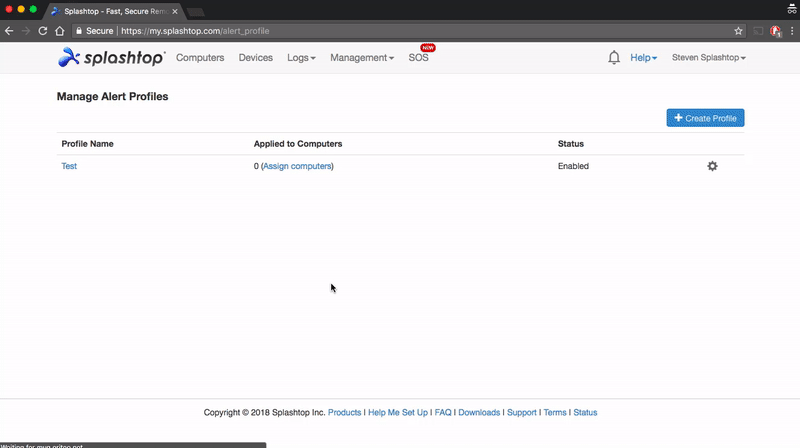 5. Once the computers are selected, click Apply.