Splashtop Premium Updates is currently only available in Splashtop Premium and requires v.3.2.2.0 Streamer or higher.
Setting up Premium Updates
1. Login to my.splashtop.com and select Management > All Computers.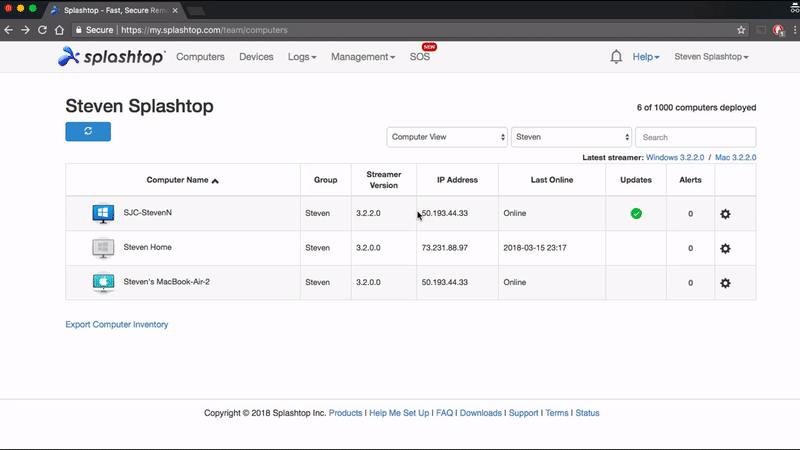 2. Next to the computer name, select the gear icon > Check for Updates.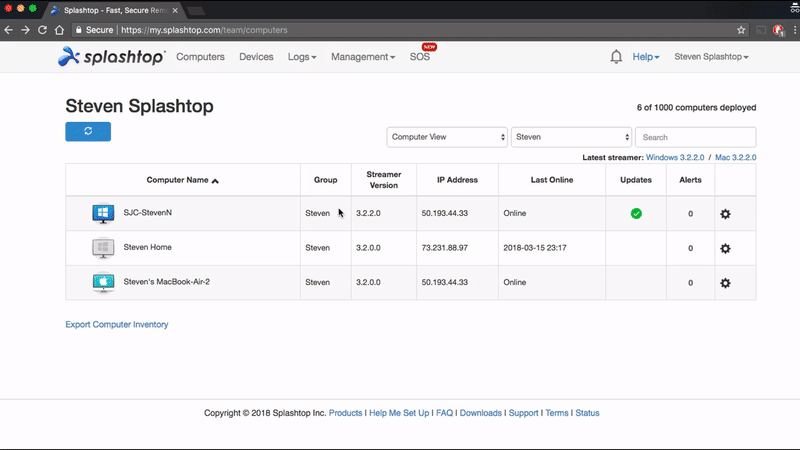 Update Policy Note: Windows 10 and newer versions cannot use the Windows API to set the update policy. To change setting, only the Professional or above version can change the Group Policy to control it.