Setting up Premium System Inventory

1. Log in to my.splashtop.com and select Computers. For the computer you want to check System Inventory for, click the gear icon and select Check Inventory.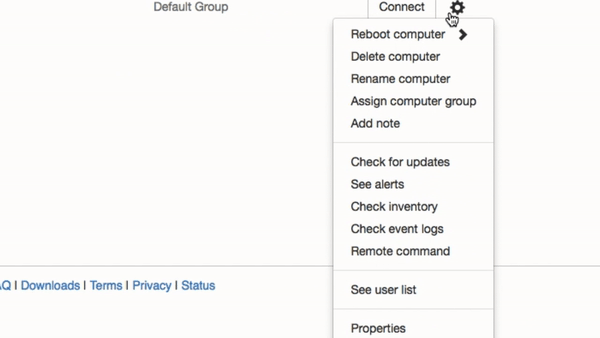 2. Select the date for the snapshot that you'd like to check, then select Apply. In the dropdown menu, you can also select different reports for System Inventory: System, Hardware, and Software.