Setting up Premium System Inventory

1. Log in to my.splashtop.com and select Computers. For the computer you want to check System Inventory for, click the gear icon and select Check Inventory.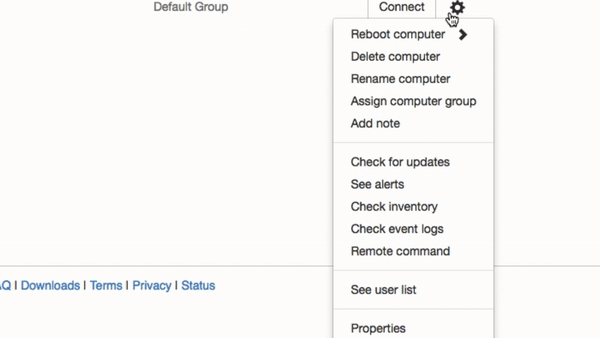 2. Select the date for the snapshot that you'd like to check, then select Apply. In the dropdown menu, you can also select different reports for System Inventory: System, Hardware, and Software.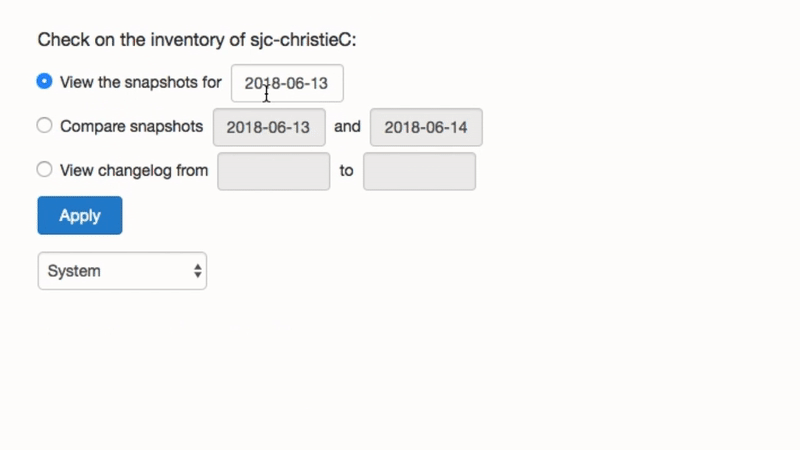 Export Inventory for All Computers
1. Log into my.splashtop.com and select Management -> All Computers.
2. Scroll down to the bottom of the page and click the "Export.." option.


3. Choose which option to export and click Download.

Note- We poll for inventory twice a day, 12 hours apart. If the first poll is successful, we no longer poll for that day. This is scheduled automatically on our backend and is not customizable.