Get Splashtop set up in 3 easy steps:
1. Install the Business App on the devices you want to connect from.
2. Install Streamer on the computers you wish to connect to.
3. Connect from the Business App.
1. Install Business App
1. Navigate to https://www.splashtop.com/app.
2. Run the installer file and follow the steps to install the Splashtop Business application.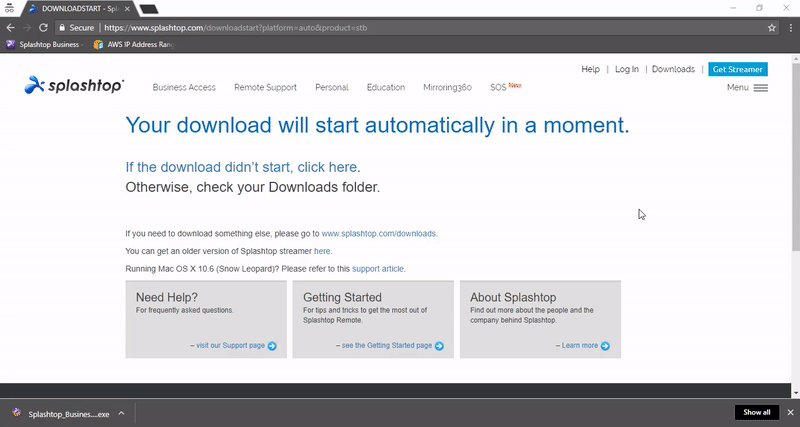 3. Log in using your Splashtop email and password.
a. 1st time login on a device requires authentication, check your email and click on the authentication link
b. If you are having problems receiving the email, check spam/junk folders or enable 2-step authentication.
2. Install Splashtop Streamer
1. Navigate to https://my.splashtop.com and log in.
2. Select
and run the auto-downloaded installer file.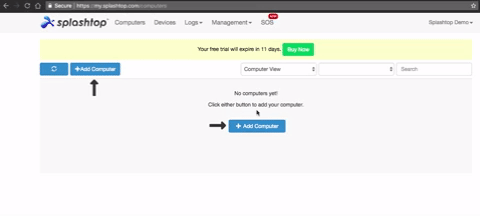 3. Select "Add this computer" if you are currently sitting at the computer you want to add streamer too.
Otherwise select "add different computer" and send the link to the other computer to go to.
3. Connect from the Business App.
1. Log in with your email and password. You should now be able to connect to any computer on your list.