This tutorial is for creating and editing Splashtop Streamer Installer .MSI file.
You will need to install Orca, which is the tool for editing MSI files. (https://docs.microsoft.com/en-us/windows/desktop/msi/platform-sdk-components-for-windows-installer-developers)
Download a fresh Streamer Installer .MSI.
Open MSI file location, right click Streamer, select "Edit with Orca"
Navigate to Property Tab and edit the following:

Edit DCODE value to your deployment code
Add Row with property of "confirm_d" and value of "0"
Add Row with property of "hidewindow" and value of "1".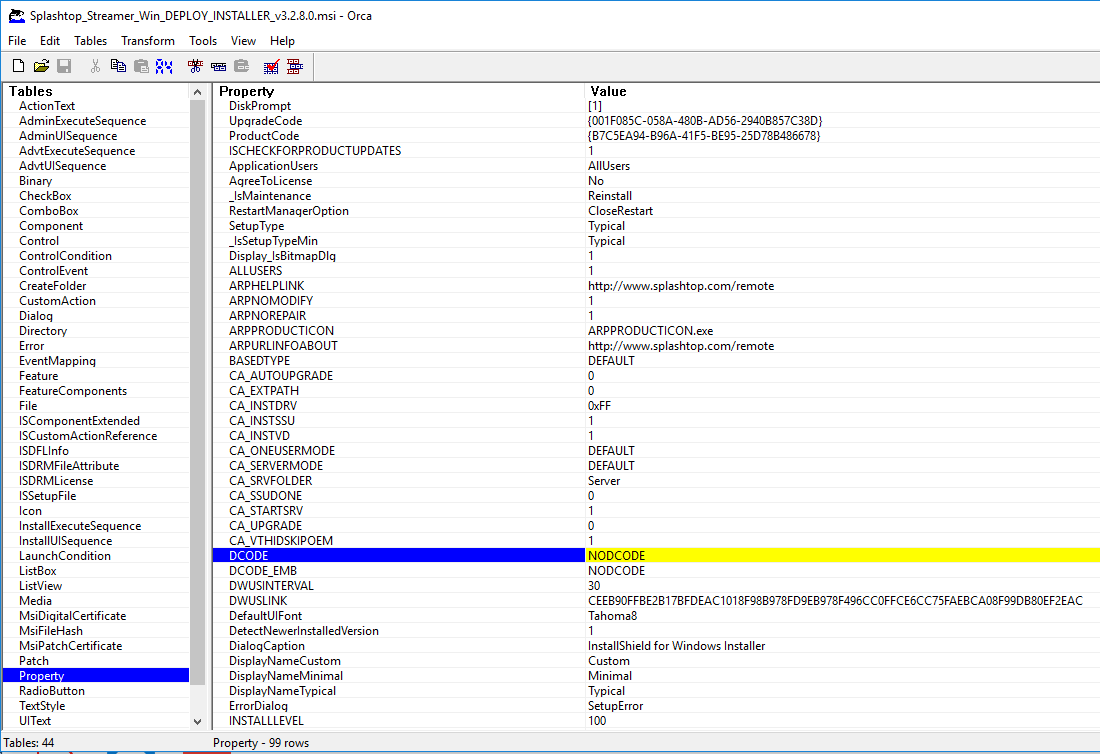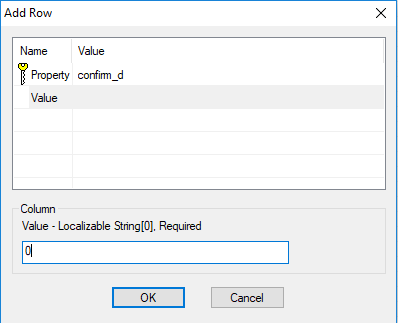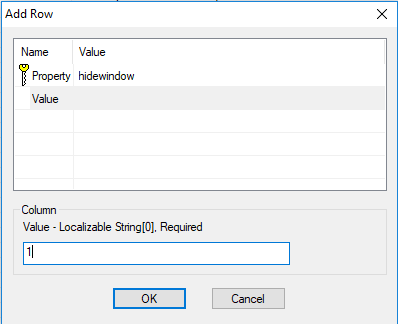 5. Navigate to the Dialog tab and delete all rows.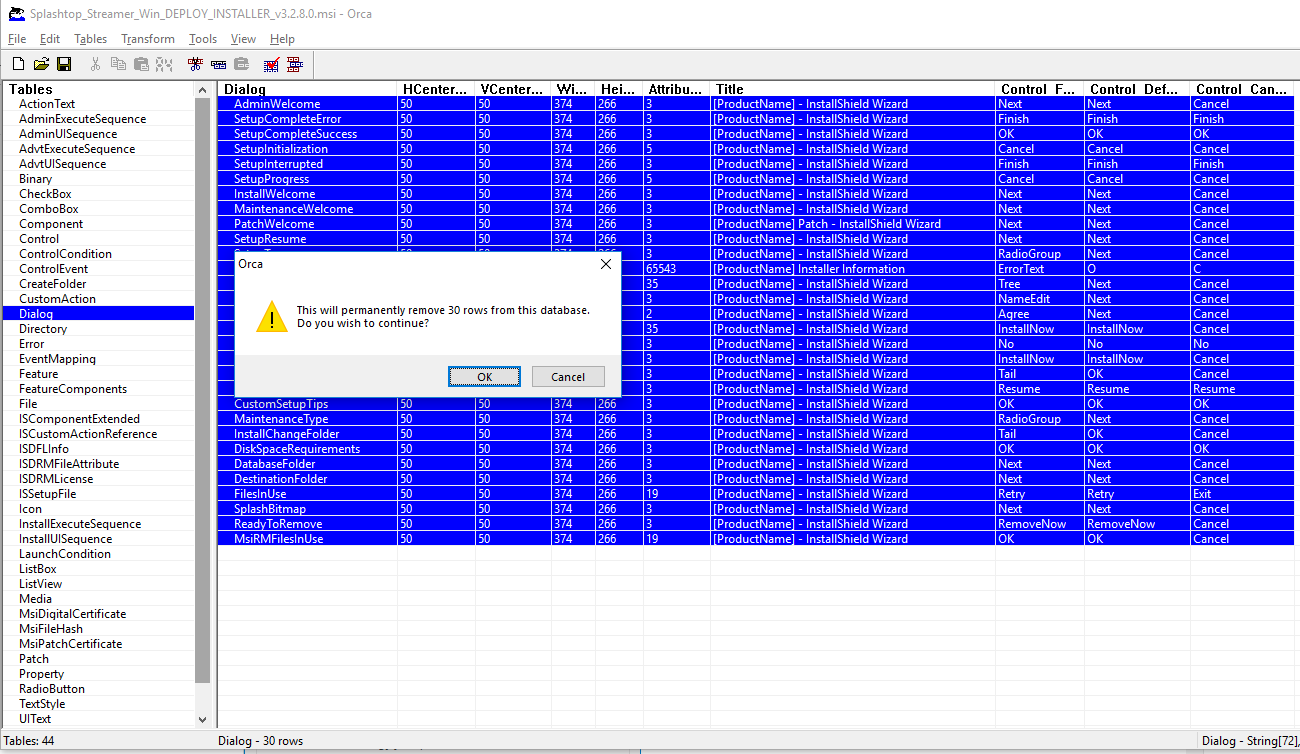 6.  Save file and run .MSI file via Admin level CMD