Splashtop Streamer and Splashtop SOS support remote control Samsung devices. There are 2 ways to remote control a Samsung device. Please read below for the 2 options to enable remote control on Samsung devices.
Option 1: Install the Splashtop add-on app from the Google Play Store
1. Make sure you've updated Splashtop SOS and Splashtop Streamer to the latest version on the Play Store
Splashtop SOS: v1.5.6.0 or up
Splashtop Streamer: v1.5.6.0 or up
2. Make sure your Samsung device is with Knox supported
https://www.samsungknox.com/en/knox-platform/supported-devices
3. Install Splashtop Add-on: Samsung from Play Store
3.1 If your device is with Knox 2.7.1 or up
https://play.google.com/store/apps/details?id=com.splashtop.streamer.addon.knox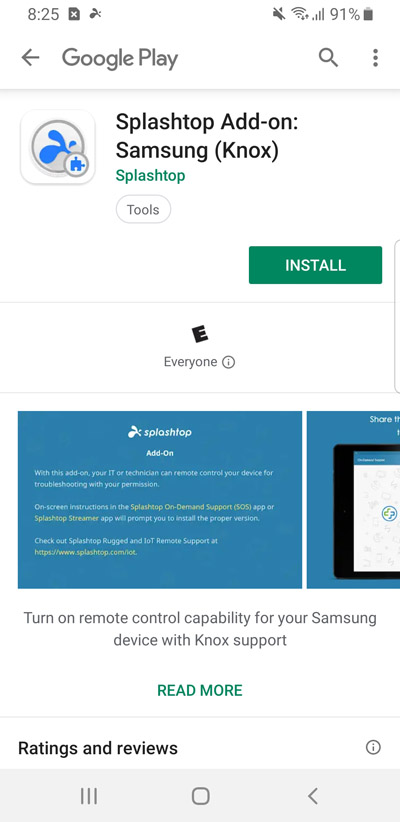 3.2 If your device is with Knox 2.7 or lower
https://play.google.com/store/apps/details?id=com.splashtop.streamer.addon.knox.legacy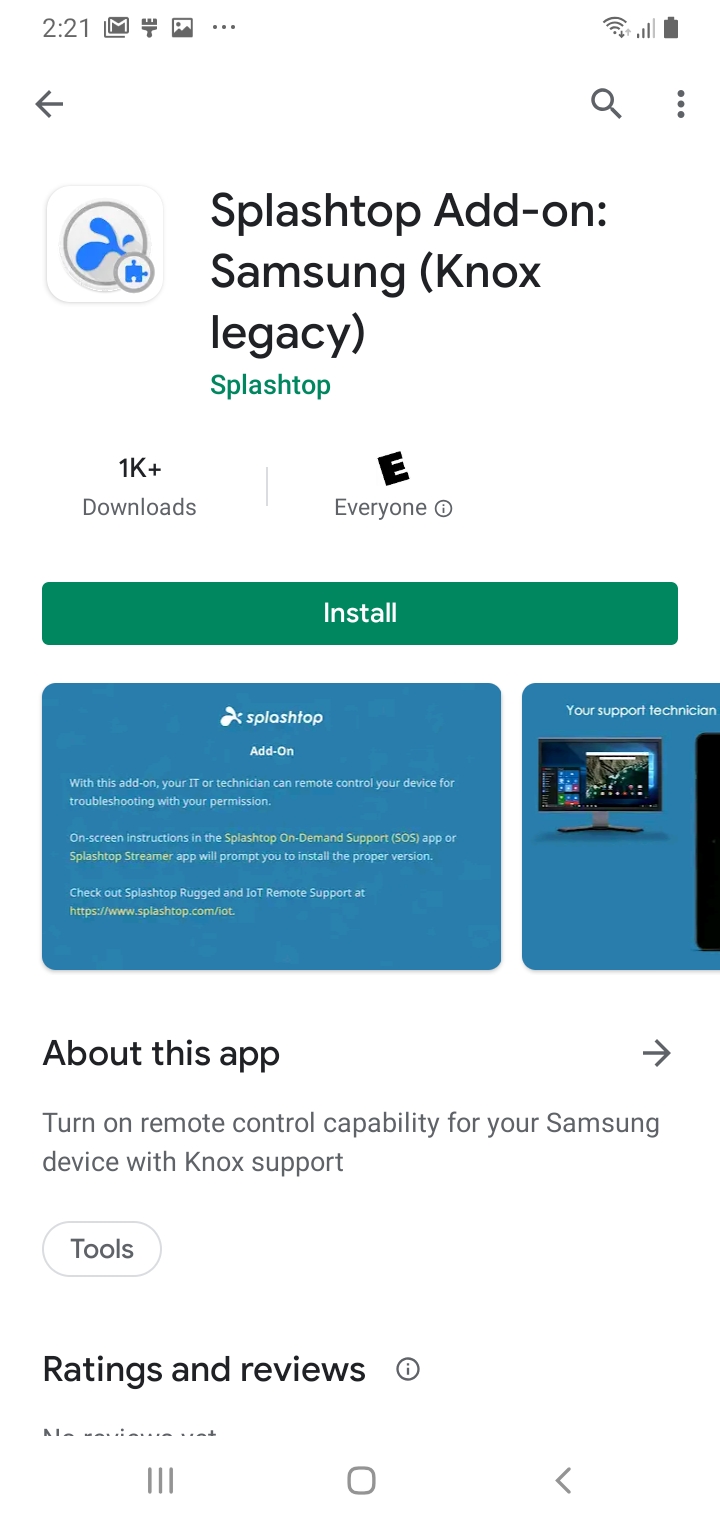 4. From Splashtop SOS or Splashtop Streamer's main screen, tap "CONFIGURE" to configure the add-on, or directly tap Splashtop Add-on: Samsung app to configure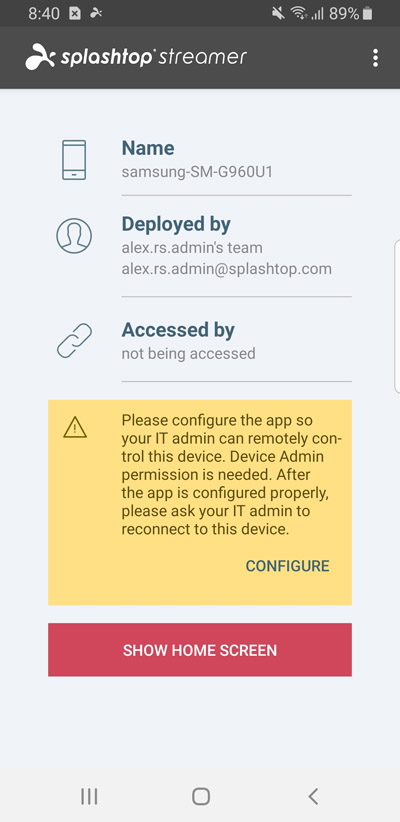 5.Tap GRANT to enable the add-on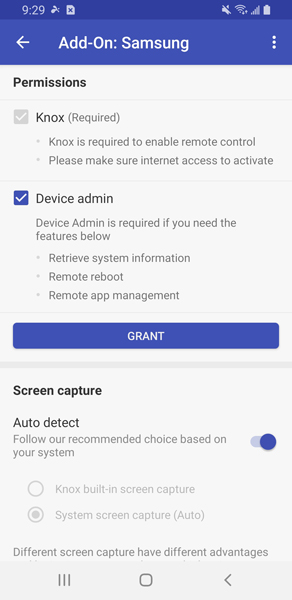 1) Knox permission is mandatory required for remote control to work correctly, depending on whether the device already is provisioned and activated with MDM, it may show Knox KLMS agreement for user to accept
Notice:
Internet access is needed to enable Knox license.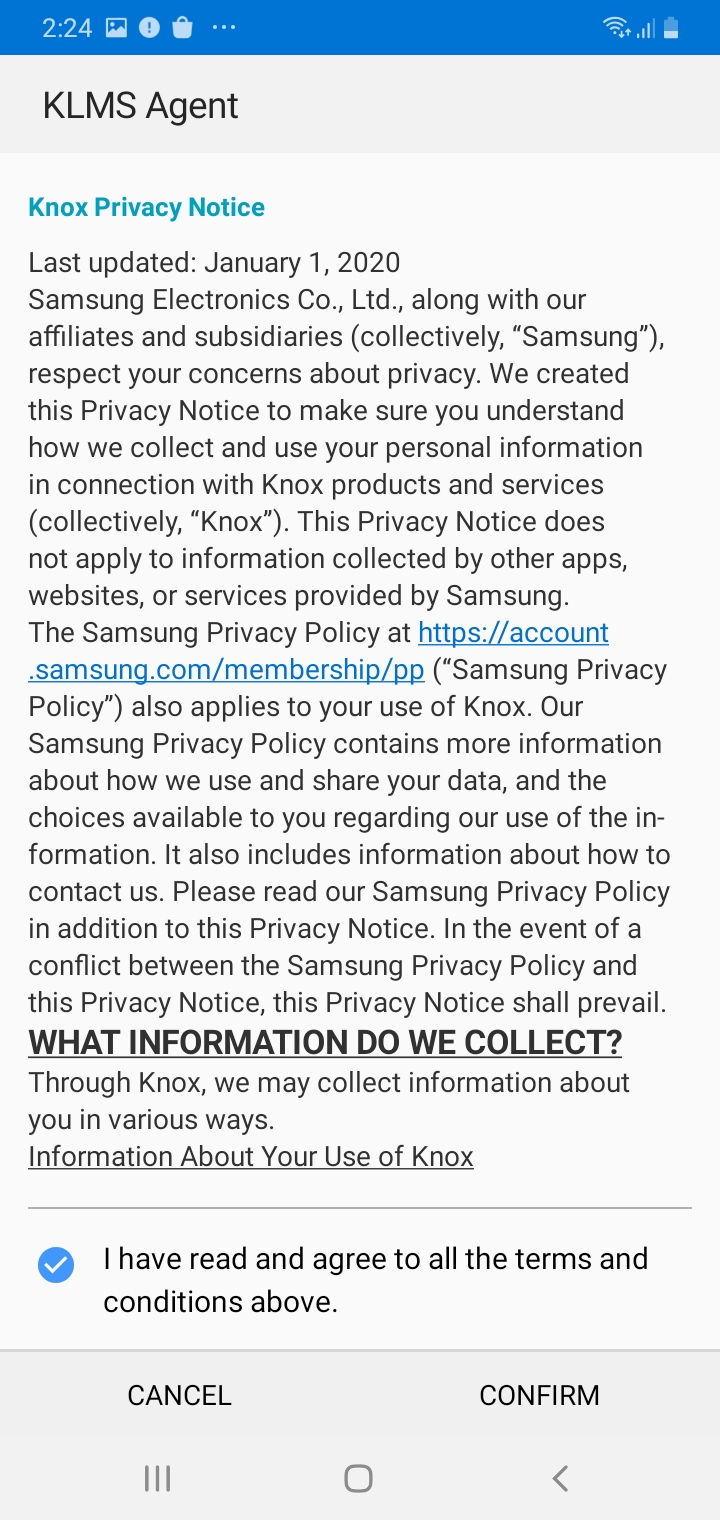 2) Device Admin permission is not mandatory required, but it's highly recommended to be granted to support the following features which is necessary for Splashtop to work properly
Retrieve system information
Remote reboot
Remote app management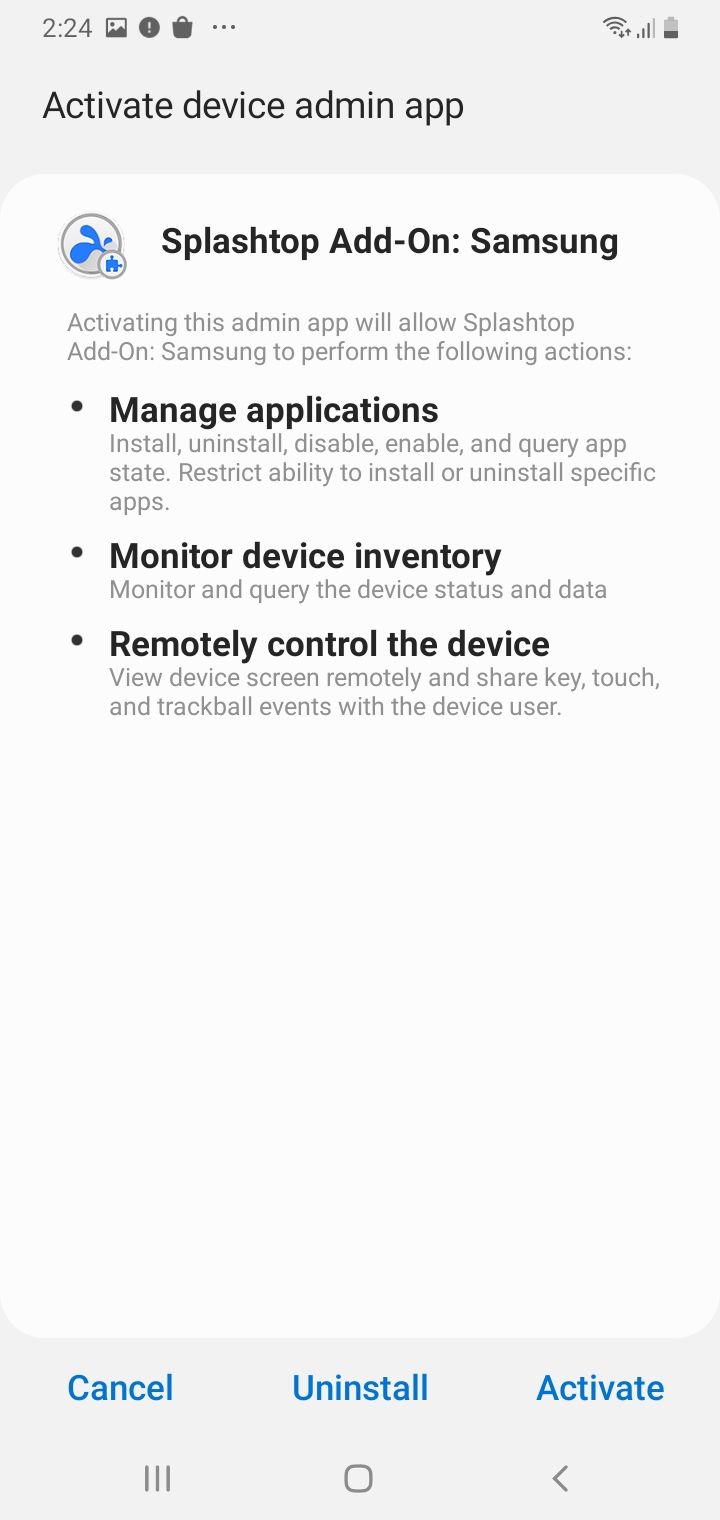 Once you done the permission grant, it looks like the following: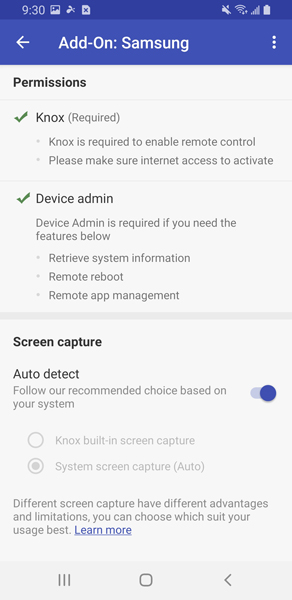 Now it's ready to remote control the Samsung device.
Zero touch enabling of Knox addon
If you need to enable remoting controlling Samsung device through MDM system, there is an App Configuration of the addon for this purpose.
Notice:
Splashtop Add-on: Samsung (Knox) 3.5.9 or up is required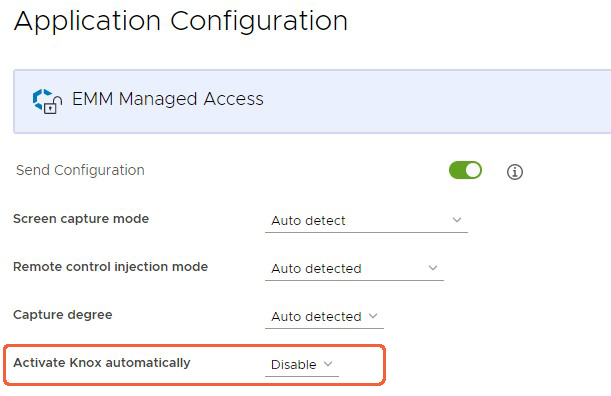 | | | | |
| --- | --- | --- | --- |
| Field | Key | Type | Meaning |
| Activate Knox automatically | MDM_AUTO_KNOX_ENABLE | Bool | True: when Splashtop Streamer binds to the addon, it will try to activate Knox permission automatically, it makes it possible to enable remote control with zero touch on the device. |
Other settings
There are some other settings which may impact remote control behavior, here are helpful articles.
Option 2: Enable remote control by turning on the accessibility service
Prerequisites:
Splashtop Streamer or Splashtop SOS version 3.4.1 and above
Android OS 8.0 and up
Steps:
1. Download Splashtop streamer or Splashtop SOS from the Google Play Store
2. On your Samsung device, go to Settings -> Accessibility -> Installed/downloaded services -> find Splashtop streamer or Splashtop SOS -> ON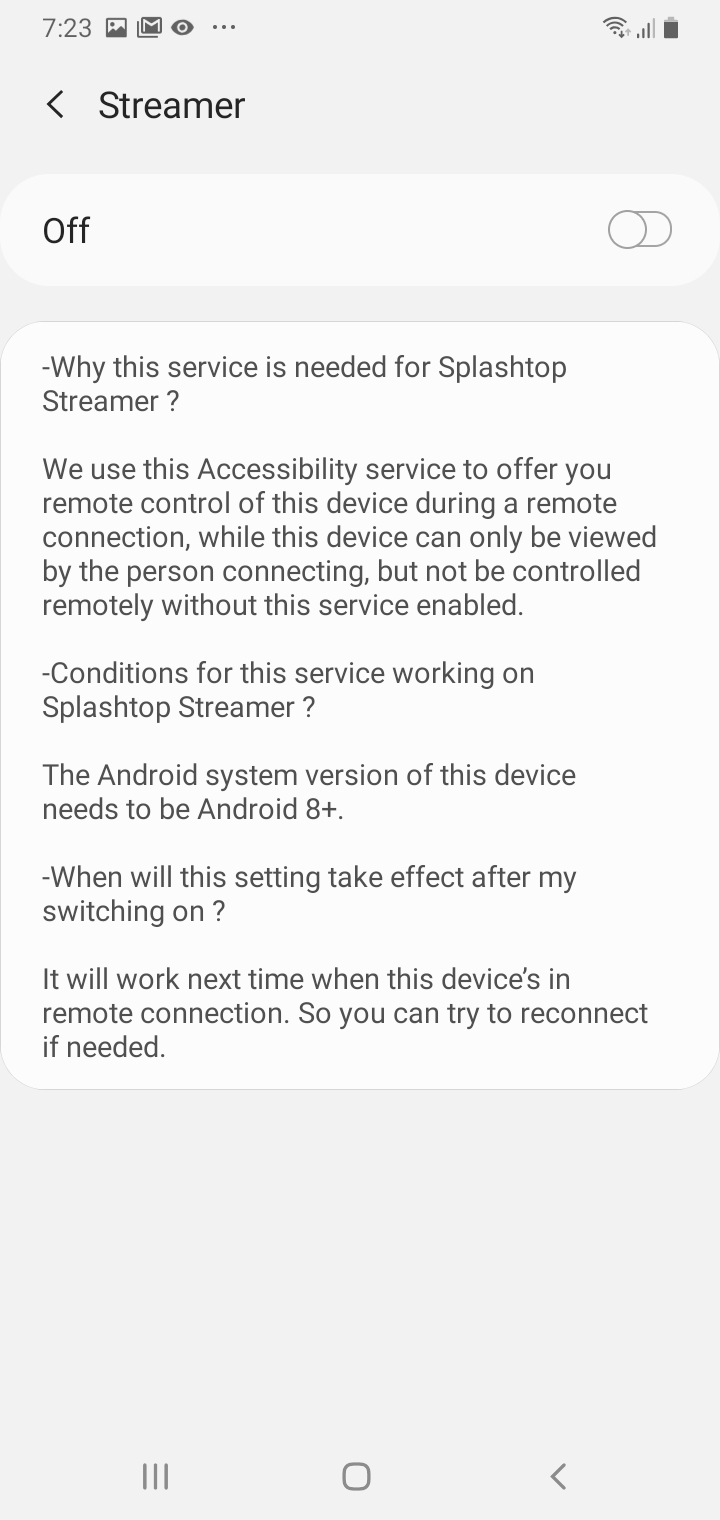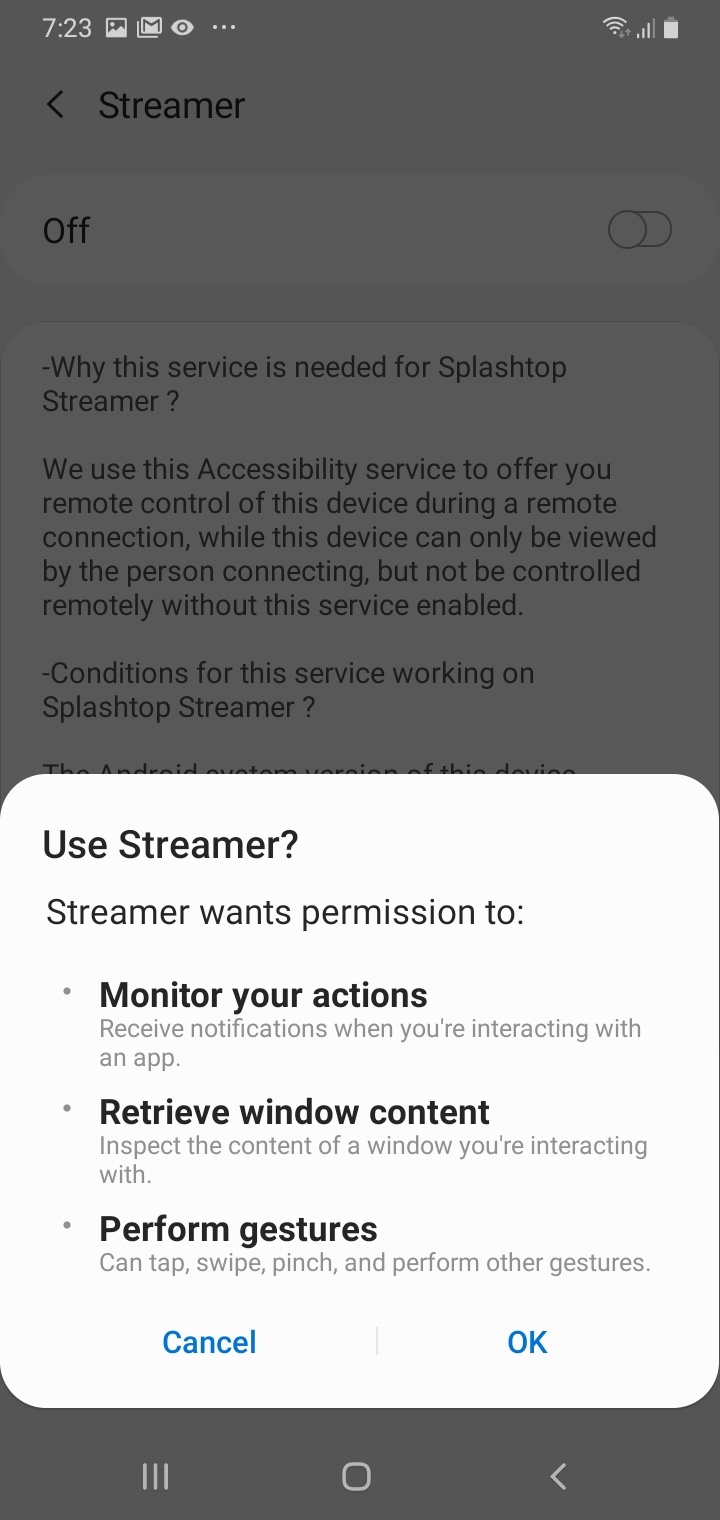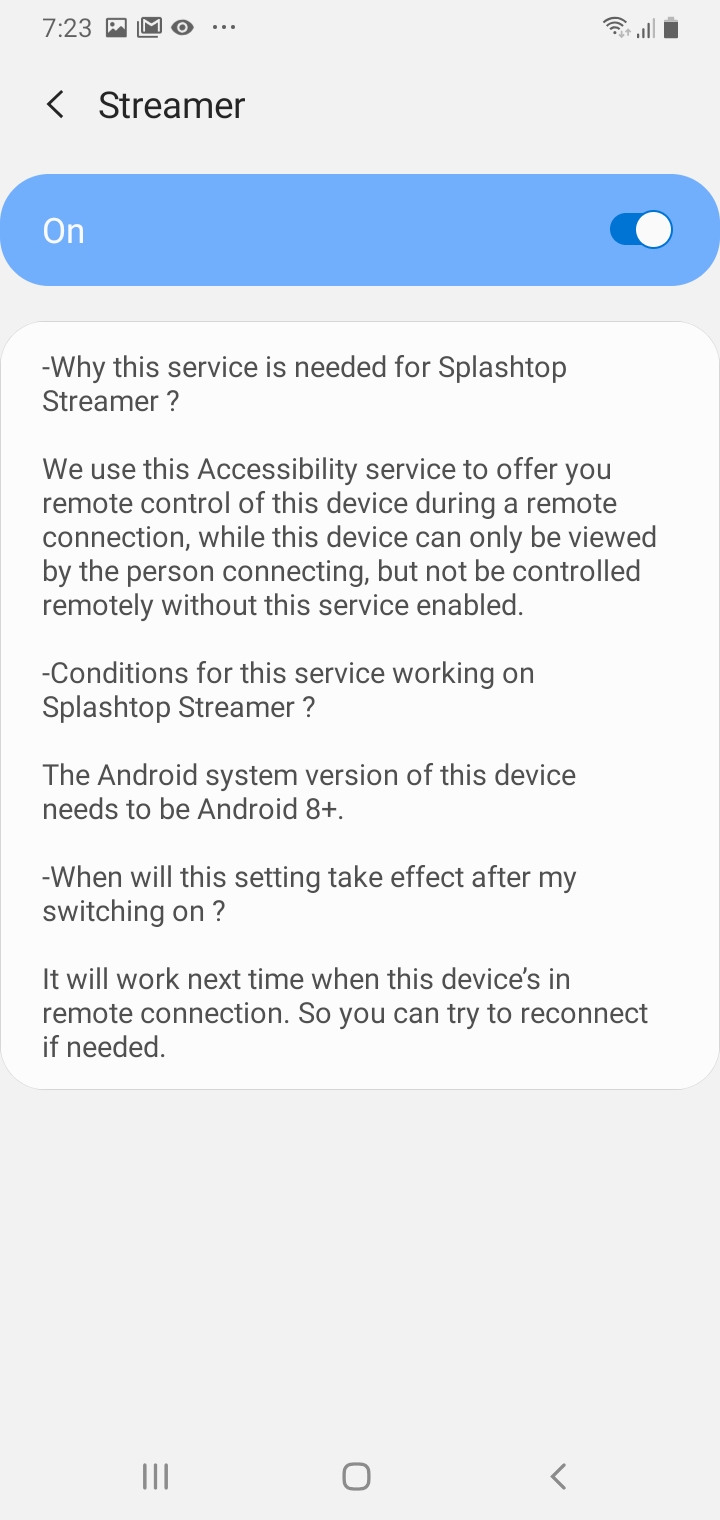 That's it! Now when you remote into the device, you will just need to click Allow to have full control. Refer to what that looks like below: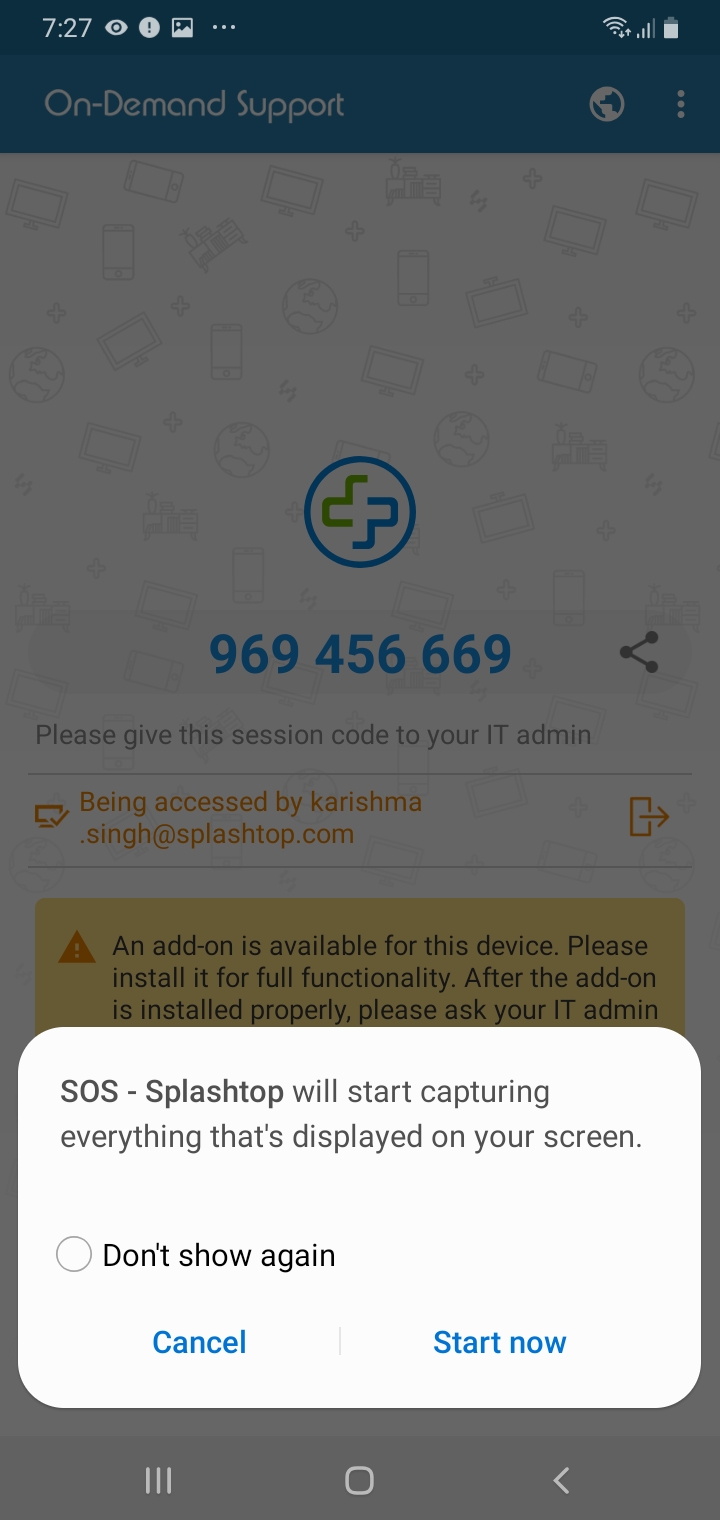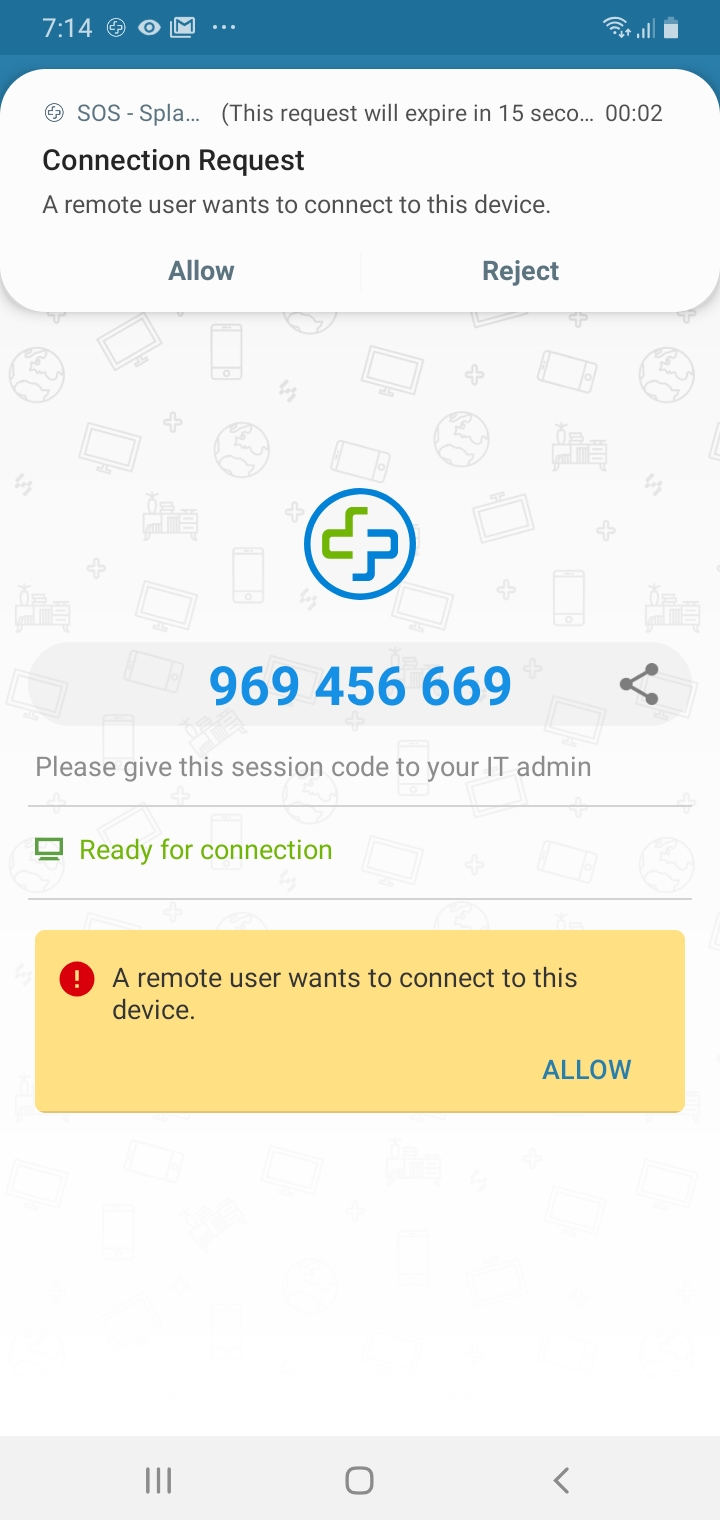 NOTE: For some Android 10 devices, you may need to re-grant accessibility, or agree to pop-up "Exposing sensitive info during casting recording" again, after streamer restarts.
Once you've done the above steps and followed either option, you'll be able to connect to the Samsung device with remote control.