Our portable Business app is ideal when installing programs is not possible, or when using computers in public spaces like internet cafes, libraries, or any public computer. You can also copy the application onto a USB drive to take with you on the go.
It's the same Business app you're used to with a few limitations:
Each time you close the app credentials are cleared, so they must be entered each time you open the application.

Share my desktop is not available.

USB redirection is not available
To use
Download the app. Click to open. That's it!
You can get the latest version from our downloads page
Look for this: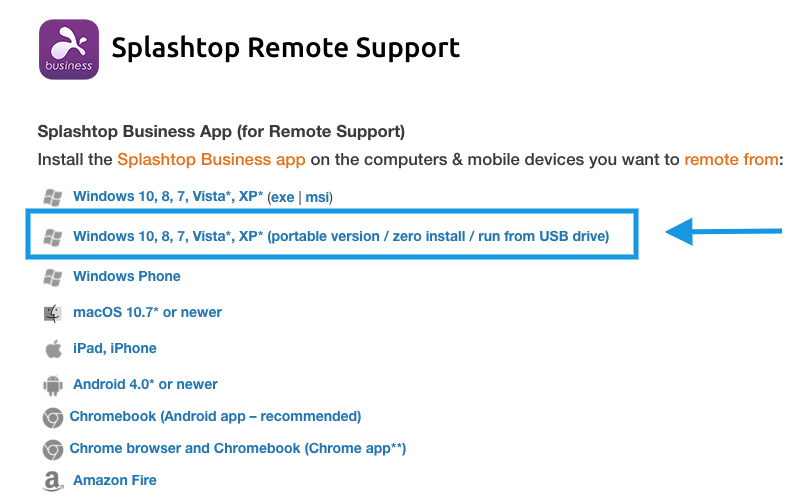 Downloading
After downloading the self-contained application, open your downloads folder and just double click on it to open the business app. You can also copy the application to a USB drive and just open it from there and avoid having to download it.
Pro Tip: Enable 2FA (2 step verification) to avoid new device authentication emails.
Then you don't even have to check email from a public computer either. Which is one less step to accessing your computer remotely. As each time you sign into the business app from a new device it needs to be authenticated. So either by email or 2step verification with your phone.