When you are managing a Splashtop team, you may want to check whether an admin removed a computer from the team. The History logs contain information concerning activity on your Splashtop team, including if a computer was removed. It's important to note that there is also an email notification feature that alerts when a computer was removed from the team (Follow the link to see the alerts/notifications that splashtop supports). Also, it's worth noting Team Owners and Admins will see the logs of everyone in the team. Members will only see their own logs.
Solution
1. Login to my.splashtop.com, then click the Logs tab, then click the History button.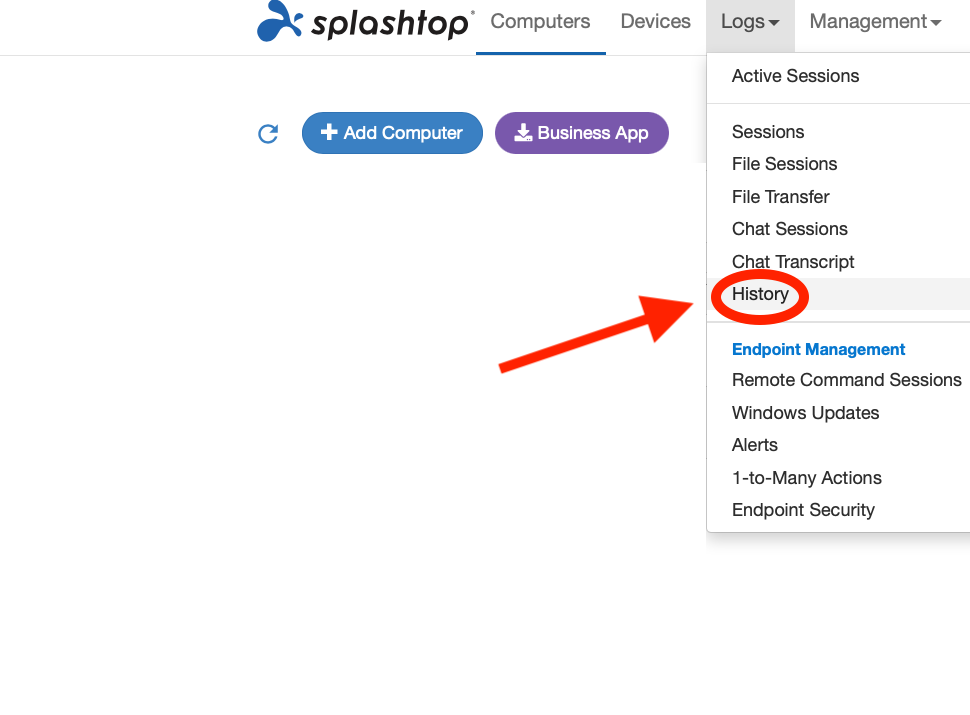 2. The history logs note the name of the computer removed from the team, the admin's email, the IP address, the time, and action.