One of our highly requested features is now available with update 3.5.2.2! In addition to searching computer names, your saved Notes can now be queried.
In both the Business App and Web Console (my.splashtop.com) your written Computer Notes can now be included in results when using the search box. To include computer notes in search results, check the option Show Notes.
Business App:
To enable it on Windows, Mac, Android, or iOS go to: View -> Show Notes
(Windows)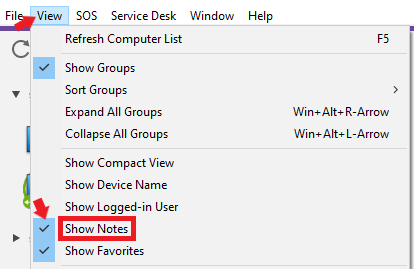 (Mac)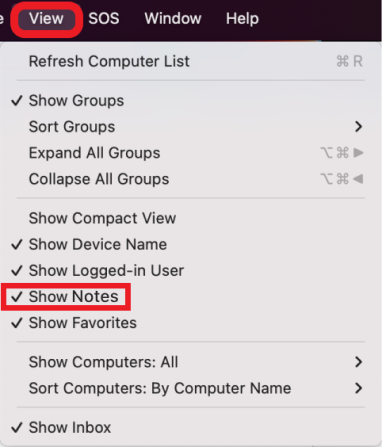 When the Show Notes option is on, characters typed into the search box will include your computer notes. When a match is found, the matching component will be highlighted.
See below example: one computer has the note "Hello, world!" saved to it.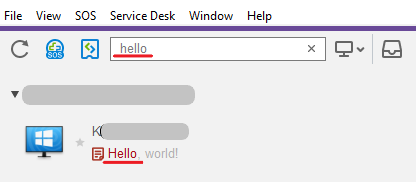 Web Console:
On the web console, the following areas can have Show Notes turned on: My Computers, All Computers, and Delete Computers pages. To enable the search option, open the menu to the right of the search bar and check Show Notes.
See below example: searching for the character "Q" brings up all matches from notes and device names. Results will be highlighted.

Team members now have the permission to edit the computers notes:
From the team owner's account, you can manage the team member's permission for the computer notes.