Virtual display is a feature that allows you to extend your monitor with up to two additional virtual displays or resolve headless display issues.

Please kindly understand that this feature is currently in an experimental phase.
Virtual display is available for
Requirements

Windows 10 or higher
Splashtop Streamer version 3.6.0.0. or newer
Virtual machines (VMs) are not supported
Compatibility limited to GPUs manufactured by Intel, AMD, and Nvidia
Supported resolutions
3840 x 2160




3840 x 1600




2560 x 1440




2560 x 1080

1920 x 1200




1920 x 1080




1600 x 1200




1600 x 900

1440 x 900




1400 x 1050




1280 x 1024




1280 x 960

1280 x 800




1280 x 720




1024 x 768




800 x 600
Get started
Open Splashtop Streamer > Advanced > Virtual display >
Click "Configure virtual display settings"
Virtual display configuration window will show up:

Install the virtual display driver
Select the resolution for virtual displays, then click ""

If you want to remove the created virtual display, select the resolution, click"":

Click "Windows display settings" if you want to adjust the arrangement of the displays




Add monitor failed
Virtual display driver exclusively supports GPUs from Intel, AMD, and Nvidia.
Limitation after signing out Windows accounts
When signing out of a Windows account: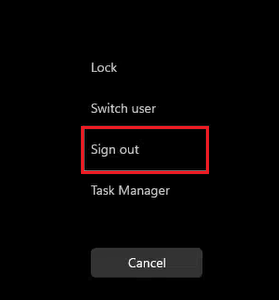 Created virtual displays will be removed

Click "Configure virtual display settings" but nothing happens

When attempting to click "Configure virtual display settings" on Splashtop Streamer after signing out, the virtual display configuration window may not open as expected. To resolve this issue, restart the Splashtop Streamer and try the configuration process again.


How to uninstall virtual display driver when your trial/subscription is expired


On the Streamer computer, go to this file path:
C:\Program Files (x86)\Splashtop\Splashtop Remote\Server\Driver\LciDisplay
Right-click "uninstall_driver64.bat" (for 64-bit OS) or "uninstall_driver.bat" (for 32-bit OS) and run as Administrator

For users who tried our beta virtual display tool
In the past, we offered an additional beta virtual display tool upon request. Please note that following the update to Splashtop Streamer version 3.6.0.0, any virtual displays that were previously created using the older tool will be deactivated. Please re-configure these displays using our newly introduced feature.
If you have any further inquiries about the virtual display feature, please don't hesitate to create a ticket through this link: https://support-splashtopbusiness.splashtop.com/hc/en-us/requests/new