1. Log into my.splashtop.com and click on Deployment.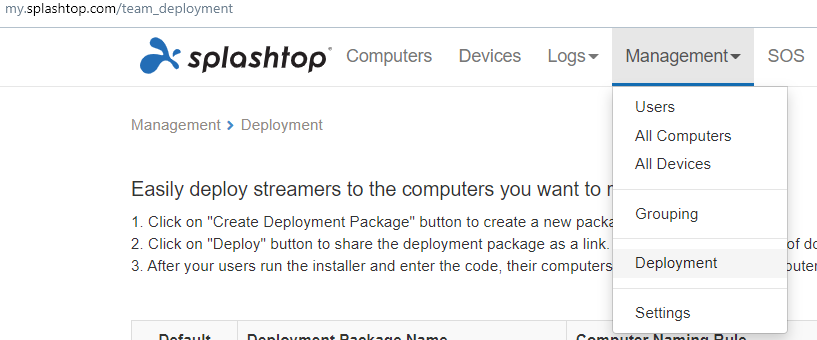 2. Create deployment package.

When creating the deployment package, you have the option of specifying various default settings for the streamer, including computer name, security settings, sound re-direction, auto-launch behavior, etc.
Read more about customizing the default streamer settings using deployment packages.
3. Get the deployment package (either link or installer).
Click on the Deploy button.
You'll find two options for distributing the deployment package: (1) share a link or (2) download the streamer installer for sharing via Dropbox, email, etc.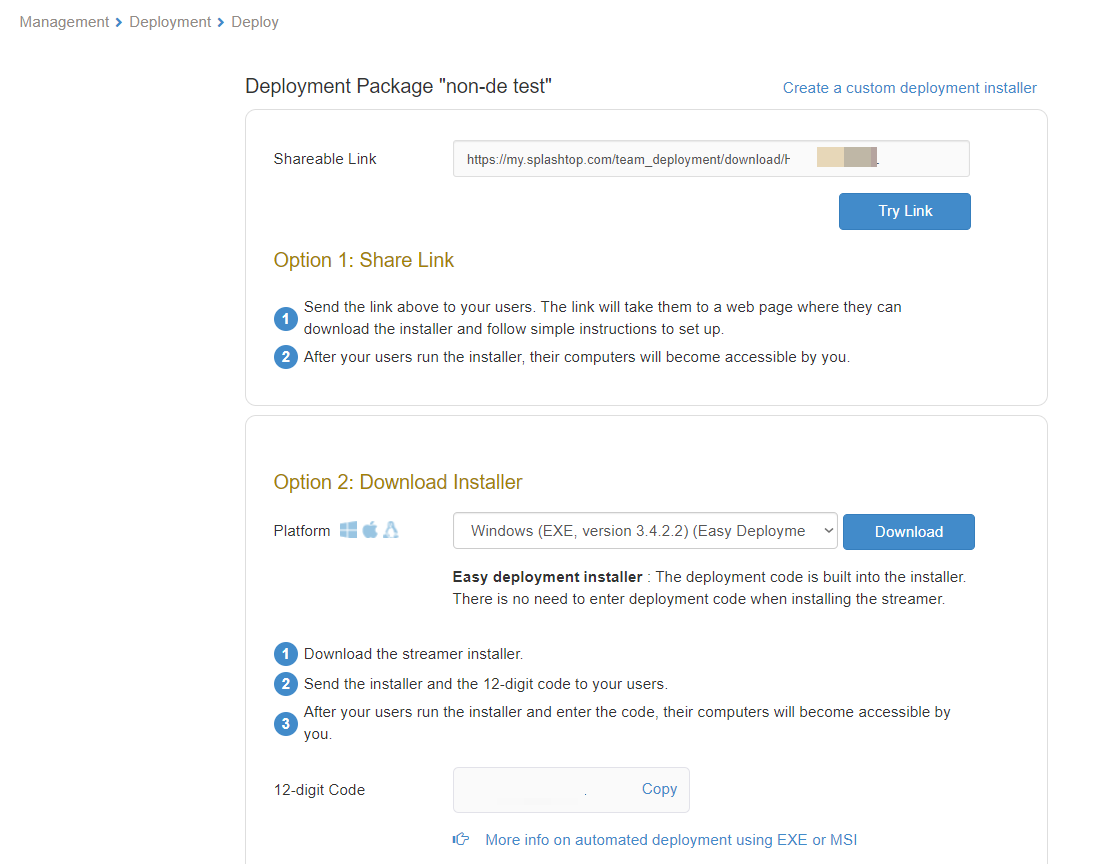 4. Send either the link or the streamer installer (and the 12-digit code) to your users, for them to set up their computers.
If you share a link, your users who follow the link will see a web page as follows.
From this web page, they can download the streamer installer and follow the instructions for entering your 12-digit code.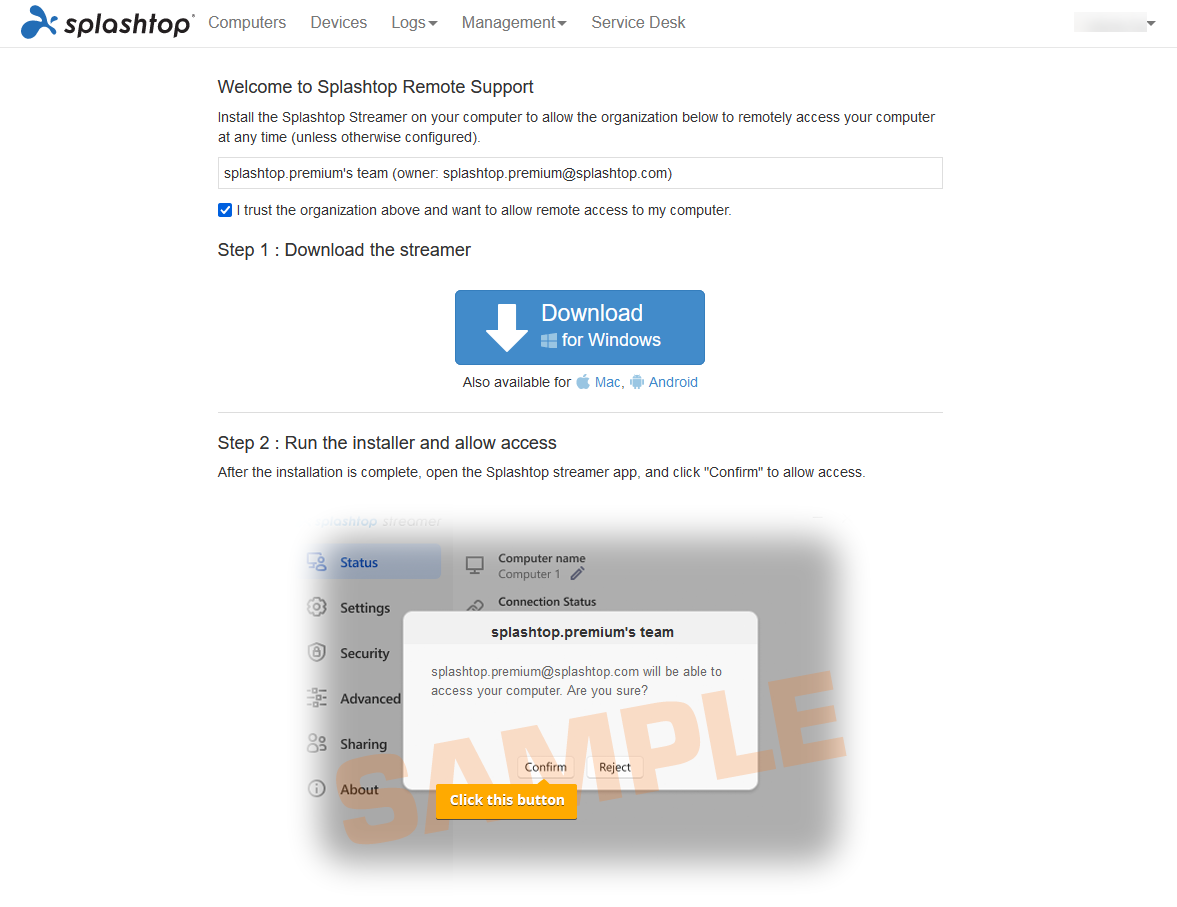 5. Users install the streamer and enter the 12-digit code.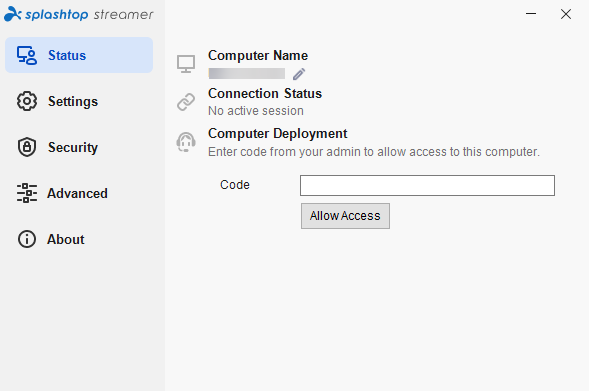 6. The computers are now accessible by all admins under this Splashtop Business account.
Notes:
Admins can configure the access permissions via my.splashtop.com.
The streamer can be installed silently via command line.
Deleting a deployment package does not affect already deployed computers - only prevents new deployments with this code.