Setting up Premium Remote Command

Requirements: Must be an Admin of the Splashtop Remote Support team and requires valid Windows/Mac Administrator account to connect.
1. On the Business app, click the Remote Command icon next to your desired computer to start the Remote Command session. For security purposes, you will be prompted for a valid Windows/Mac Administrator username and password before beginning the Remote Command session.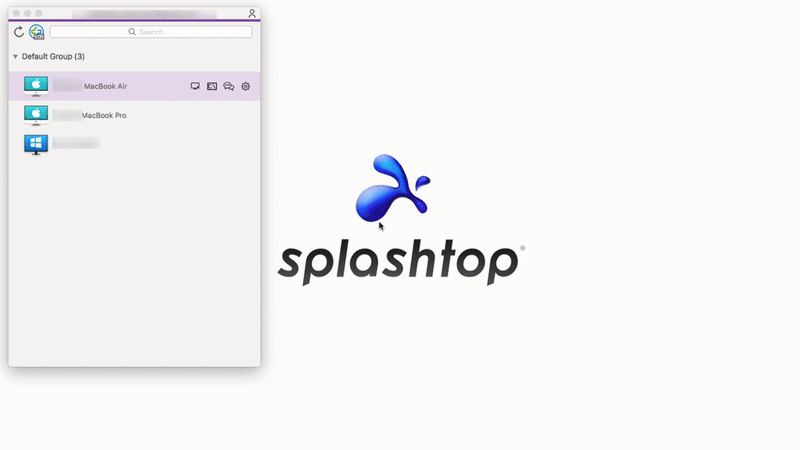 2. You can run command line or terminal commands, depending on the computer you are connecting into.
Note: Supports Powershell 4.0 and higher.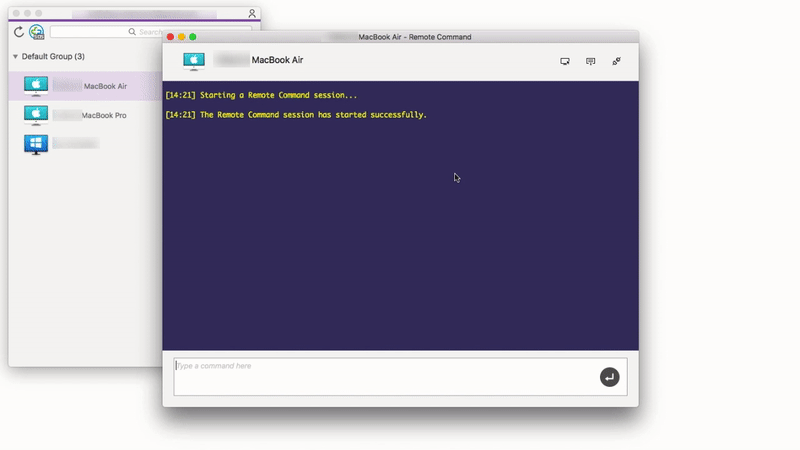 3. When you close out of the session, you can select either Close and Save Log or Close.