If you have not been instructed to enter a company code on your order, don't worry. Company codes are not required and not generally used.
If a Splashtop rep has instructed you to use a company code due to specific circumstances on an order, follow the instructions below to enter it.
When on the payment screen, click on the gray "Enter company code" text near the order total, above the payment box.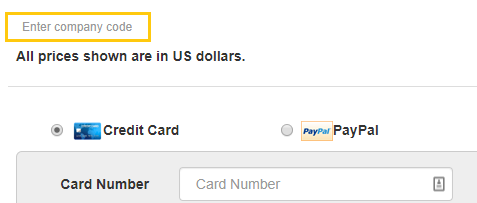 The box will expand so you can enter the code.

Click "Apply" to apply the code.
If you have any questions or issues, reply to the Splashtop rep who provided the code for further assistance.