Splashtop Streamer and Splashtop SOS support remote control Zebra devices, there are some steps need to be done to enable it. Please follow the following instruction to enable it.
1. Check the device's system compatiblity
Go to device's setting > About Phone > SW Components, and check MX field, MXMF version should be 8.3 or higher to have the remote control capability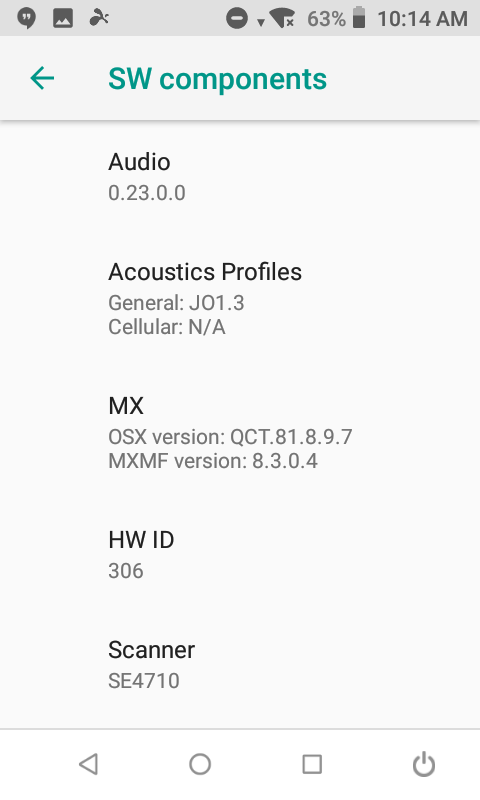 2. Download and install Zebra add-on from Play Store
https://play.google.com/store/apps/details?id=com.splashtop.streamer.addon.zebra
3. Install Zebra's StageNow software on a Windows machine
https://www.zebra.com/us/en/support-downloads/software/utilities/stagenow.html
4. Import the attached Profile in bottom in this article into StageNow installed in above step, and deploy
Here are tech docs on Zebra site for how to create/import profiles and staging, instead of creating the profile, you should import the attached profile in this support article: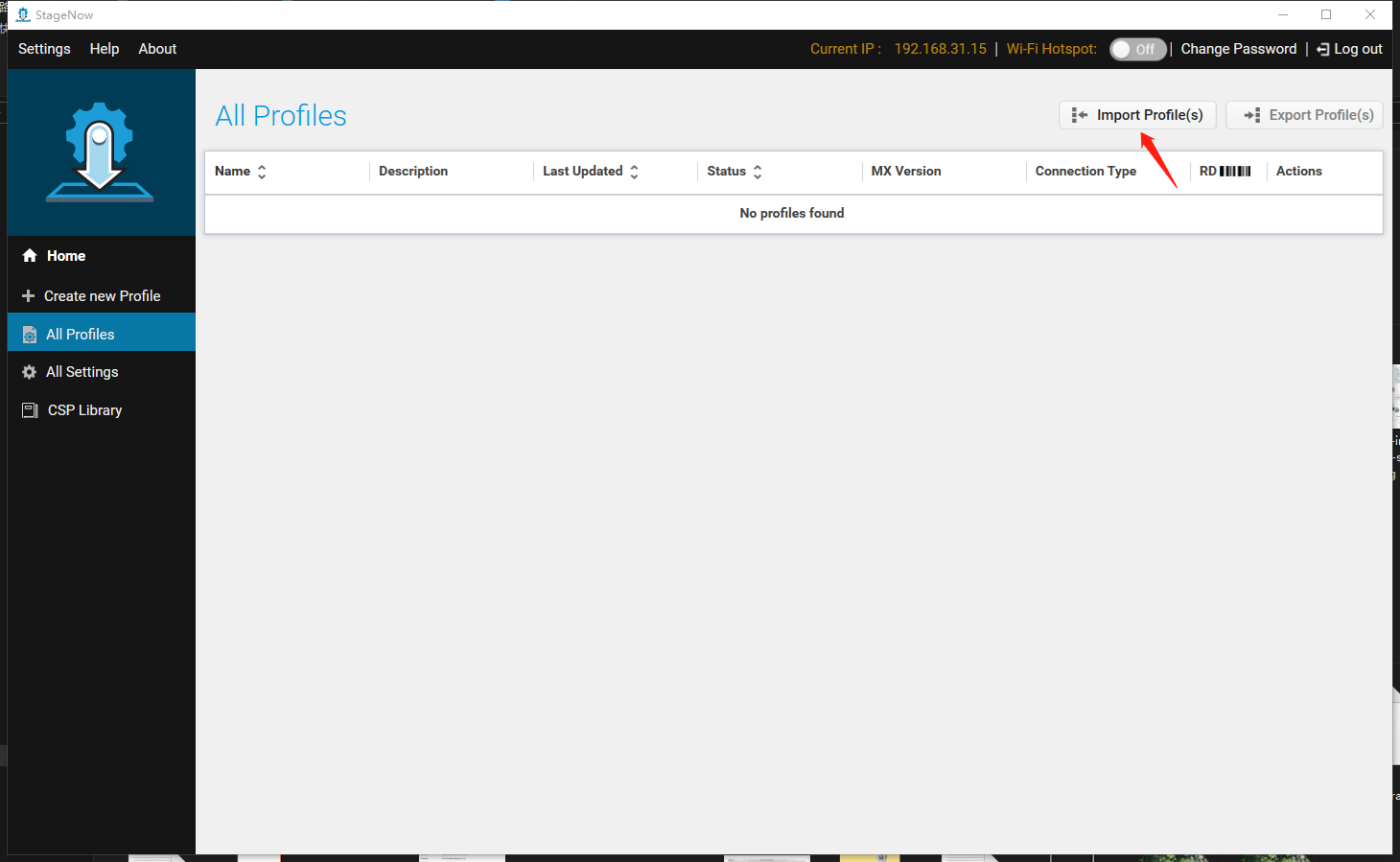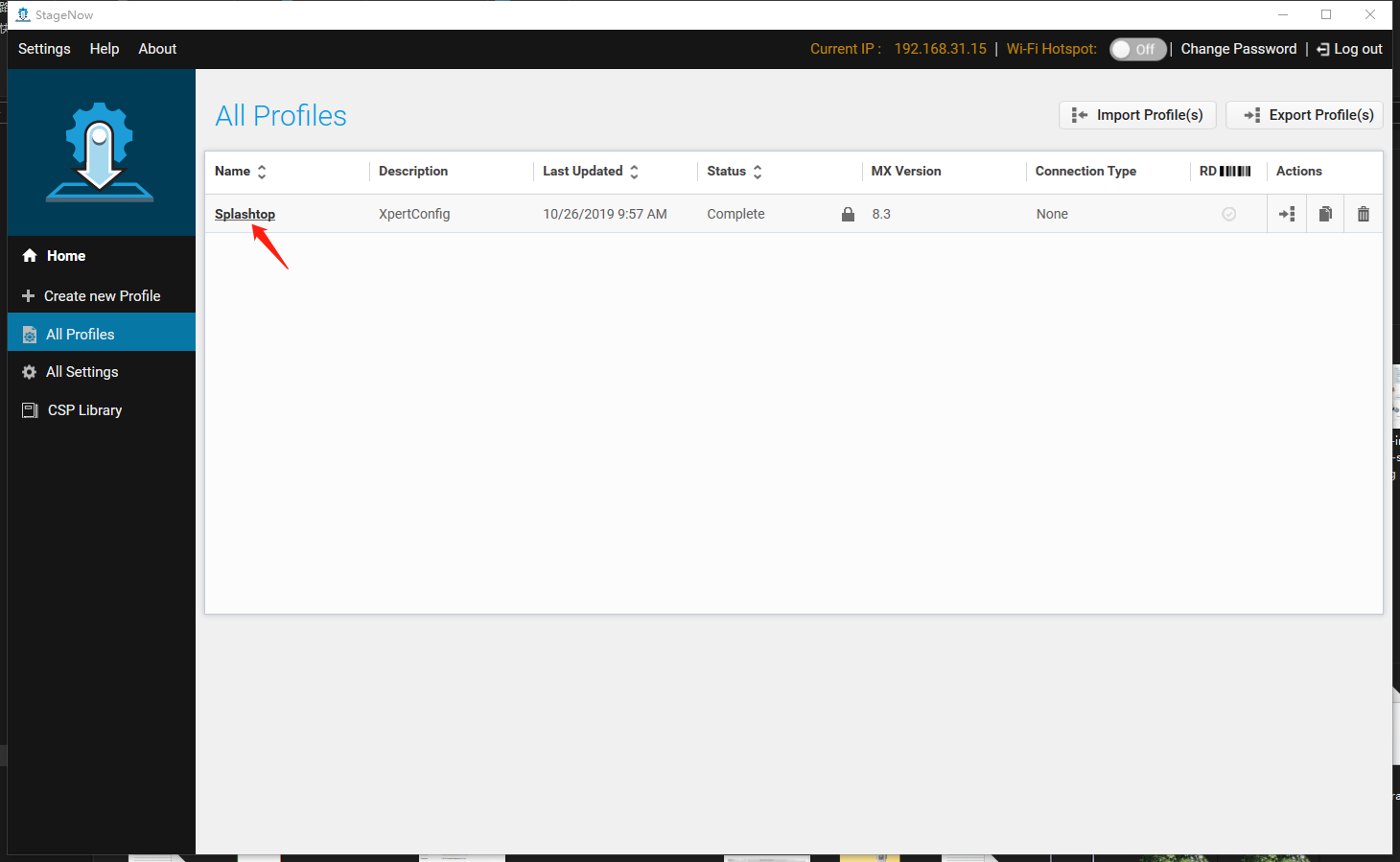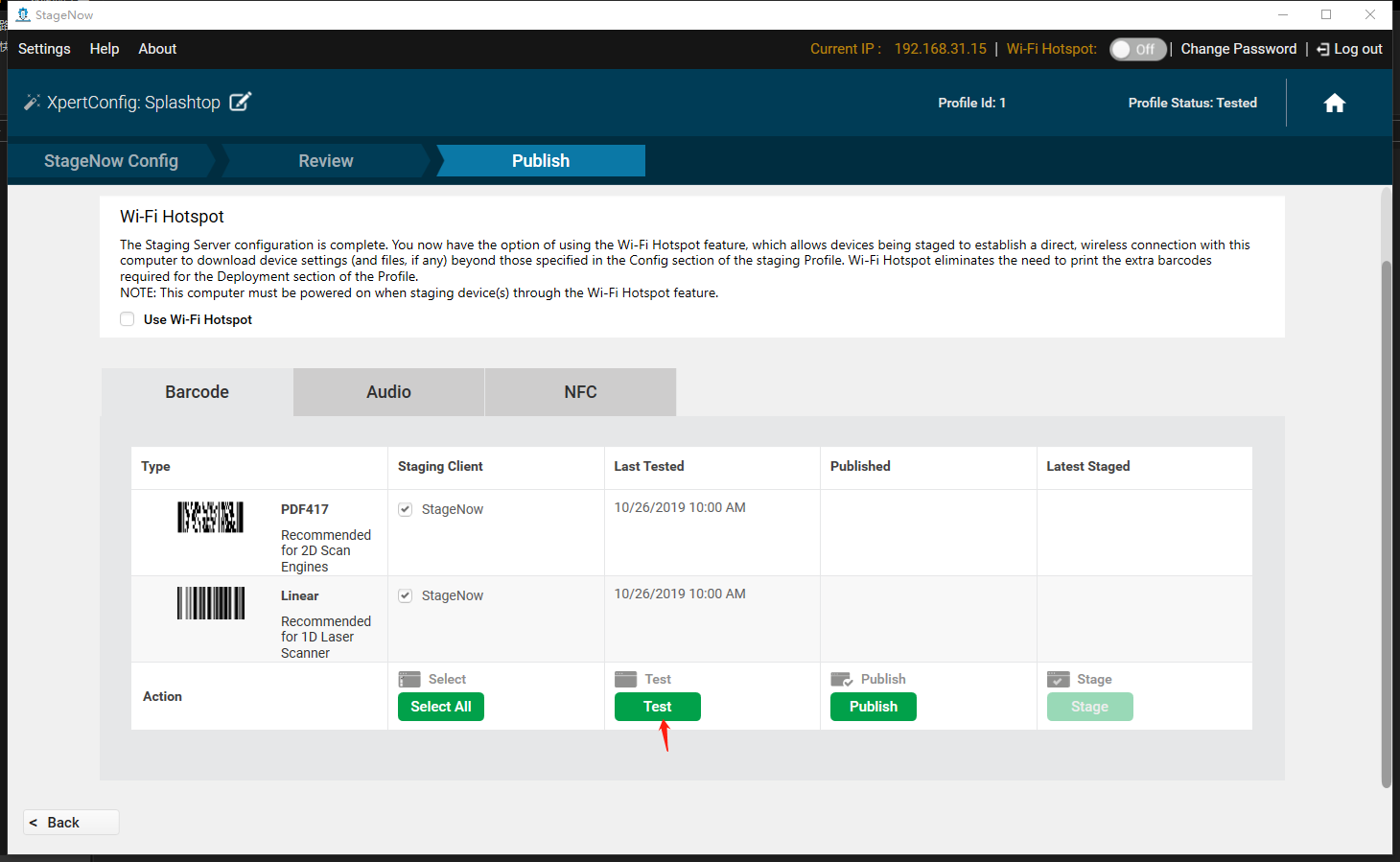 The attached Splashtop_StageNow bar codes.pdf includes the bar codes as a publish result, you may do step 5 directly.
5. Open StageNow app on the device and scan the QR to enable the remote control feature of the Add-on, If there is MDM software in your organization, StageNow supports push profile through MDM to device (you may contact your IT manager)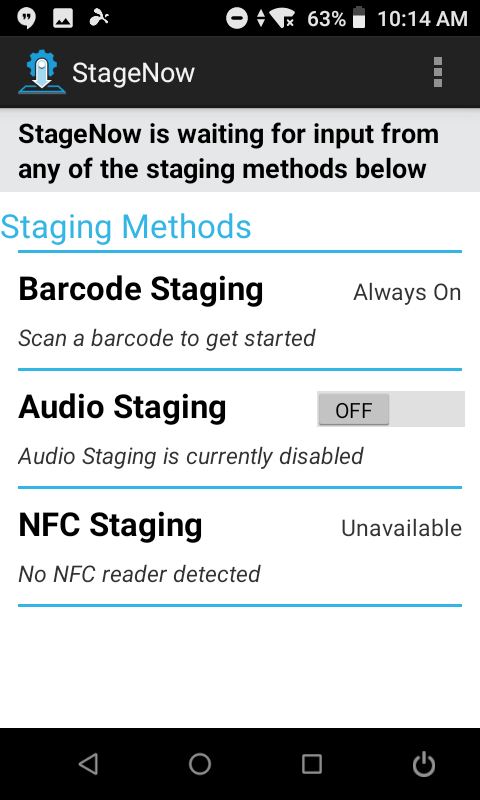 Once the profile is successfully staged, you should see the screen like this.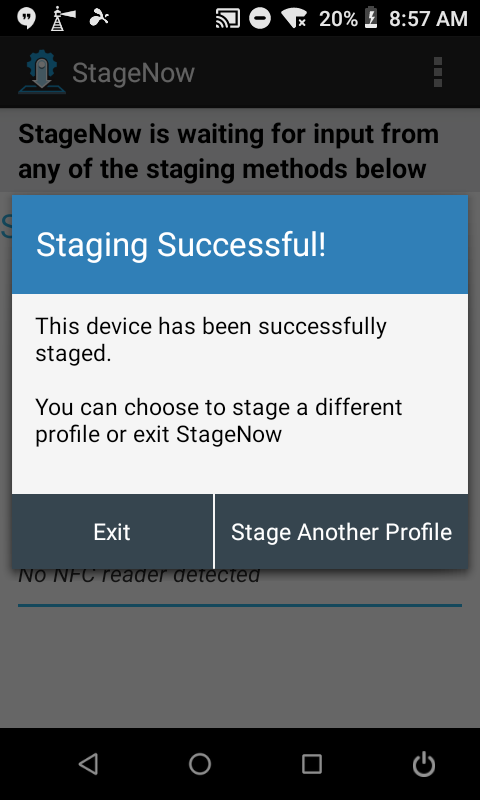 6. Reboot the device, and connect to the device again to make remote control work.