When trying to SOS into a device using the 9-digit code provided by the end-user, do you see this error message pop-up "The session-code is incorrect. Please try again."?
Please see the screenshot below for the error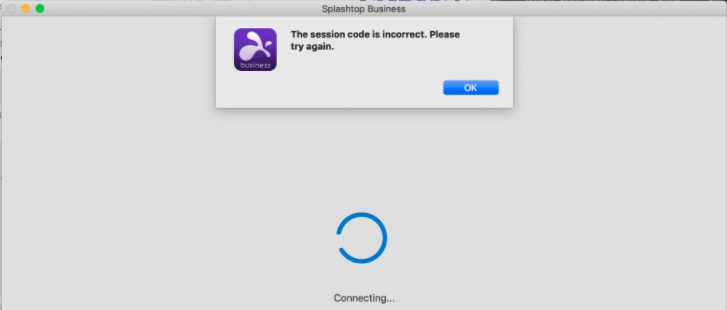 You specifically see that error message, when end-users select the wrong region in the Splashtop SOS app. As your Splashtop account is part of the EU stack, please make sure the end-user chooses EU as the region.
Open the Splashtop SOS app, click on the 'Global' button at the bottom and select the Service region as 'EU'. Please see the screenshots attached.