From the web portal (my.splashtop.com / my.splashtop.eu), you can enable/disable the integration ServiceNow, Zendesk, Freshservice, Freshdesk and Jira.
How to set up
1. Log in to my.splashtop.com / my.splashtop.eu and go to Account Info/Team tab. Find Third-party integration then click Set up API keys.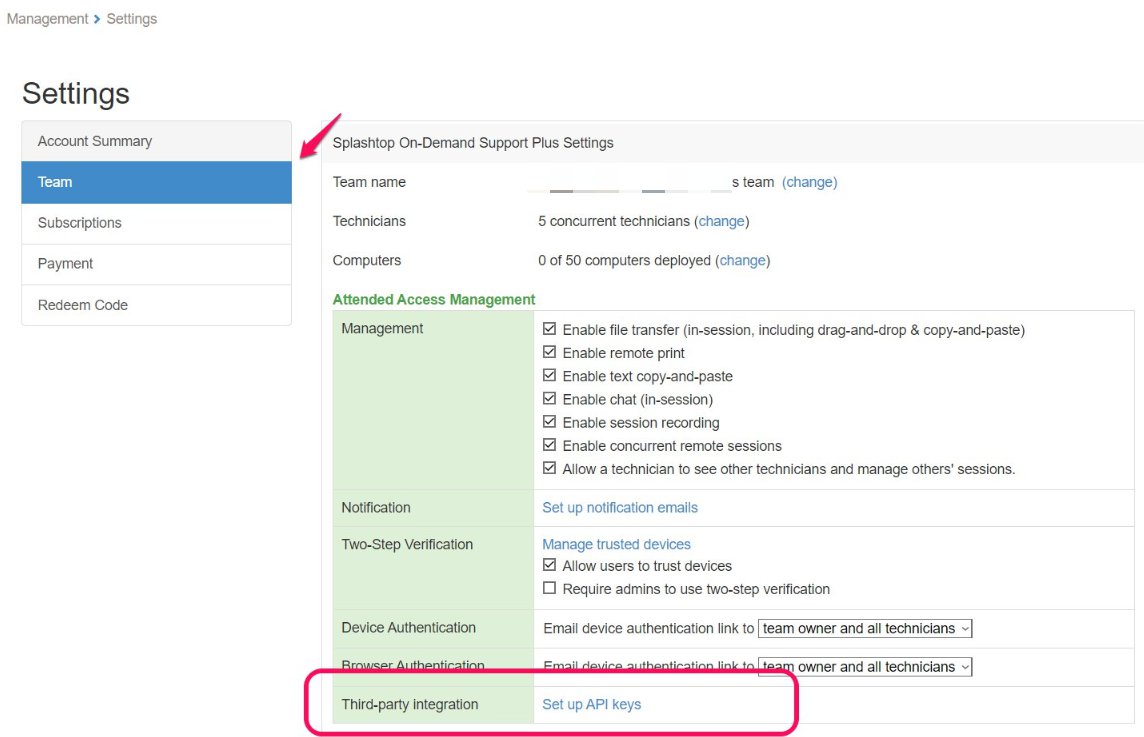 2. Select the checkbox on the third-party service you are using.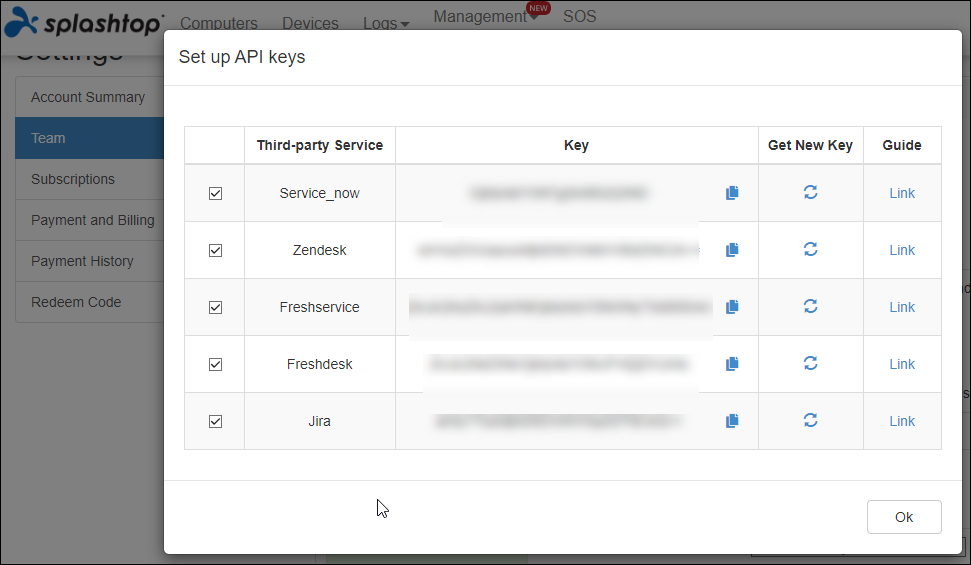 3. Copy the Key and paste in the Key field when installing the third-party integration app. Then you can start using the third-party integration app.
Note:
1. If a third-party integration is enabled but you still get integration disabled error on the integrated app, please go to the app settings page on each service provider to make sure the API key is inserted correctly.
2. Using ServiceNow v1.0.1 or older integration, you don't need to set up an API key (Still need to check the option). For more information, please visit the below article:
https://support-splashtopbusiness.splashtop.com/hc/en-us/articles/360020835412-ServiceNow-Integration
3. You're welcome to sign up for a 7-day free trial of Splashtop SOS Support Plus Unlimited.