Attended Access vs Unattended Access
If you've invited a technician into your Splashtop team and their computer list is still empty in the Splashtop Business app, you've only invited the technician into your SOS attended access team.

Your technician will still need to be invited to the unattended access team if you want them to have remote access to the computers on which you've installed the Splashtop Streamer. Go to my.splashtop.com -> Management -> Users -> Invite Users to invite your technician.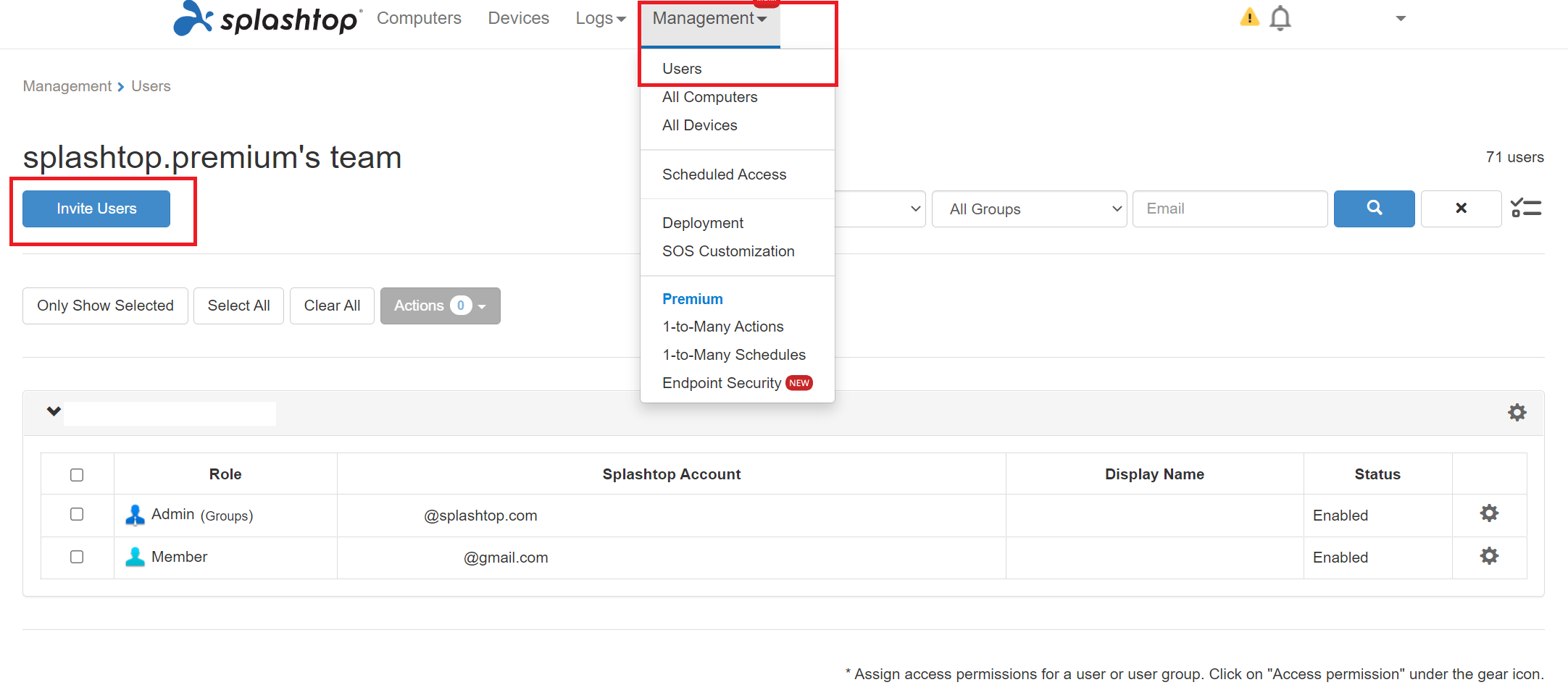 If the invitation fails, they are probably associated with another Splashtop team. They will have to remove themselves from the team or shutdown their team.

To remove themselves from the team or shut down the team:
Login into the technician's account on my.splashtop.com / my.splashtop.eu
Hover mouse over their name at the top right of the page
Click on Account info ( Or the Team tab, if they are the owner)

Click on

"remove myself" or "shut down this team" hyperlink, near the bottom right of the page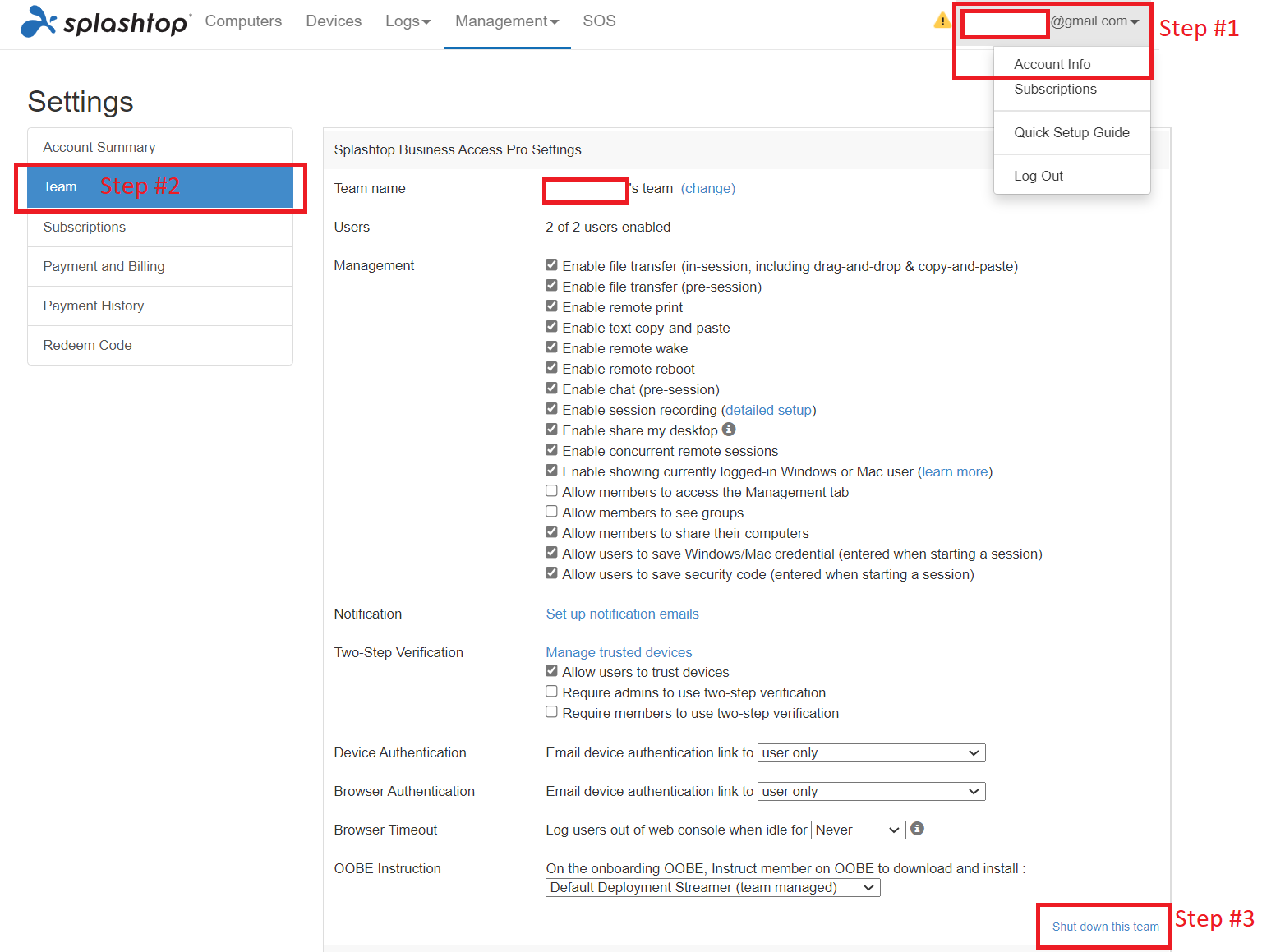 After the technician leaves their team, log into your owner account and re-send the invitation. Be sure to configure the access permissions for their account so that they can have access to whichever computers you choose.

Click here to learn more about access permissions for Splashtop Business Access Legacy, Pro, Performance, or Solo

Click here to learn more about configuring access permissions for Splashtop Remote Support, SOS + Computers, and Enterprise.

Technician Only Sees List of Computers and no SOS Button?
If your intended technician only sees a list of computers and doesn't see an option for SOS attended access on the Splashtop Business App, please invite them into the SOS team via my.splashtop.com -> SOS -> Invite User.