(Zendesk/Freshservice integration will be available late-October, 2019.)
1. Log in to my.splashtop.com and go to Account Info/Team tab. Find Third-party integration then click Set up API keys.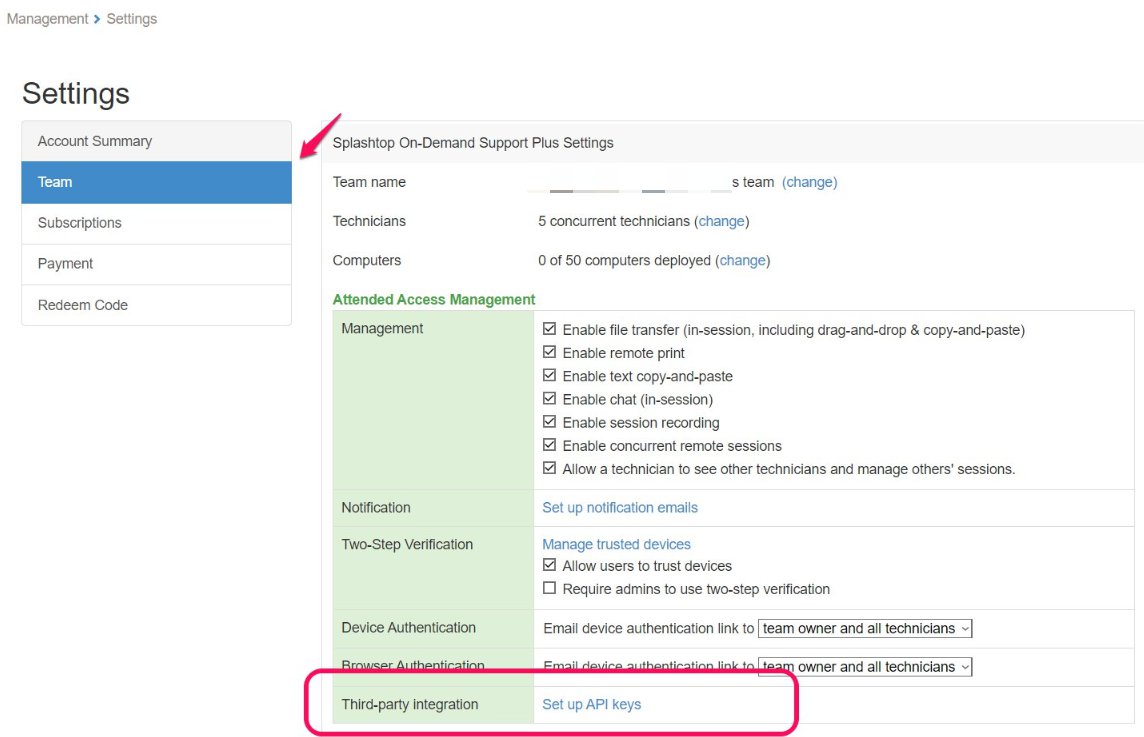 2. Select the checkbox on the third-party service you are using.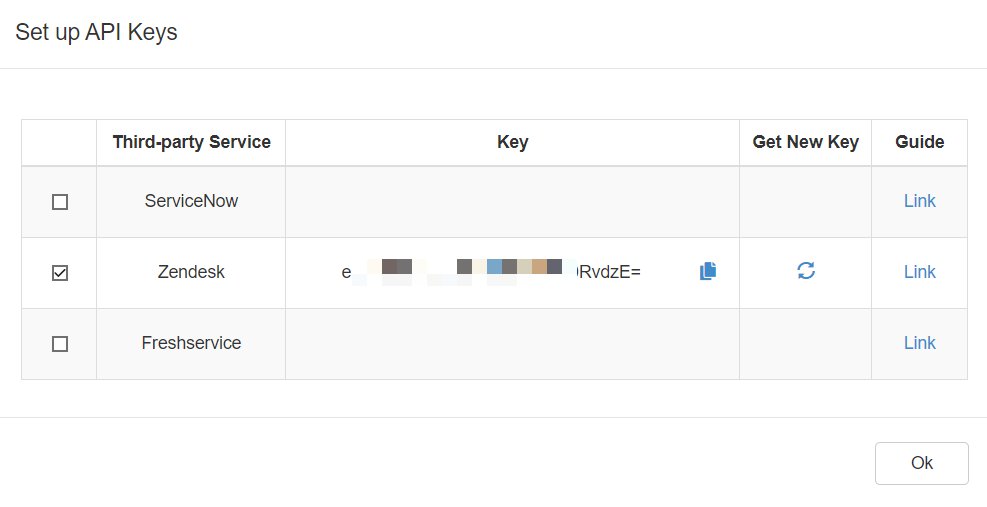 3. Copy the Key and paste in the Key field when installing the third-party integration app. Then you can start using the third-party integration app.
Note:
1. Using ServiceNow integration, you don't need to set up an API key. For more information, please visit the below article:
https://support-splashtopbusiness.splashtop.com/hc/en-us/articles/360020835412-ServiceNow-Integration
2. You're welcome to sign up for a 7-day free trial of Splashtop On-Demand Support.